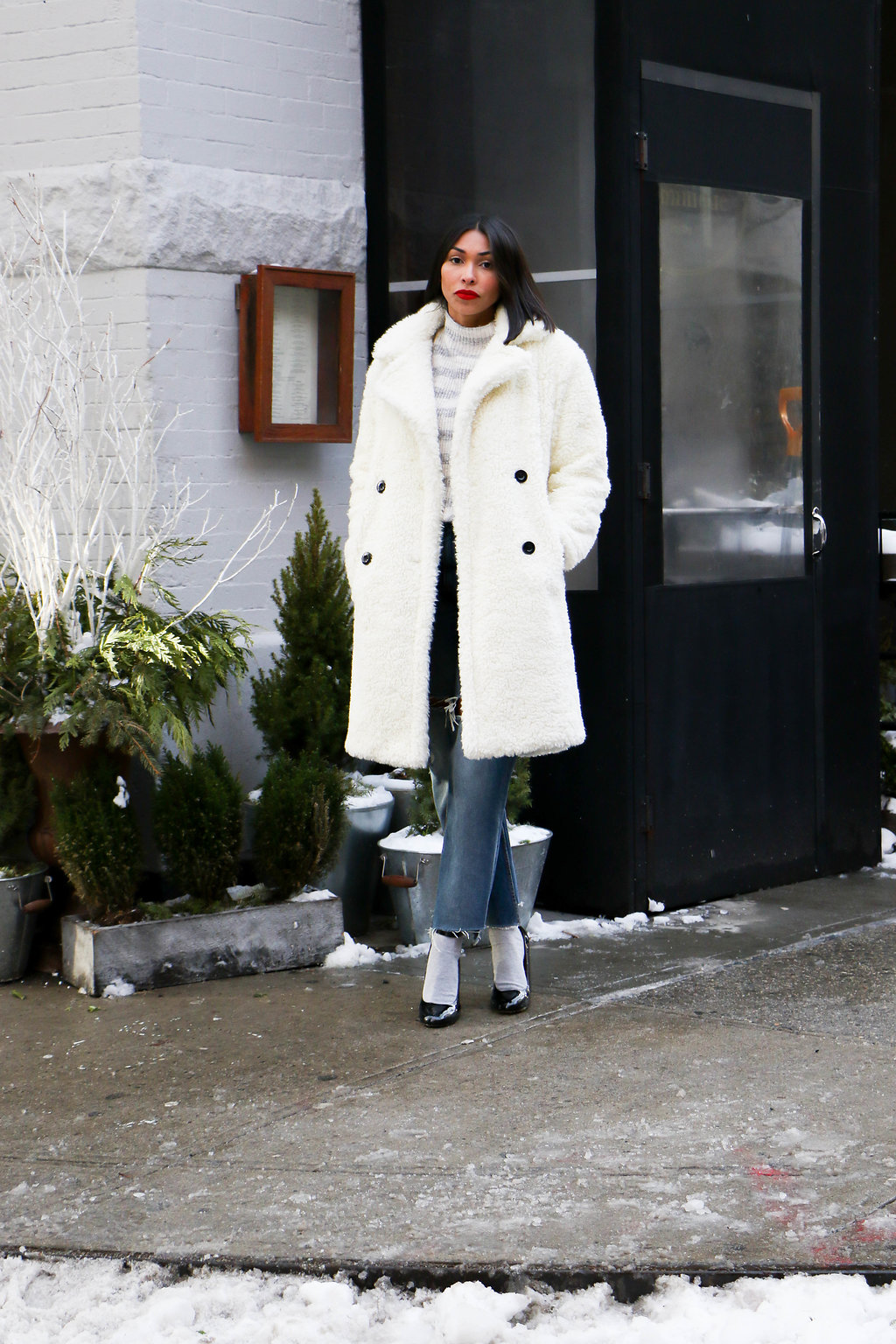 When I was younger, I would get bored of my look and I'd dye my hair some crazy color. I stopped dying my hair pretty young in life and get many compliments on the condition of my hair which has to do with the fact that I just don't dye it or use any chemicals in it anymore.
Now, when I'm bored and I want to update my look I turn to fashion trends and try them, even if they are a tad outside my comfort zone.
One trend I have always liked but was too afraid to try was heels with socks. I was afraid of looking childish and not polished. If you stick to a not so crazy color sock or print you can nail this look. Don't be afraid, go on and try it!
Shop links above!
Photos by Sofia Mieses