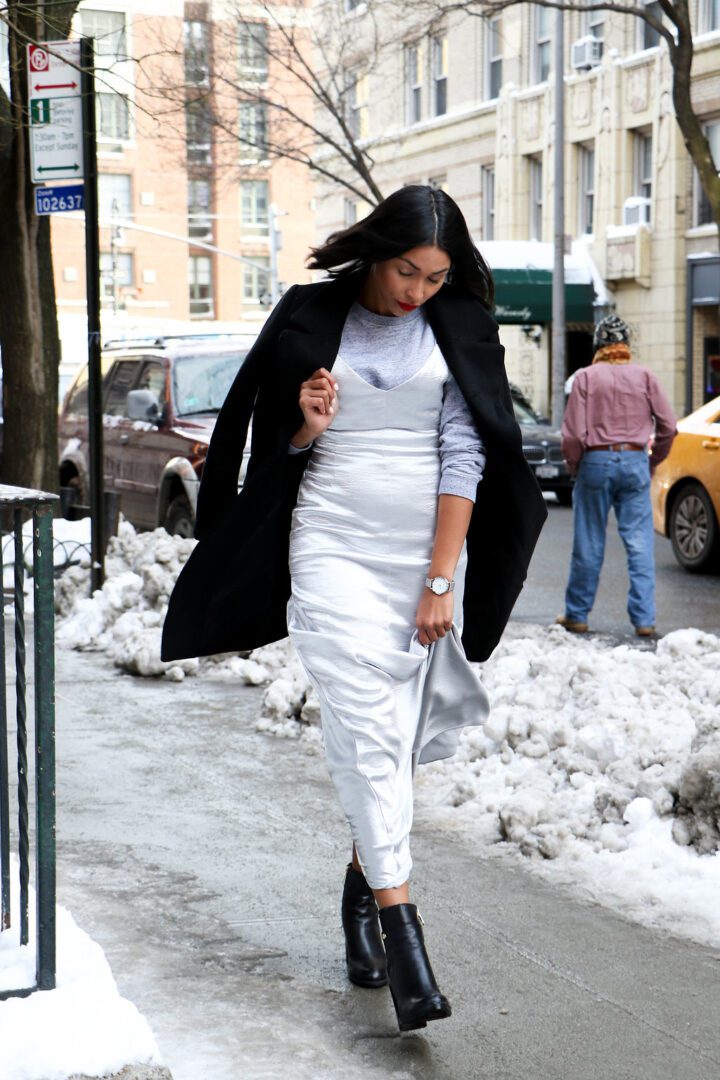 Lately, I've been pushing myself a little bit outside of my comfort zone with my outfits. You'll notice in the next coming posts a much corkier Dileiny.
Being a mother and a working woman and handling everything life throws at you feels pretty empowering, fun and daring.
I came across this satin gown and although I have no where fancy to go I bought it and wanted to wear it in the middle of the day. I've seen this done with a tee shirt or a tight turtle neck but never with a sweatshirt. It's a tad bunchy but that's kinda what I loved about it. It's not a perfect fit but its pretty and comfy and most importantly I felt great in it.
Oh yea, and the dress is $12. Shop the icons above or below.
Photos by Sofia Mieses