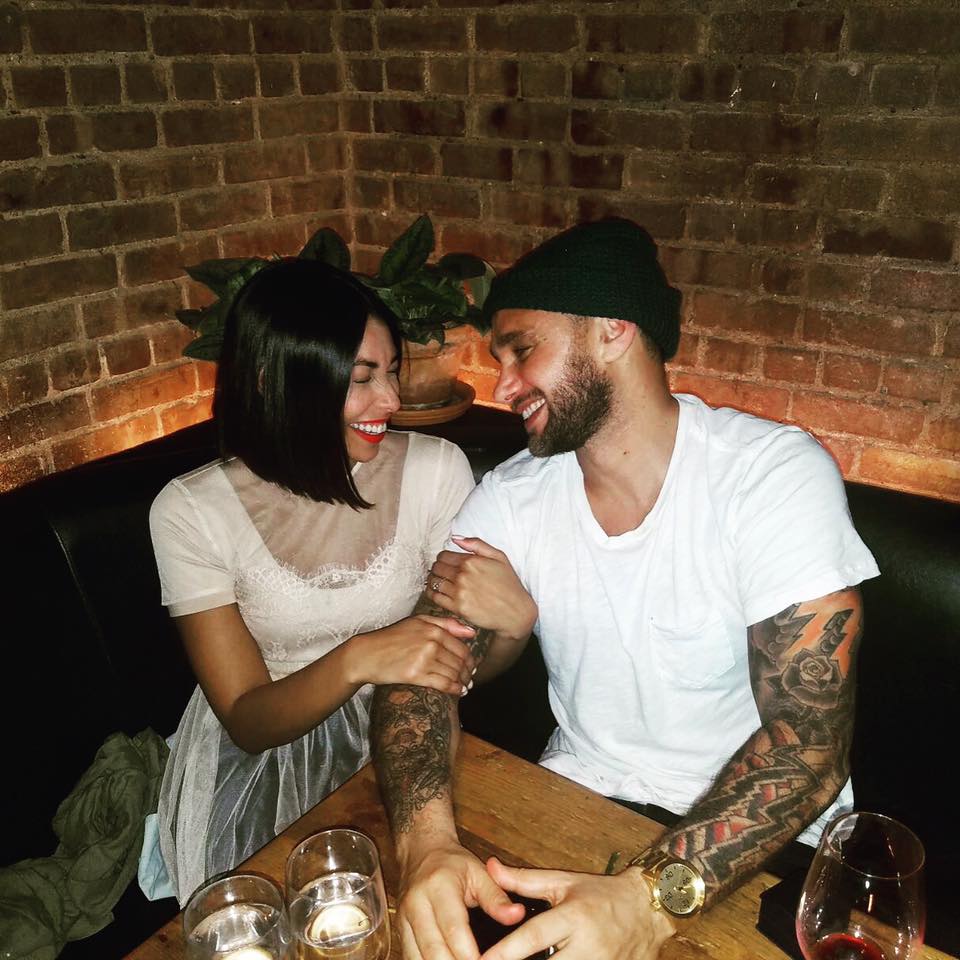 I got engaged around 2 months ago and I had this top on with jeans and booties. Looking back at the pictures I thought it was perfect because the sheer overlay does have a bride vibe.
I announced my engagement on IG and some followers were like, "huh, thought you were already married?"  No, I'm not married and my relationship is non-traditional-ish. In all honesty, I never thought we would get married, at least not anytime soon, so the engagement was a surprise 100%, which was pretty amazing in itself.
My relationship in a nutshell- we've been together a little over 4 years, moved in after 2 years, planned baby after year 3 and wedding planning for year 5. Our anniversary is on Valentine's day which is the same day he proposed. We have the same tattoo on our left side above our outer rib cage with the number 14 which we had done 4 weeks after meeting.
Relationships are hard work. People get confused especially these days with social media you get a glimpse of happy moments in a relationship but its not the real deal. I'm no relationship guru but the key is in remembering why you fell in love and not giving up. Todd and I made a commitment to each other when we moved in together, no matter what we would never give up.  The ring, the wedding it's all just extra stuff, it doesn't define our relationship or love.
With that said, I'm super excited to plan the wedding and share all the details and outfits as well as the stresses of wedding planning. I'm off to DR in a few weeks to meet with the wedding planner and start venue searching.
In the meantime, enjoy my casual spin to this sheer dress/overlay. This would be a cute bachelorette girls night out outfit too. If you're interested in shopping similar items click on the links above!
Photos by Sofia Mieses