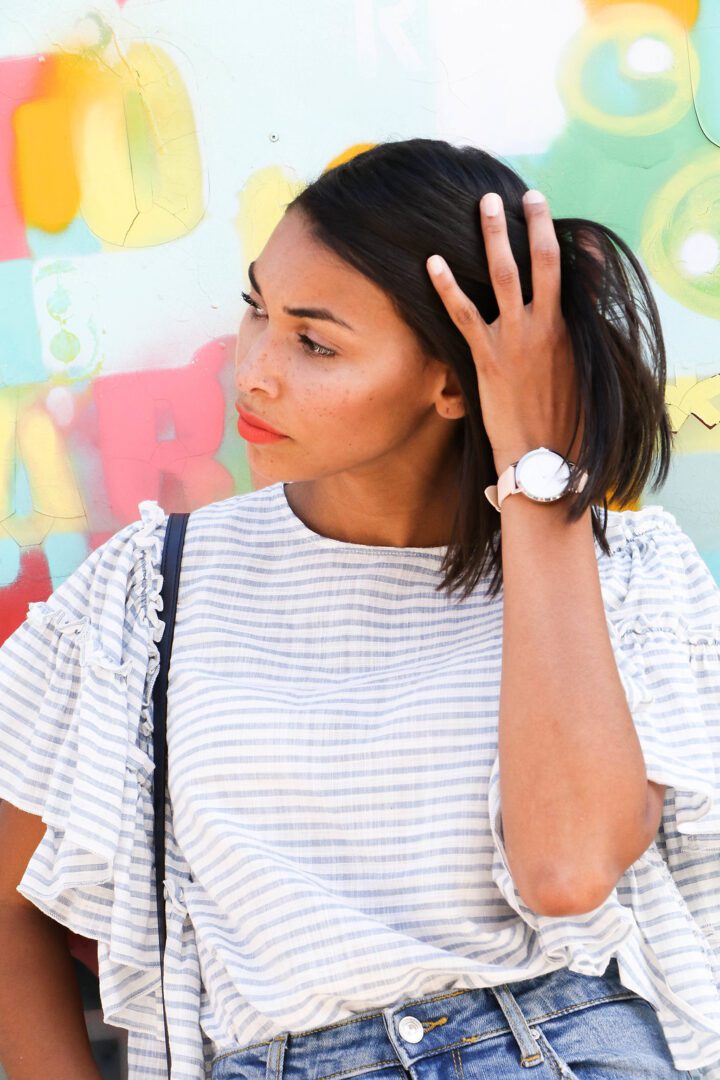 To ruffle someone's feather is defined as to do something to cause confusion, agitation, irritation or annoyance in that person. My last post, "How Do You Choose the Wedding Guest List", ruffled feathers.
I shot some new content this weekend and ironically this top resembles ruffled feathers.
After my last post  I received phone calls and text messages, people relating to and thinking about their personal friendship journeys, their wedding plans.  Then there were people who deleted/blocked me on social media hours after it was published. Have you ever had someone  socially delete you but then follows your significant other, children,  entire family and circle of friends?  "They don't follow you, but they follow you."
My posts are meant to inspire and to relate they are not meant to gossip or put anyone down. If you've ever deleted a person or have been deleted just keep it moving.  Life is so short for counting followers and fans. Live your life and who ever wants to unsubscribe, there's a saying in Spanish that goes a little something like this, Adios Felicia!
I'm loving this outfit! Shop the look via the icons below or above and don't forget you can shop all my outfits here .