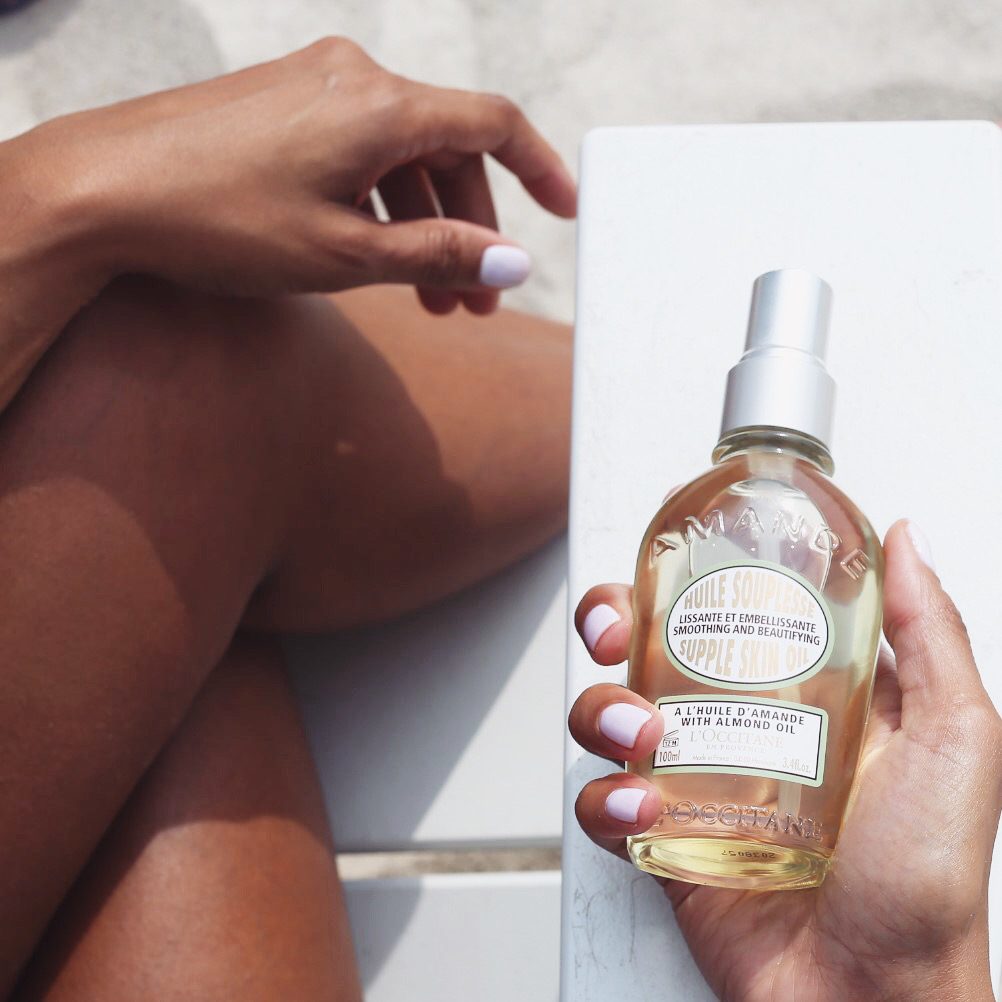 It's almost August which means you only have  one more month to show off your beautiful summer glow… Wrong! I plan on showing off my glow for the rest of the summer and for the rest of the year with The Almond Collection by L'occitane.
I use The Almond Shower Oil, The Supple Skin Oil and The Almond Milk Concentrate.
In the shower, I apply the Shower Oil by massaging it into my skin with water. It conditions the skin without feeling greasy. Once I'm out out of the shower, I spray The Supple Oil which leaves my skin feeling wonderfully soft, glowing, healthy and with an amazing scent.
The final touch is The Almond Milk Concentrate especially after shaving, it soothes and leaves my legs feeling so smooth.
I've been bragging about these ever since I've included them in my skin's routine and I'm loving my glow and the way my skin  feels.  Go on and get your summer glow with these products available at Sephora.
This is a sponsored blog post on behalf of Sephora all opinions are my own.