Having a well versed Fall jacket collection isn't as hard or costly as it may seem. How many jackets does the average person have in their closet? Leave a comment and share how many jackets you own!
I've been able to grow my jacket collection over the years and every season I purchase an additional 1 or 2. I try to stick with classics so they hang in my closet for years to come.
Bloomingdales is hosting a Friends & Family sale! Take 25% off a large selection of items at Bloomingdales.com. Look for promo code FRIENDS as you shop. Offer valid through Oct 9. It's a great way to stock up on your Fall Jackets at a good price.
To have a well versed Fall jacket collection your closet should include:

An Oversized Blazer
Doesn't matter the color, texture or print an oversized blazer (like the one I'm wearing in the photo above) is a great "jacket" for the Fall. They're normally reasonably priced so you can own a few of these and wear them as a jacket or a blazer.
A Leather Jacket
Have you ever seen a leather jacket go out a style? I may have a slight obsession with my leather jacket.
A Utility Jacket

These have become more and more popular not only in army green, there are tons of colors and prints that make the utility jacket so versatile. Keep in mind that  the utility jacket tends to dress things down a bit, so this is a way more casual Fall jacket.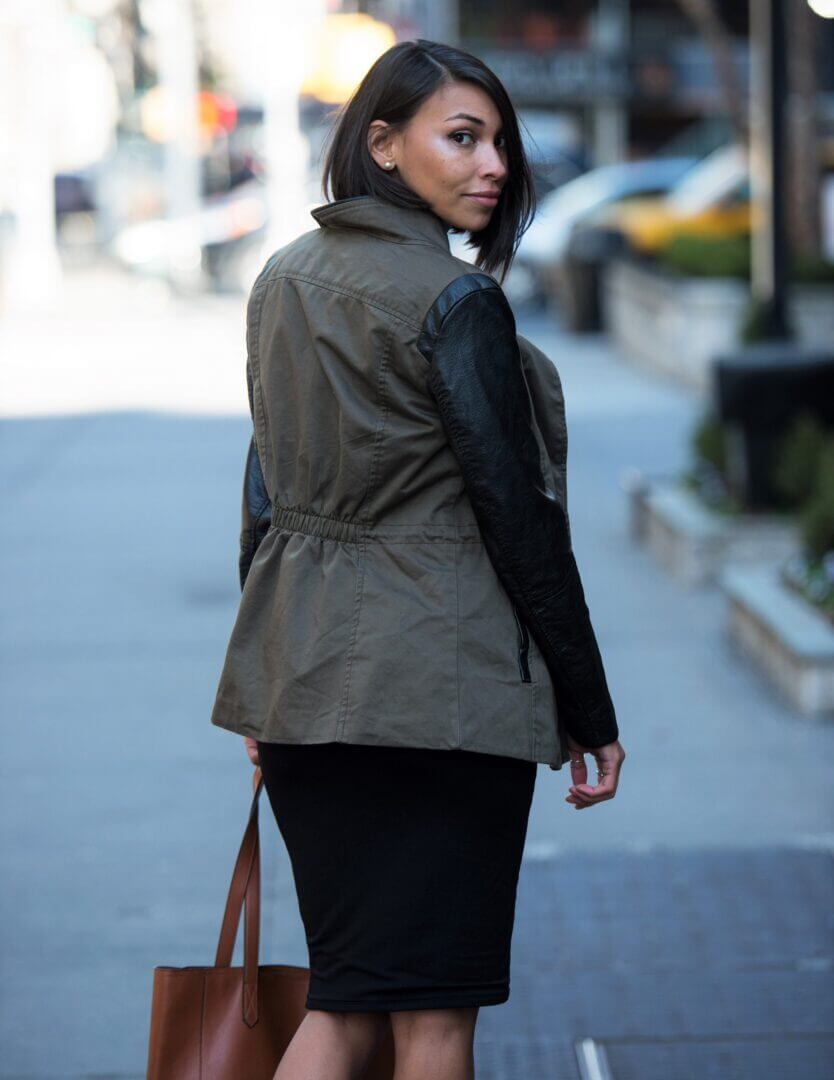 A Bomber Jacket
Bomber jackets definitely add a dose of cool to your jacket collection.
A Puffer or Quilted Vest
A Fur Vest
A Velvet Blazer
A Trench Coat
During the Fall I barely take off my trench. It makes even a pair of sweats and sneakers look chic.  A trench coat is definitely a splurge worthy piece and even better on sale!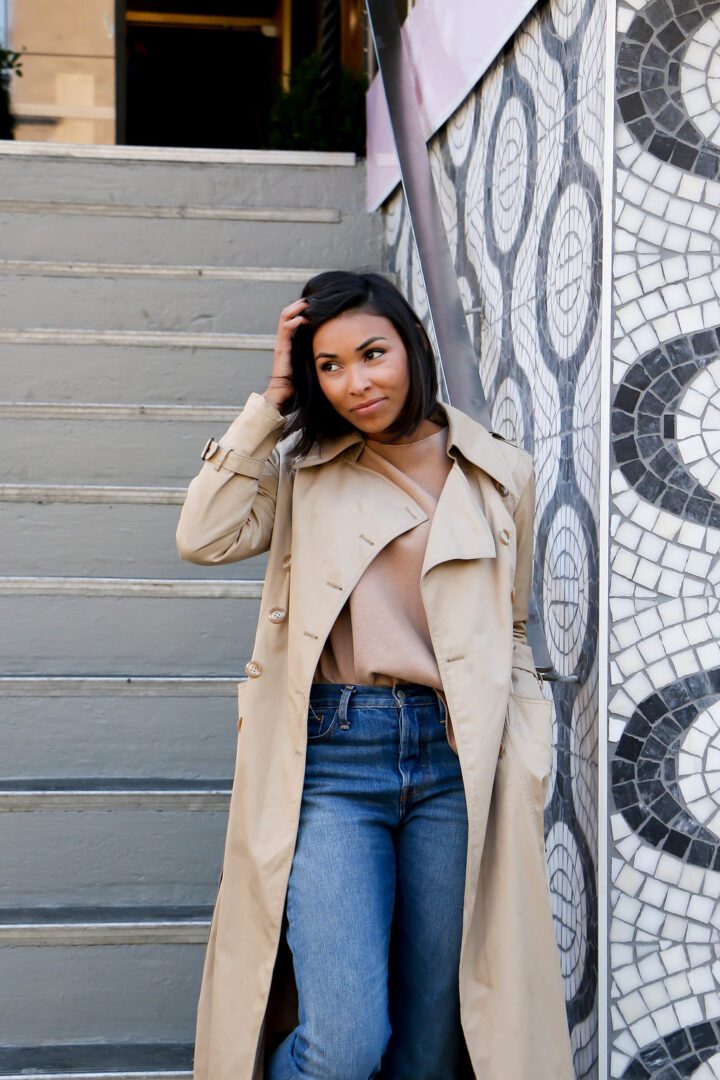 A Denim Jacket
It doesn't get any more classic than a denim jacket, I own a light denim and dark. The dark denim jacket I've had for close to 8 years.
Love my look? Shop similar items:

Incase you missed similar articles: