This is a sponsored blog post on behalf of Minted all opinions are my own. 
As much as I want my wedding to be relaxed and non- traditional I did want a cohesive wedding website and invitation. After researching various companies I decided to go with Minted for a few reasons.
Personalized URL feature with the premium upgrade
Matching Website to Invitations and if I chose, menus, table numbers could be styled cohesively too
Free guest addressing
The designs were modern and spoke to my style
With the wedding being destination I didn't want to go with the overly used anchor or passport ticket theme. I wanted something tropical, unique and definitely not cheesy. Another plus was being able to order samples to feel the textures and the weight of the paper, hold the designs in my hands and really decide if Minted was the right fit. There were so many options to making the invitation exclusively ours, color details, paper wright, envelope insert, envelope font design. We went with "Tropical Foliage" in teal, there were 4 different color options.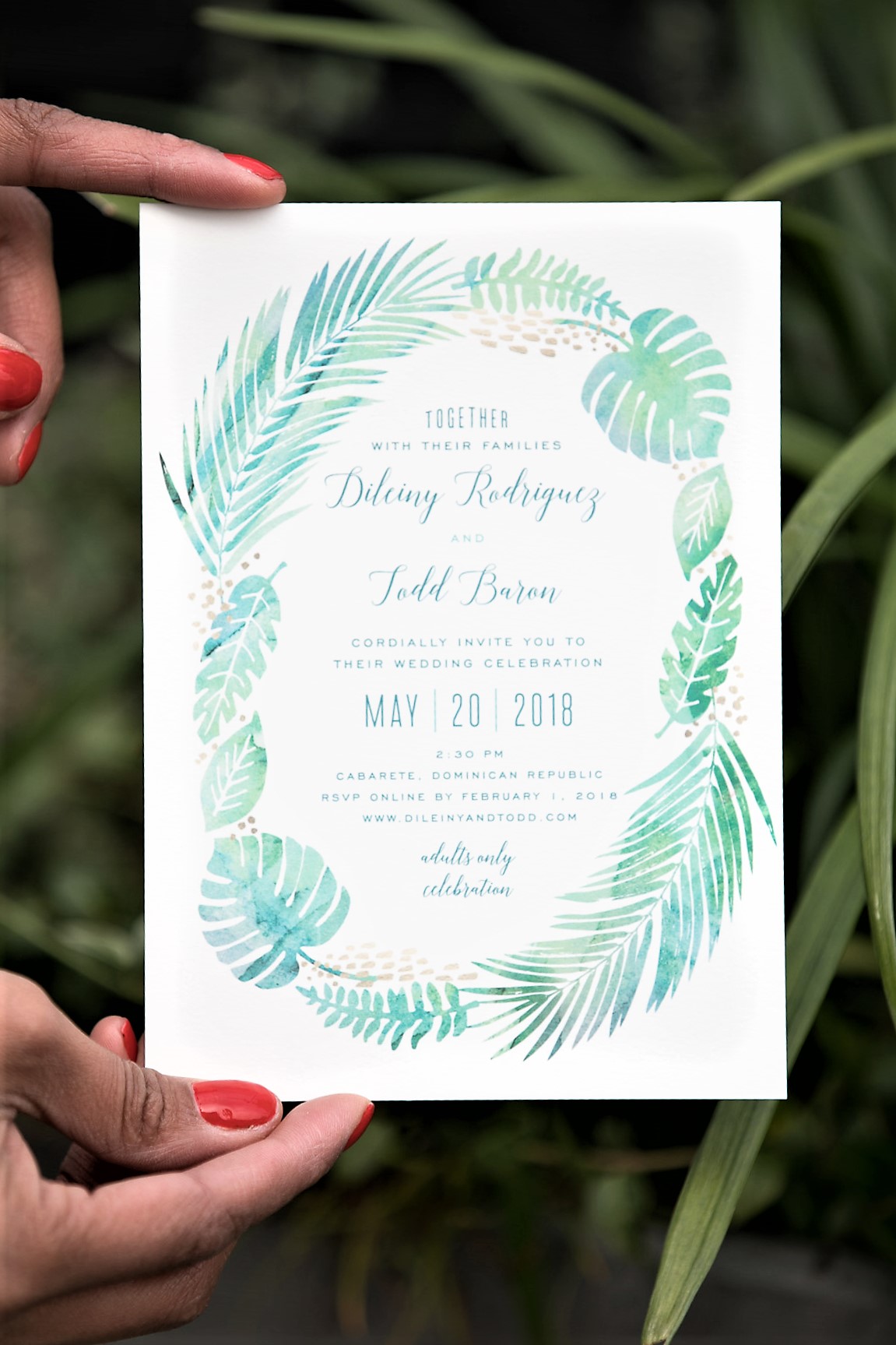 We've mailed our invitations to friends and families who've sent us texts and calls to tell us how beautiful everything looks. The wedding invitation and the wedding website are the first impression to the most important day in your life. Minted helped me set the effortless, beautiful and tropical tone I envisioned.  These pieces are the foundation that has helped me when thinking of designing other pieces of this wedding puzzle.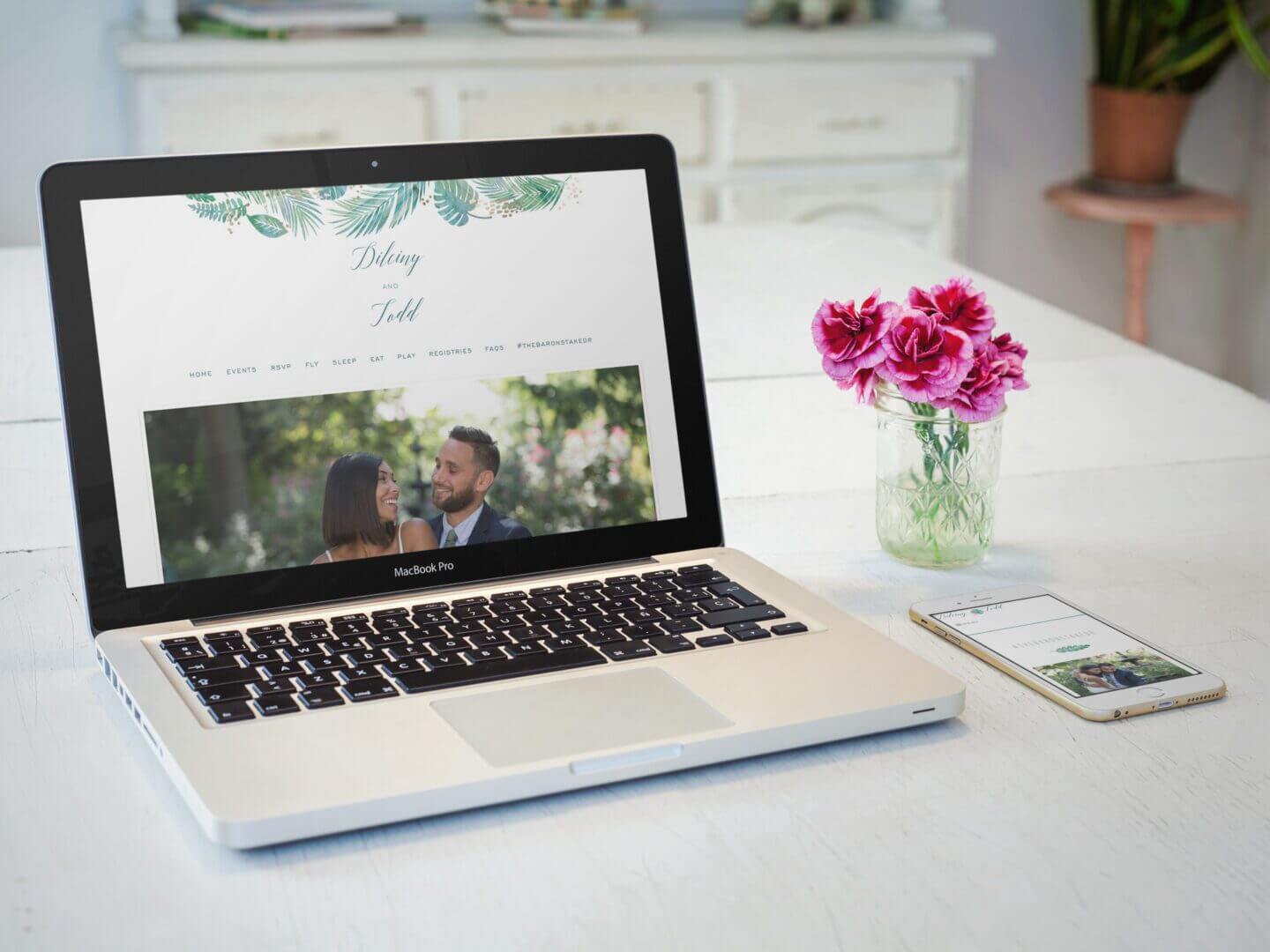 There is so much to think about and decision to make that also led me to think about the essential information needed for the wedding website. I created a list of top 8 pieces of information that should be included in your wedding website.
8 Essentials For Your Wedding Website
1. The Welcome Message
Don't overload the wedding website with information about how you met, keep it wedding day informative. A simple, "Welcome to our Wedding Website" and a small blurb is more than enough.
2. Engagement Photos
A great place to use those engagement photos would be your Minted Wedding Website. I would opt in for a session with a photographer to keep things really clean and professional, don't forget your website & invitation will set the tone for your wedding, you don't want anything to look sloppy!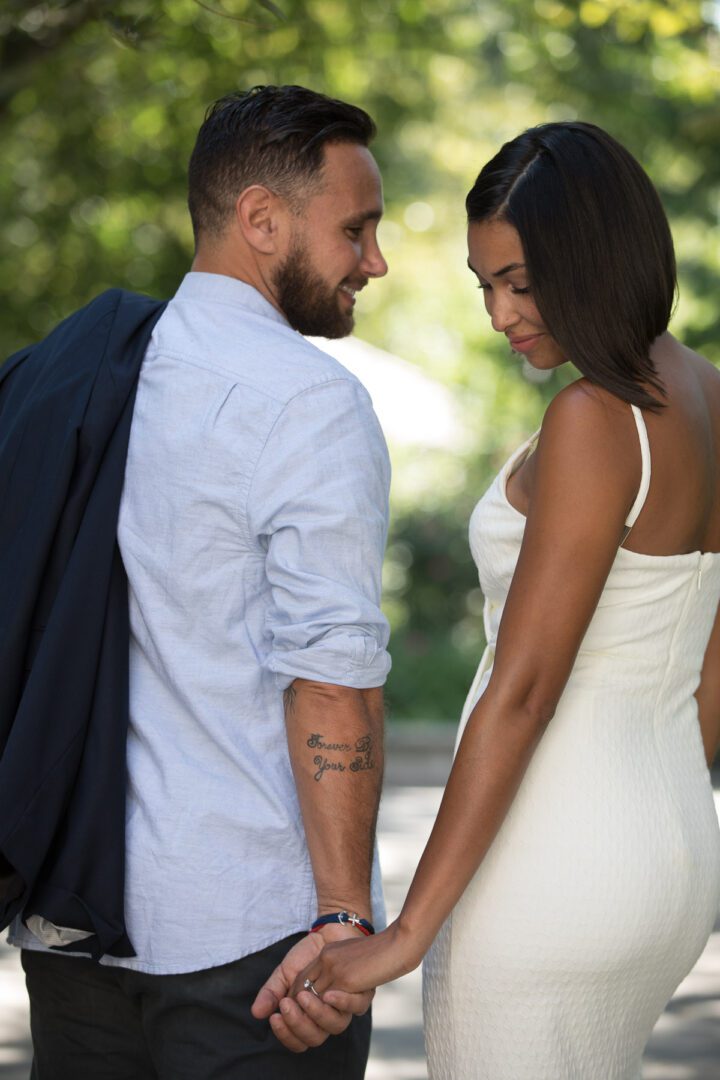 Pretty White Dresses For Your Engagement Shoot
3. Event Details
A lot of people chuck the invitation before the wedding takes place (or maybe that's just me). A great place to have all of the event details is on your Minted Wedding Website.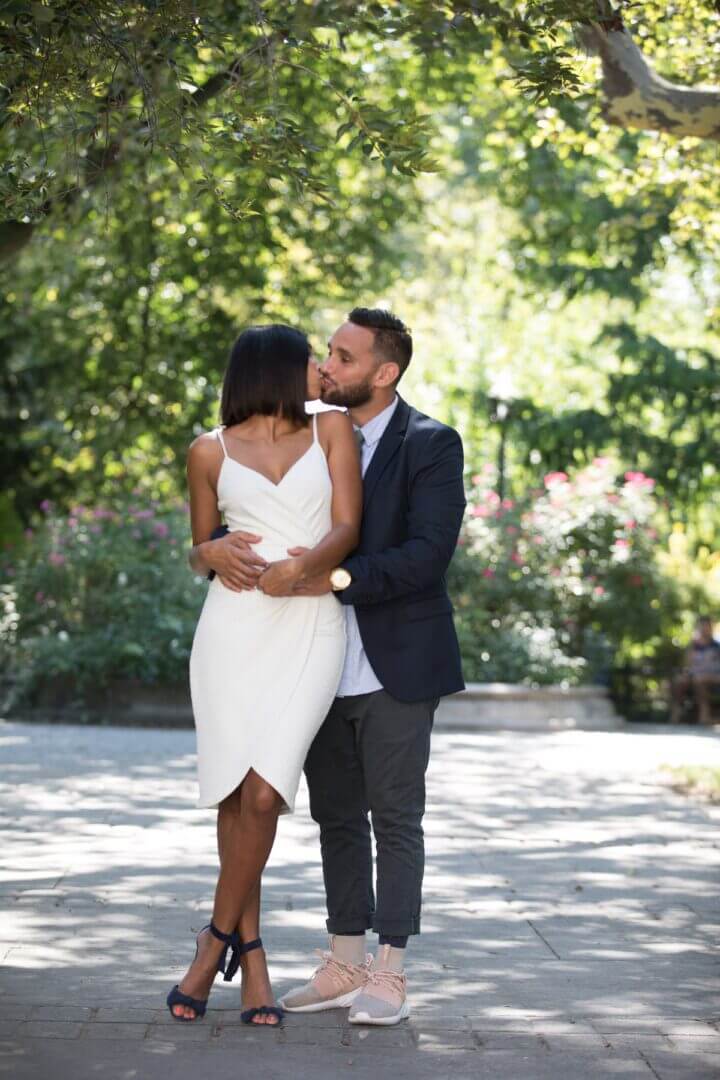 4. RSVP
Nix the RSVP cards and stick to an online response. Your guest can access all of the wedding weekend events in one place and RSVP to each online. Convenient for you, them and no one has to remember to mail anything out. This option has already been a guest favorite.
5. Flight & Lodging
We're having a destination wedding so this was a must. But even if you're having a local wedding, there could be out of town guest that need this information. Find one to two hotels that can accommodate your guest with room blocks and discounts and provide that information on your site.
6. The Registry
This is another insert that ends up getting tossed, save the paper and share a link to your registry on your Minted Wedding Website.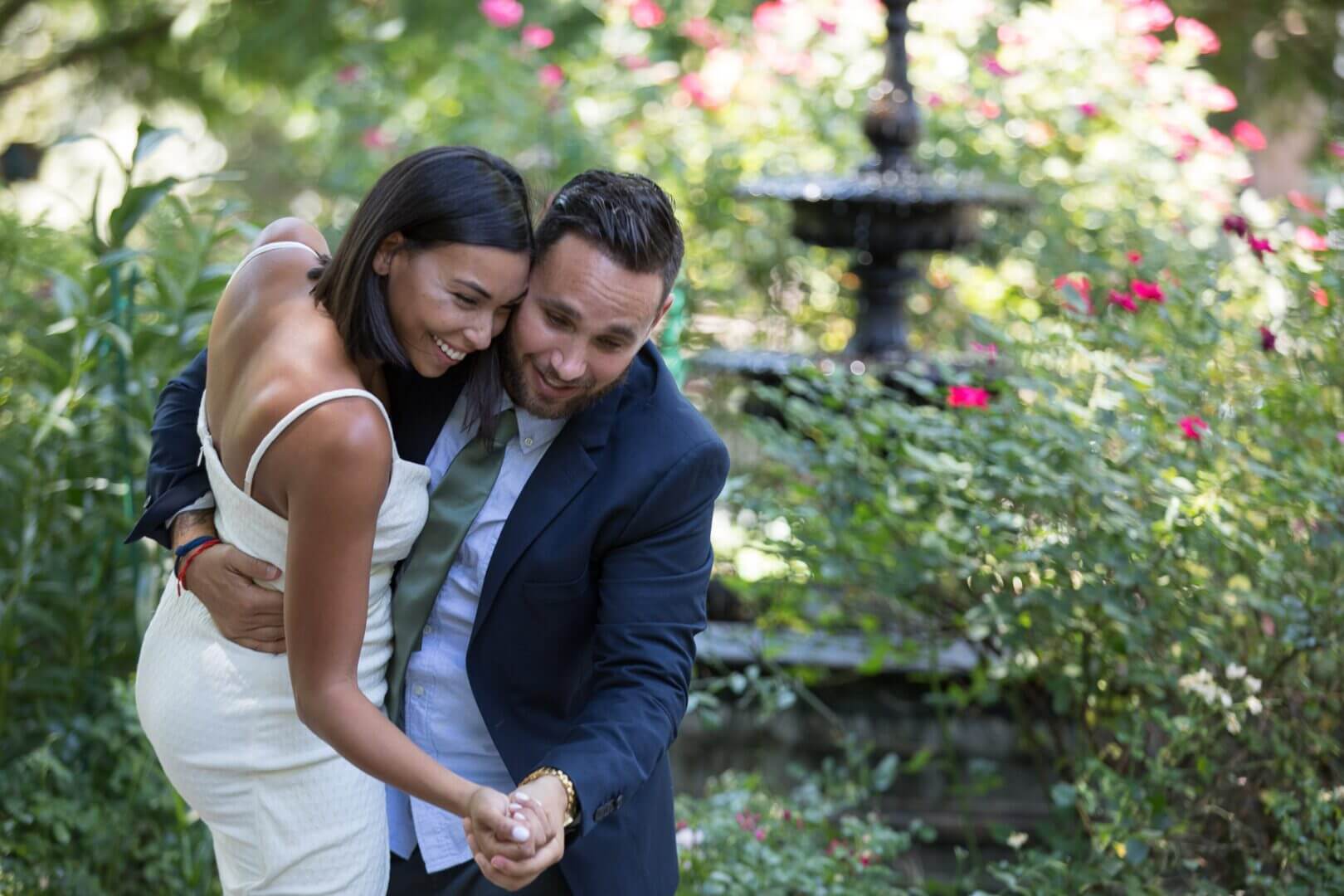 7. Your Wedding Hashtag
There have been a few times that I'm at a wedding and I can't find the couples wedding hashtag. It's a great idea for the guest to have that info handy before the day of, it also guarantees the hashtag being used.
8. FAQ's
Avoid receiving endless questions, start drafting all the questions you think your guest may have or have already asked you about and answer them directly on your Minted Wedding Website. Here are some of the question I added to ours:
What should I wear to the wedding?
What should I wear to the welcome party/ rehearsal dinner?
Are kids allowed?
What is the RSVP deadline?
Is transportation being provided from hotels?
Are there any other events going on besides the wedding? Following day brunch? After Party?
Are there room blocks & discounts?
What should I expect day of wedding? (are there multiple locations i.e church, reception location, wait time between?)
Who can I contact if I have any questions?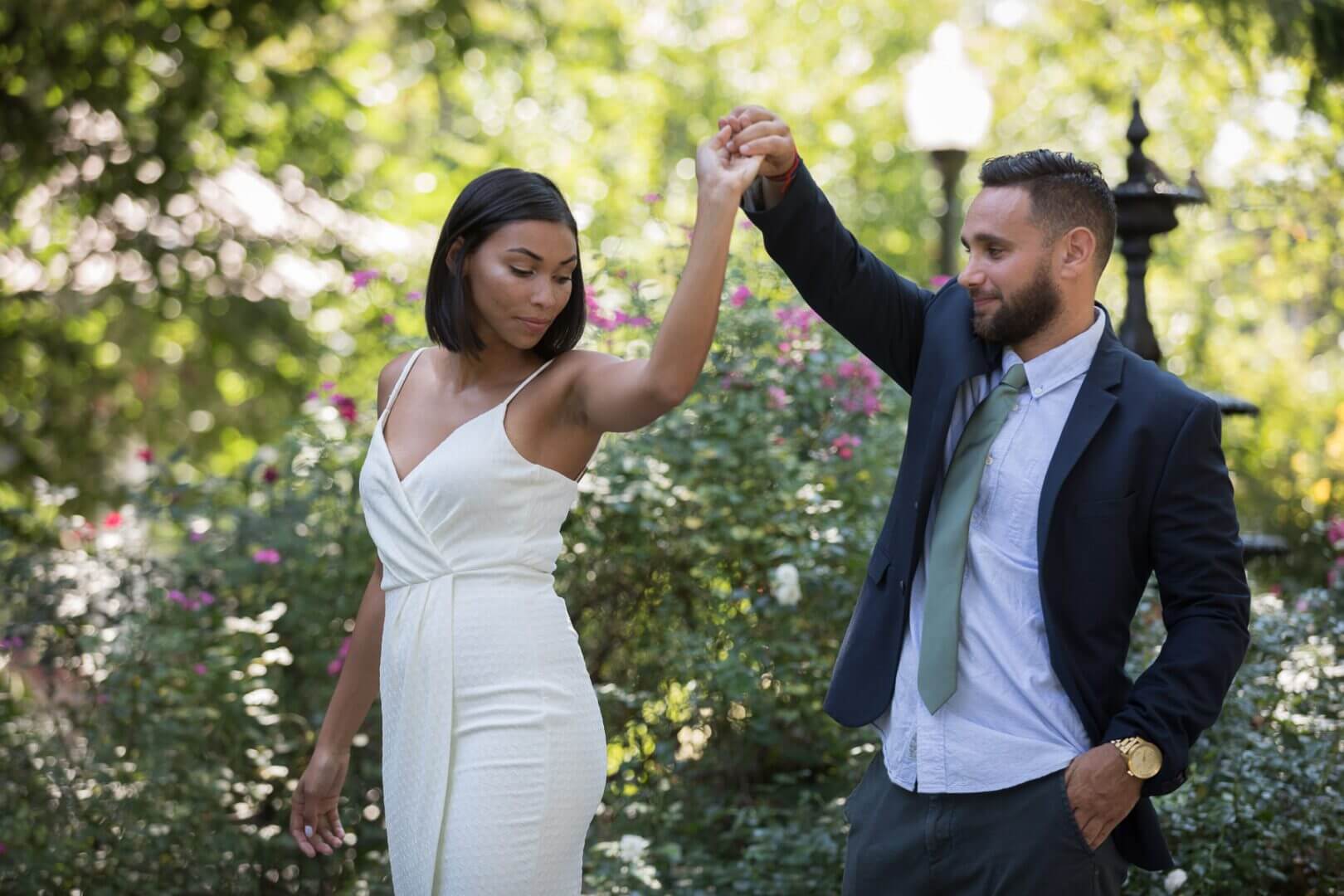 I highly recommend Minted for their patience and samples and endless support with planning the design of my wedding stationary.
This post was sponsored but 100% my opinion.
Photos by Thaddeus Rombauer