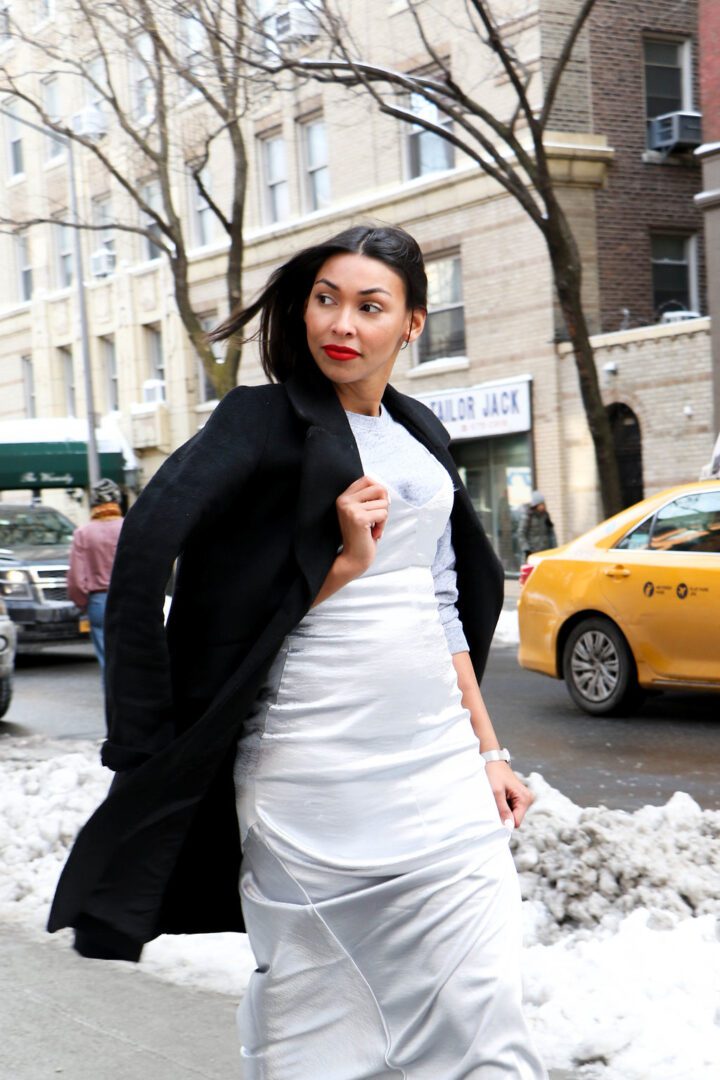 We all have those fancy dresses that we purchased for that black tie wedding, it ends up sitting in our closets for years. Some of my oldest pieces are pretty dresses that I wore once and  hang in my closet, waiting to see the light again. I imagine them being children at gym time yelling, "pick me, pick me!" only to be the child that never gets picked.
My favorite part of  black tie affairs is dressing up! I love to feel brand new so I purchase something new each time.
All of this got me thinking, how can I re-wear those dresses during the day? How do those dresses finally get picked?
4 Ways To Wear A Fancy Dress During The Day
1. Wear a sweater/sweatshirt under the dress like the photos in this post
Shop the post:

2. Wear a sweater/sweatshirt over the dress so the bottom of your dress is your skirt
Good sweaters to pair with a fancy dress:
3. Pair the dress with sneakers and a jacket
Good jackets to pair with a fancy dress (I prefer leather):
4. Pair the dress with flats and a cardigan
Good cardigans to pair with a fancy dress:
Photos by Sophia Emm