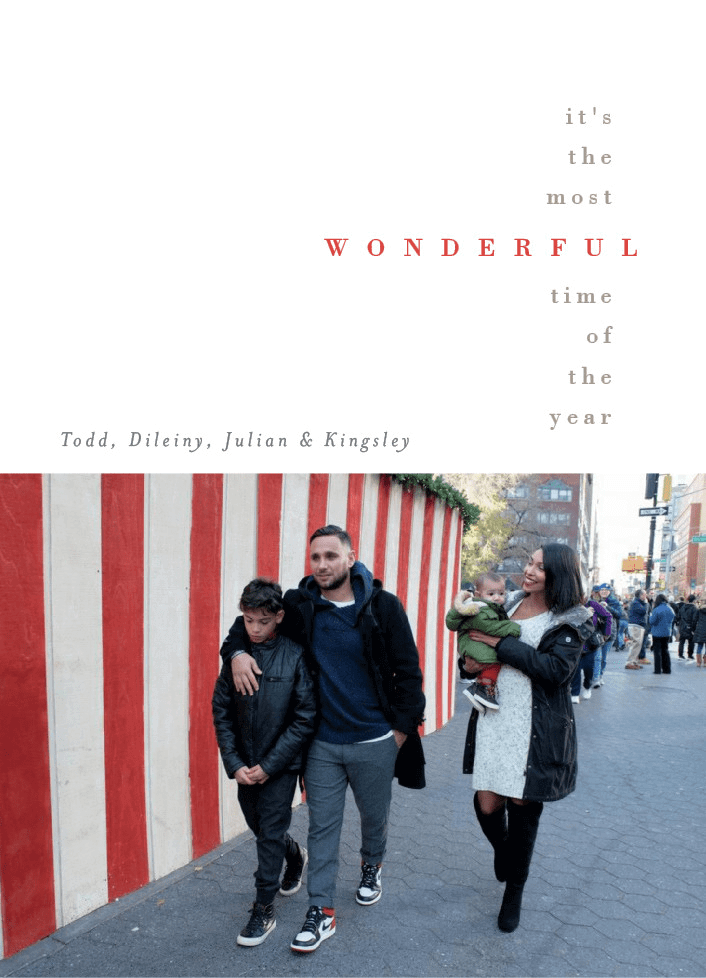 This is a sponsored blog post on behalf of Minted all opinions are my own. 
Yes! Its that time of year again, the holidays are quickly approaching! I like to be prepared and send my family holiday cards by Thanksgiving so they hang in our loved ones homes for the whole season.
Holiday photo sessions with the family can be a little overwhelming but if you pick the scenery versus what everyone is wearing you don't have to focus too much on the outfits. Focusing on the scenery saves you frustrating mall trips as well intense pre planning.
Last year I picked The Annual Union Square Holiday Market, they have over 100 red-and- white striped booths filling Union Square Park with local vendors and cute holiday themed shops.
Ideas for holiday card scenery:
Local town Christmas tree
Christmas Tree Farm
Outdoor Holiday Market
Outdoor skating park
Decorated local street
Your decorated home
You can also chat with your photographer about different holiday location ideas.
I let everyone choose what they wanted to wear and focused on holiday wear for the baby, Kingsley. If one or two family member wears the reds and greens there's no need to outfit coordinate the entire family. Over styling the photos feels forced and unnatural.
The photos took about an hour, we did some posing, mainly we just walked around the holiday market capturing candid moments, which is what I wanted.
Minted Holiday Cards work for me because the styles are modern and budget friendly. Enjoy up to 15% + FREE SHIPPING on holiday cards 
I created these Holiday Cards with Minted and you can too!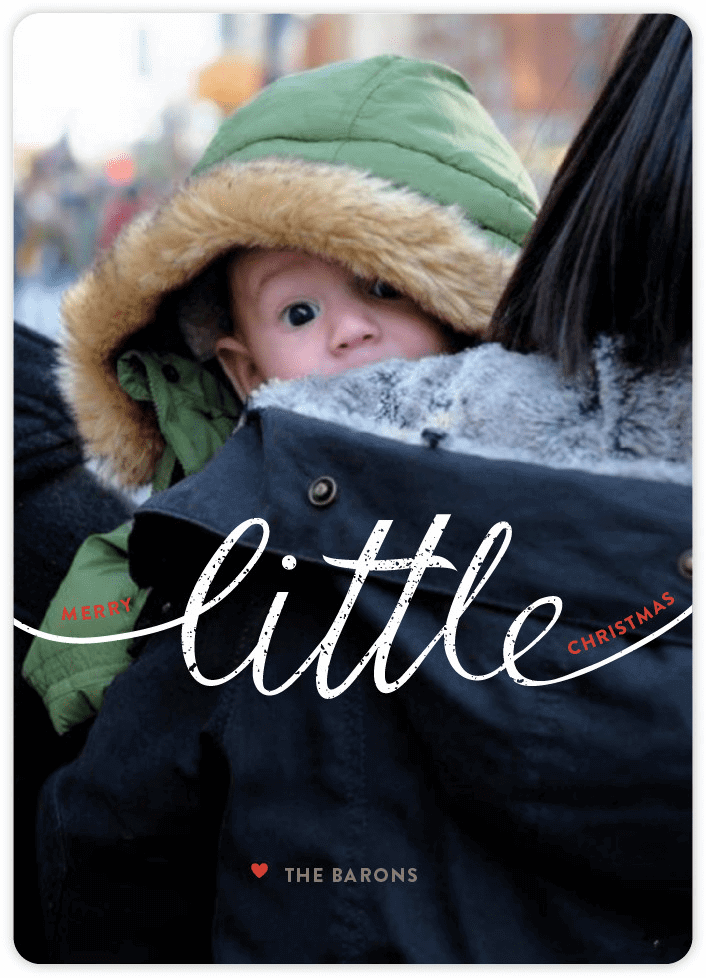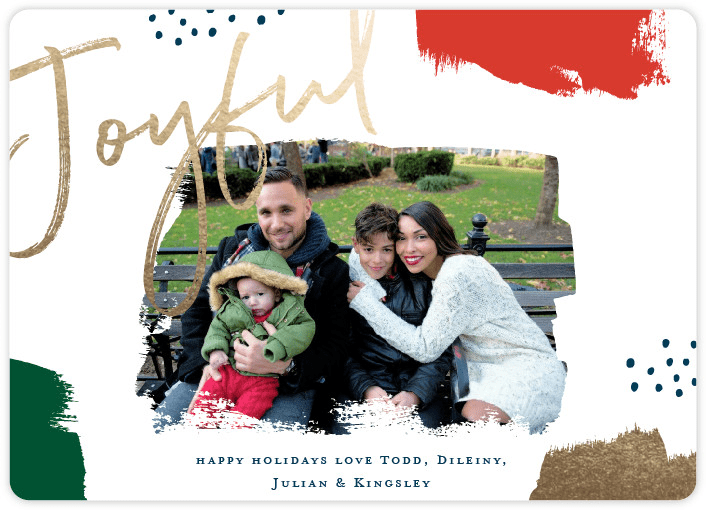 Here are a few more candid shots:
Photos by Andrew Morales