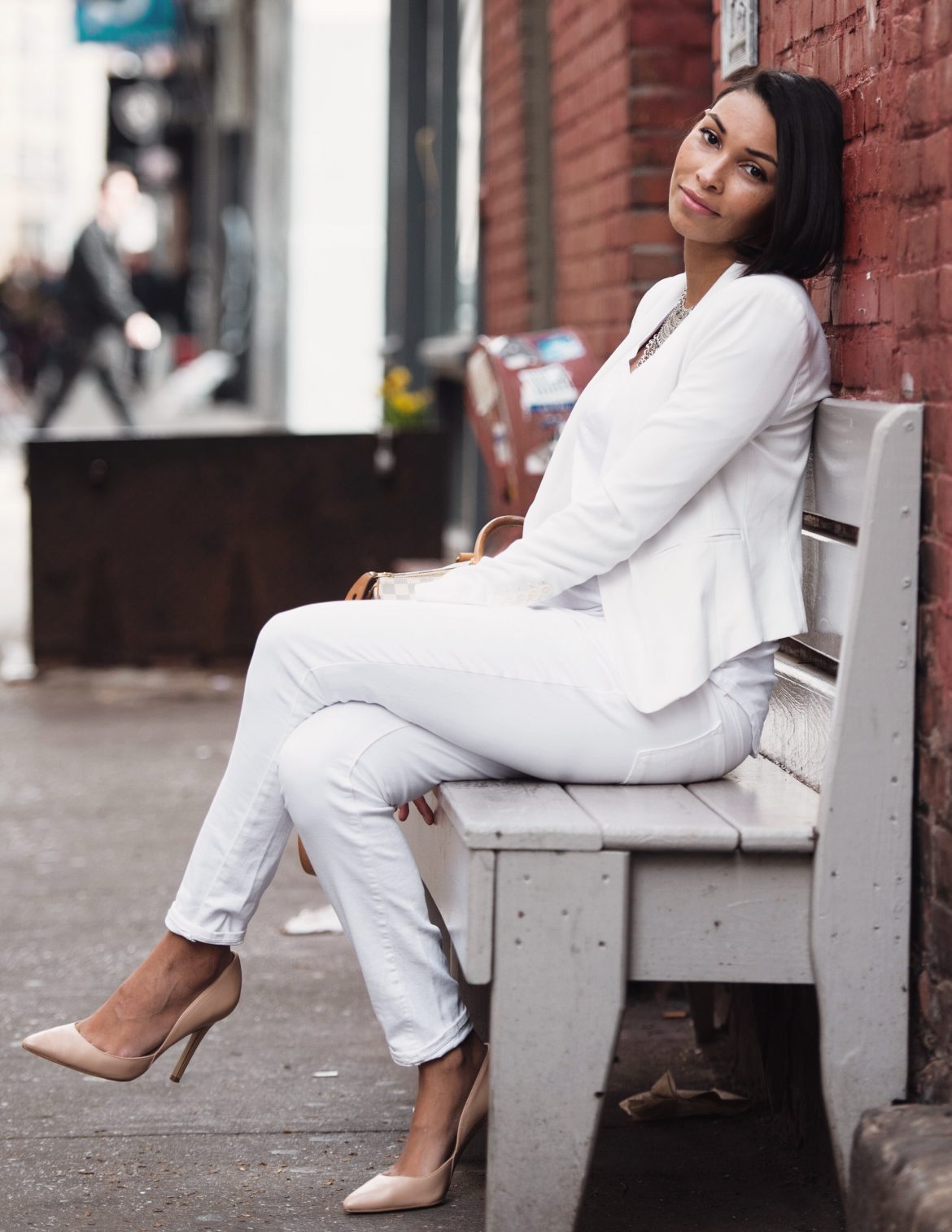 Sometimes, you just don't have time to go home for a shower and change before heading out in the evening after work. Commuting to and from work takes time and many people's busy schedules don't allow for the perfect 9-5 hours, so an impromptu invite to a bar for cocktails is welcomed, until you start to consider your outfit.
A little planning in the morning before heading out to work will ensure you're prepared for any event and invite that comes your way in the evening. It depends on the kind of work you do as to how formal or casual you can dress in the day. A little addition here and there will make most outfits suitable for day and night time wear.
Blazer 
Many workplace dress codes require employees to wear a suit. If you choose the right style, a suit can also be very versatile. A classic pencil skirt adapts well to the evening if teamed up with an attractive blouse and heels. A trouser suit is also a good option and would look fab teamed up with a silk top, heels and some statement jewelry. During the day a structured suit jacket looks formal, no matter what style top you wear under it.
Accessorize
You will want to avoid lugging a huge rucksack to work with you every morning, just so you can get changed for evening invites. A better option would be to pack a few accessories that can be used to change the look of your outfit. Depending on your own individual style, you could pack a pair of heels (or flats!), earrings, bracelets or a statement necklace.
Lingerie
You probably haven't given your underwear much thought, as it's likely that no one will see it – right? Wearing the right underwear however can have a huge effect on transforming day wear to an outfit suitable for a night on the town. For example if you are required to wear neutral tights during the day, you can change these to patterned tights that are on trend, or not wear them at all, for a less formal look.
Bras worn during the day, usually serve a practical purpose rather than fashion, but you could always pack a push up bra to vamp up your outfit a bit!
Little black dress
Black dresses are so versatile! During the day a black dress can be worn with a structured blazer or jacket with flat heels. During the evening, just take off your jacket and add some heels, what could be more simple?
In fact your dress doesn't need to be black, other colours work just as well in the office as long as it isn't too garish or revealing. On chilly evenings you could add a cardigan or shrug, just remember though, the point is not to have to pack a whole new outfit for the evening.
Don't forget to pack some makeup, adding a bright lipstick can really glam up your look!       

Photos by Andrew Morales
DISCLOSURE: SOME OF THE LINKS ABOVE ARE AFFILIATE LINKS, MEANING, AT NO ADDITIONAL COST TO YOU, I WILL EARN A COMMISSION IF YOU CLICK THROUGH AND MAKE A PURCHASE.