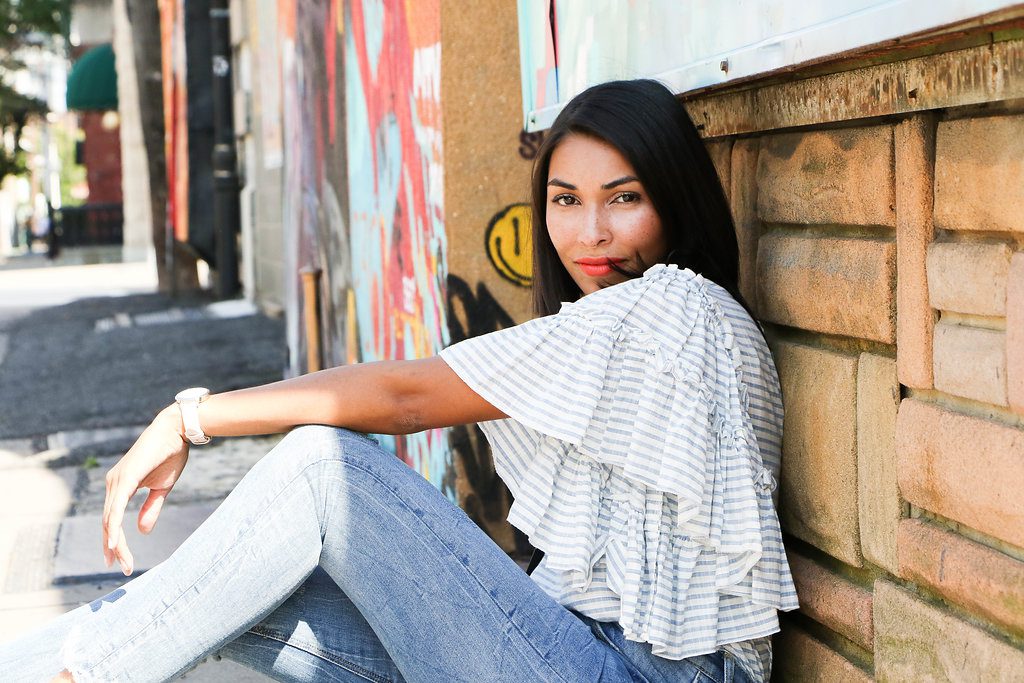 Every woman knows that juggling between her personal and work life is a big challenge. In this constant juggle, it's easy to forget about yourself and just grab leggings and oversized T-shirts before heading out the door. I'm Dileiny Rodriguez Baron, a New Jersey native and founder of Love Fashion and Friends, and I have only one thing in mind: to show all moms–all women–that it's simple to look polished. With my easy-to-follow style tips, you'll only wish to have heard of me before. I've had collaborations with Jersey City local brands as well as major brands like Target, Nordstrom, JCPenny and Walmart and I've been featured in Elle Magazine Latino.
Love Fashion and Friends operates out of Jersey City, NJ where I currently live with my husband Todd and sons Julian & Kingsley. I love when they make an appearance on the blog! I love tacos, writing, fashion and everything Jersey City has to offer.
I post new blog posts every week. Check out of my Jersey City posts here. Shop my outfits here.
For brand influencing and collaborations, a media kit is available upon request.
If you just want to say hi!  Email| [email protected]