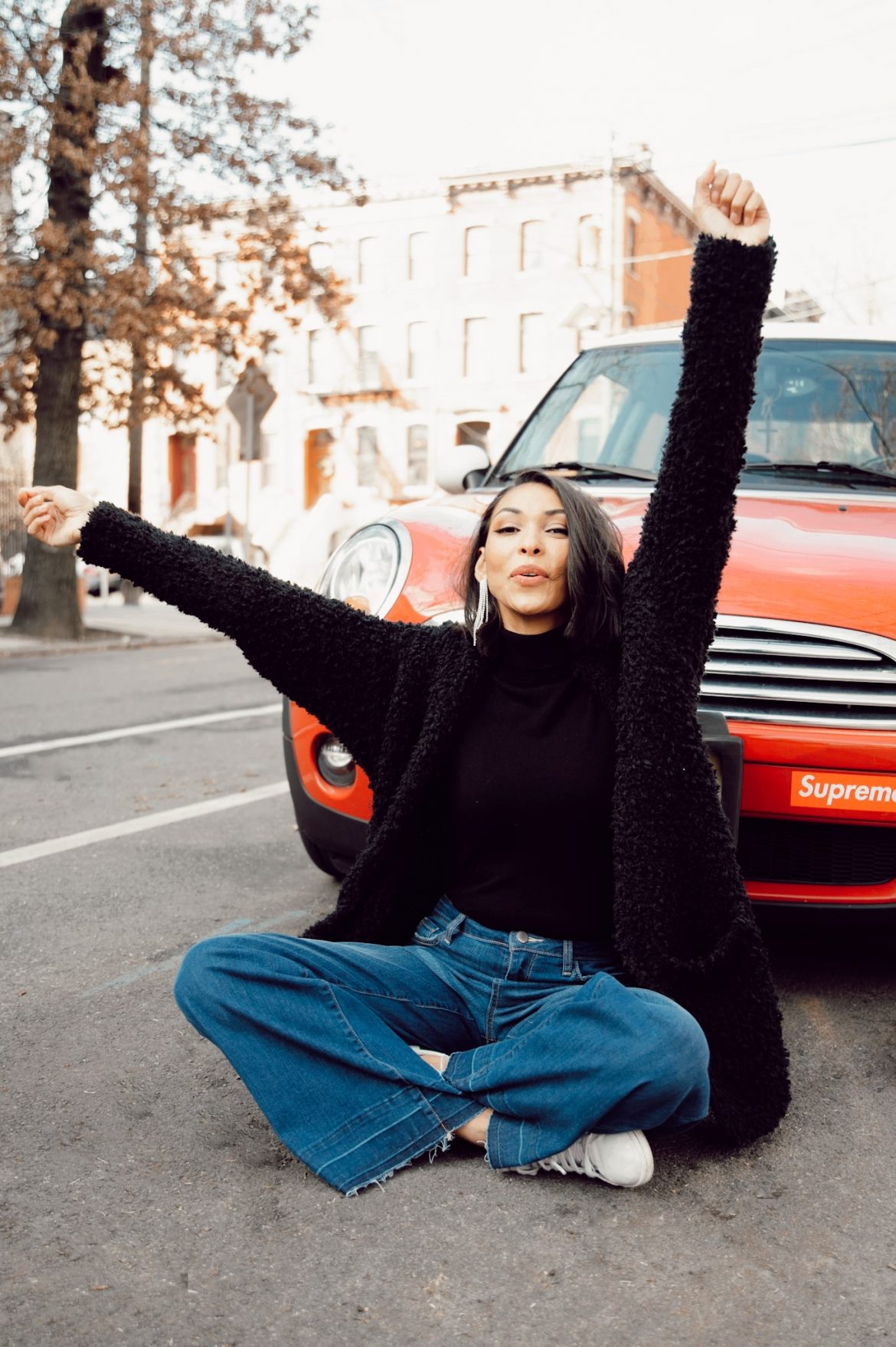 2020 denim trends are the perfect blend of old and new trends. The good thing is that there's something for everyone. If you're in the mood to dabble in some of the newer 2020 denim trends (or not) you've come to the right place. I'm someone who spends the day in and day out in denim. I love classic fits like a basic straight leg but I also enjoy dabbling in new trends and I'm excited about what the 2020 denim trends have to offer. In with the old or in with the new here are the new year's denim trends.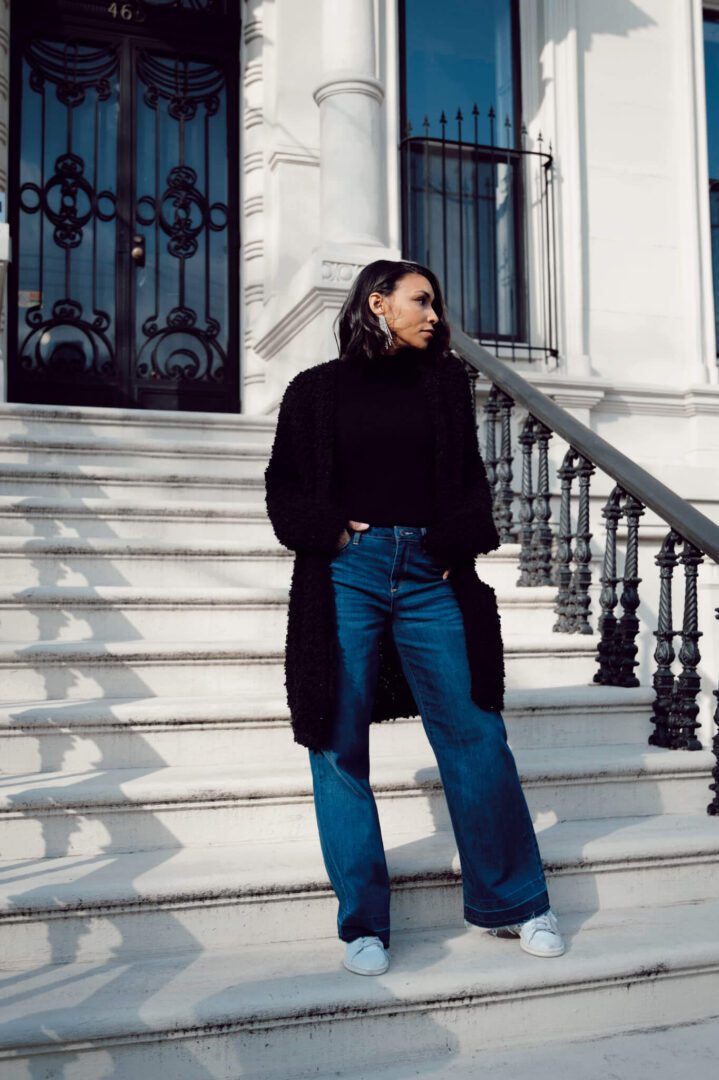 Pleated Front (new trend)
I'm feeling the pleated denim trend. Especially on days that I want to step out of the basic denim outfit. There's only one way to wear this 2020 denim trend and that's by tucking in your top.
Wide Leg (old trend)
It's looking like the wider the better for 2020. This denim trend is great for cozy days. I like to pair wide leg jeans with a fitting top and then layer with an oversized cardigan to show off my figure but also scream comfort. The photos in this post are an example of the look I just explained.
Extra Fabric (new trend)
I already have long legs so its tough to get any extra fabric but I think it's a great trend for short girls because you don't have to get your jeans hemmed! Hello, denim hack!
Skinny (old trend)
Give me a little stretch in my skinny jeans and I am as good as gold baby. Lucky for us skinny jeans are going nowhere this year.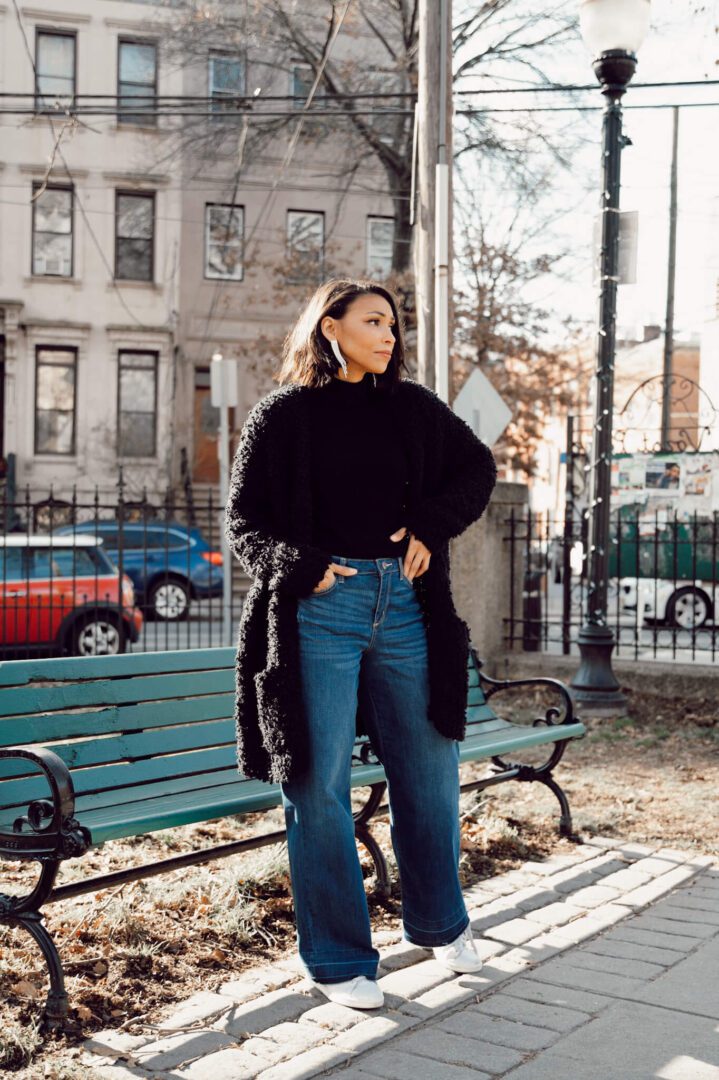 Shop my look
My makeup and hair by: Glamsquad New user ($25 off your first appointment) with code: LFFGLAM25 Repeat user ($15 off your next appointment) with code: LFFGLAM15
—LFF TOP PICK—
Which 2020 denim trends are you most excited about? 
DISCLOSURE| SOME OF THE LINKS ABOVE ARE AFFILIATE LINKS, MEANING AT NO ADDITIONAL COST TO YOU, I WILL EARN A COMMISSION IF YOU CLICK THROUGH AND MAKE A PURCHASE.
Photos by Johnathan Williams