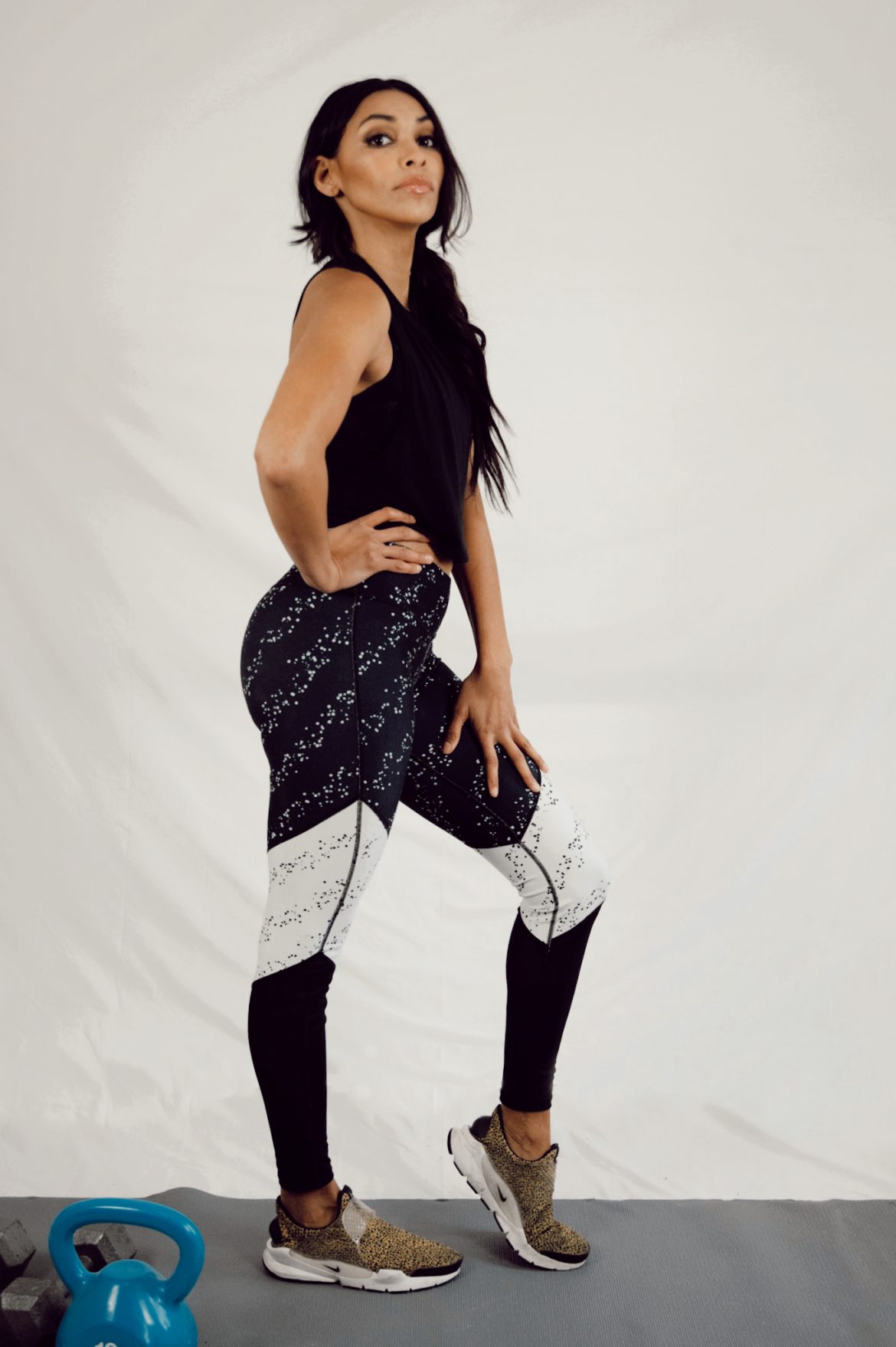 I had drafted this content at the beginning of the year and was having technical difficulties posting the video. I thought this was a perfect time to fix the video and share this quick and easy at home workout. Read on, for the original content and enjoy the at home workout!
I'm no fitness guru by any means. I tried for a decade to get a workout routine going and failed miserably until last year. It's been a whole year that I've stuck to working out consistently and I couldn't be happier with the results. My workout routine? Twice a week I'm training with Carlos at the You & I Fitness Studio and the rest I'm following these quick & easy at home workouts (provided by Carlos). Having a boot-camp style trainer is the ONLY thing that has worked for me. I NEED the push and to be held accountable. I know what you're thinking, "Girl, I cant afford a trainer." I used to think the same thing. I look at paying for a trainer as another bill that MUST get paid. Like my electric bill (you need electricity right?) Rent (you need a roof over your head, right?) I NEED to workout for my mental and physical health and there's no way around it. When you change your mind set to making fitness a MUST the money becomes a non-issue. Time also plays a part as to why us busy women can't commit to a workout routine. With a 15-20 minute workout that you can follow at home there's no excuse ladies! One of the things I set to accomplish this year was to put out content that was outside of my comfort zone (welcome to the first post ever about working out). A fitness video for the on the go woman was an idea that YOU created and I executed, so please keep the ideas coming. Also, if you could please comment on this IGTV video with your feedback that would be beyond amazing, the IGTV Video lives HERE. Come workout with me in this quick & easy at home workout! Big shout out to Carlos from You and I Fitness for collaborating with me on this!
*Screen shot below to save the workout sheet*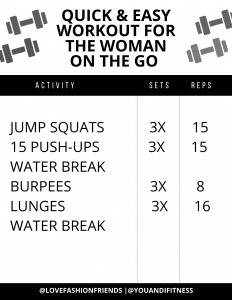 Shop my look

Do you want to hear more about my fitness journey? Would you like more videos of  a quick & easy at home workout?
---
DISCLOSURE| SOME OF THE LINKS ABOVE ARE AFFILIATE LINKS, MEANING AT NO ADDITIONAL COST TO YOU, I WILL EARN A COMMISSION IF YOU CLICK THROUGH AND MAKE A PURCHASE.