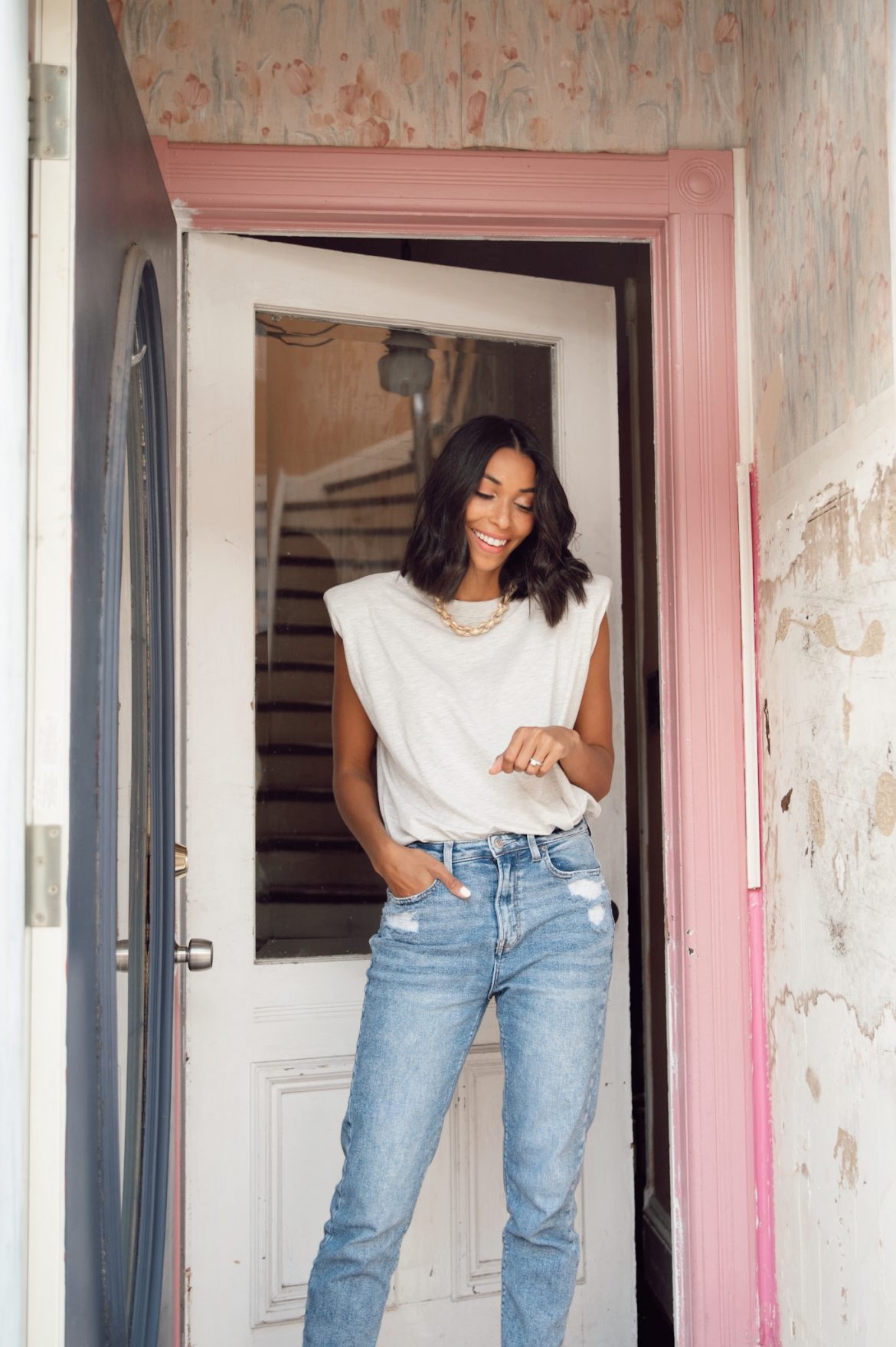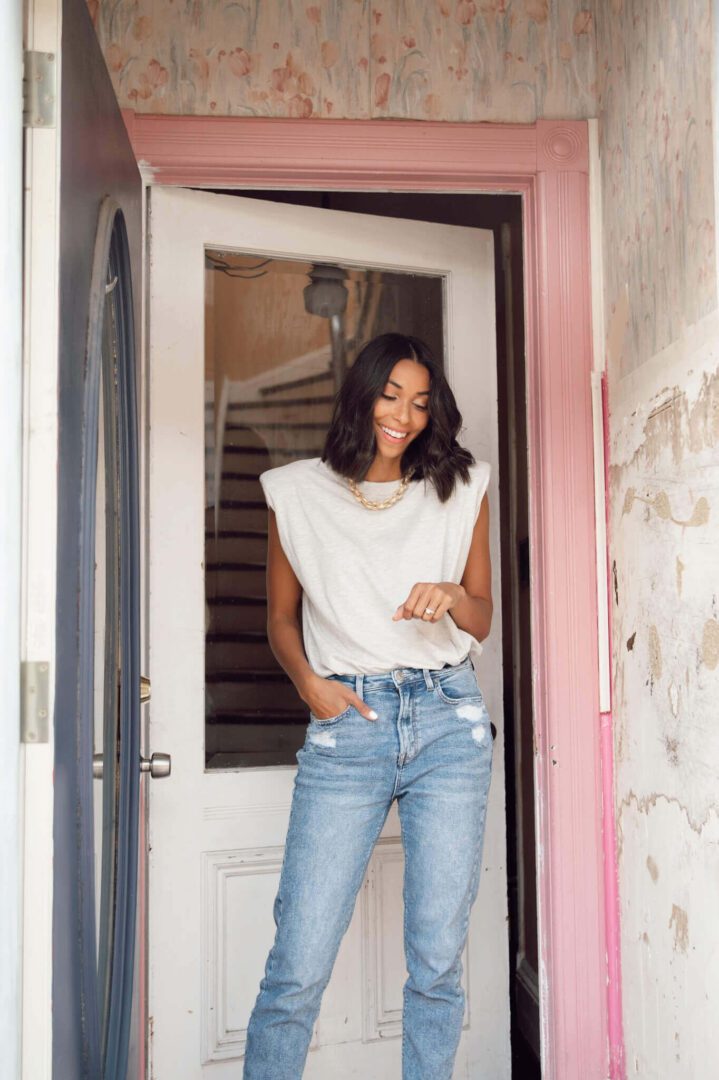 We bought a house in Jersey City! I would have never imagined in a million years we would be owners of a Brownstone. We've lived in Downtown Jersey City for about 6 years and love it but the only thing we could afford to buy in Downtown was a 1 bedroom condo. A 1 bedroom condo? Thank you, next! We're a family of 4 and already started to grow out of our 2-bedroom apartment. Quarantining in our 2-bedroom apartment made us realize how much we needed space and a backyard. If you're thinking of buying a house in Jersey City and can't afford a million dollar home in the Downtown area, here was my experience. You may also find that the home affordability calculator from SoFi will help you figure out what sort of budget you're working with when on the hunt for a new home – knowing what you can afford is, after all, the most important piece of information when looking to buy property.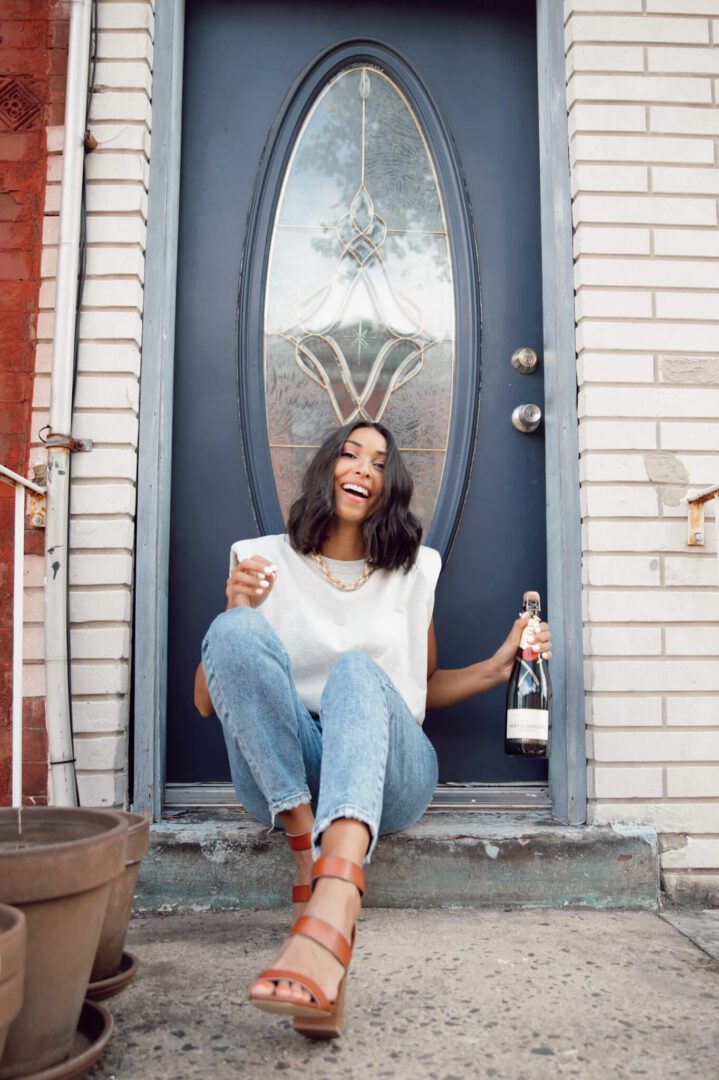 My Real Estate Agent
My Real Estate Agent was, Angie Lieberg of triplemint. I met Angie via Instagram, she reached out to me as a fellow Jersey City resident to introduce herself and told me if I had any real estate questions, she'd be happy to answer. I had so many questions, we met up for coffee and talked properties in Jersey City. After Angie and I met and she started sending listings but it was more to get a feel of what was out there. We weren't looking intensely or even ready to purchase. Angie was incredible every step of the way and it just goes to show that if you look into your local realtors Winston Salem, you'll be able to find one who is always willing to help you. She was never pushy, just super informative and patient. When we met, she had a folder ready with the order of steps to buying a house in Jersey City. She set up everything for us. She did virtual tours through the pandemic, she recommended mortgage brokers, she hooked us up with an amazing attorney. She worked with us for months and guided us every step of the way.
If you're thinking of buying a house in Jersey City, give Angie a follow on Instagram. Her page is a great way to start getting informed about the Jersey City Market.
McGinley Square, Jersey City
We did research and drive throughs of different neighborhoods in Jersey City. We thought Jersey City Heights was a hot market so we started there. Unfortunately, The Heights is getting just as expensive as Downtown. Angie suggested we look in The McGinley Square Neighborhood. McGinley Square is an up and coming area of Jersey City, with pockets of trendy cafe's and restaurants popping up. I liked the look of it and decided that this where our new home will be. We still had a lot of work to take care of at the time, including the herculean task of moving all of our stuff! Phew. Thankfully everything was practically a breeze, and even more so with the help of a reliable moving company that takes care of local moves, same day moves, and can even handle USA to Canada moves apparently! They did most of the heavy lifting that successfully had us shifted to our new home. Yay! The more I get familiar with the area, I'll start to cover McGinley Square spots on here. A Brownstone in Downton Jersey City ranges anywhere from 1-2 million dollars, yes you read that correct. My blog is taking off, but I'm not there yet. In McGinley Square you can find a house from 200K- 1M, it's a wide range of budgets. The area isn't built up like Downtown but the vision is that one day it will be, so it's a good time to invest in McGinley Square — while there's still affordable homes left.
Our Home
The Brownstone we purchased needs major updating but it's not a gut job. With some painting and refreshing of floors — the space is livable. We've redesigned every floor with the help of our good friend, Ben Hoffman, whose family owns Greenwood Builders, LLC.
Renovations
Now it's time to execute the design plan. We have our contractor starting this week who will be over seen by my father's construction company, Rodriguez Construction. Our 3rd floor, where all the bedrooms are along with the bathroom is in good shape just needs cosmetic work. I refreshed the bathroom myself with a paint job and new textiles (blog post coming soon). The bedrooms are being painted by Stephen Gangone Painting and the floors will be restored by TBD.
Welcome to our new home!
I'm so excited for you to be part of the renovation process. I'll capture and cover as much as I can. Thank you for your congratulatory messages, they mean so much. Home content here we come!
For daily style inspiration and a chance for us to connect everyday, follow me on Instagram! I post on my stories daily for a look behind the blog and much more!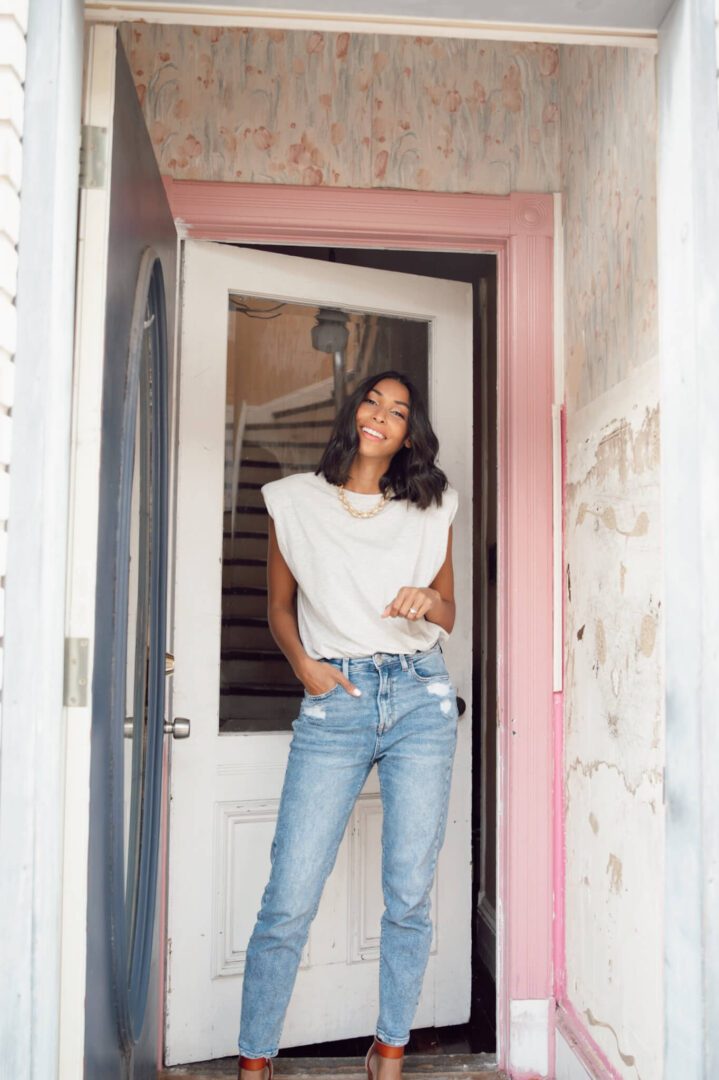 Shop my look
*I'm wearing a size small top and I'm 5'5 and 125 lbs*
Are you thinking of buying a house in Jersey City? What has your experience been?
---
DISCLOSURE| SOME OF THE LINKS ABOVE ARE AFFILIATE LINKS, MEANING AT NO ADDITIONAL COST TO YOU, I WILL EARN A COMMISSION IF YOU CLICK THROUGH AND MAKE A PURCHASE.
Post Photos taken by Jonathan Paul
Download my e-book!