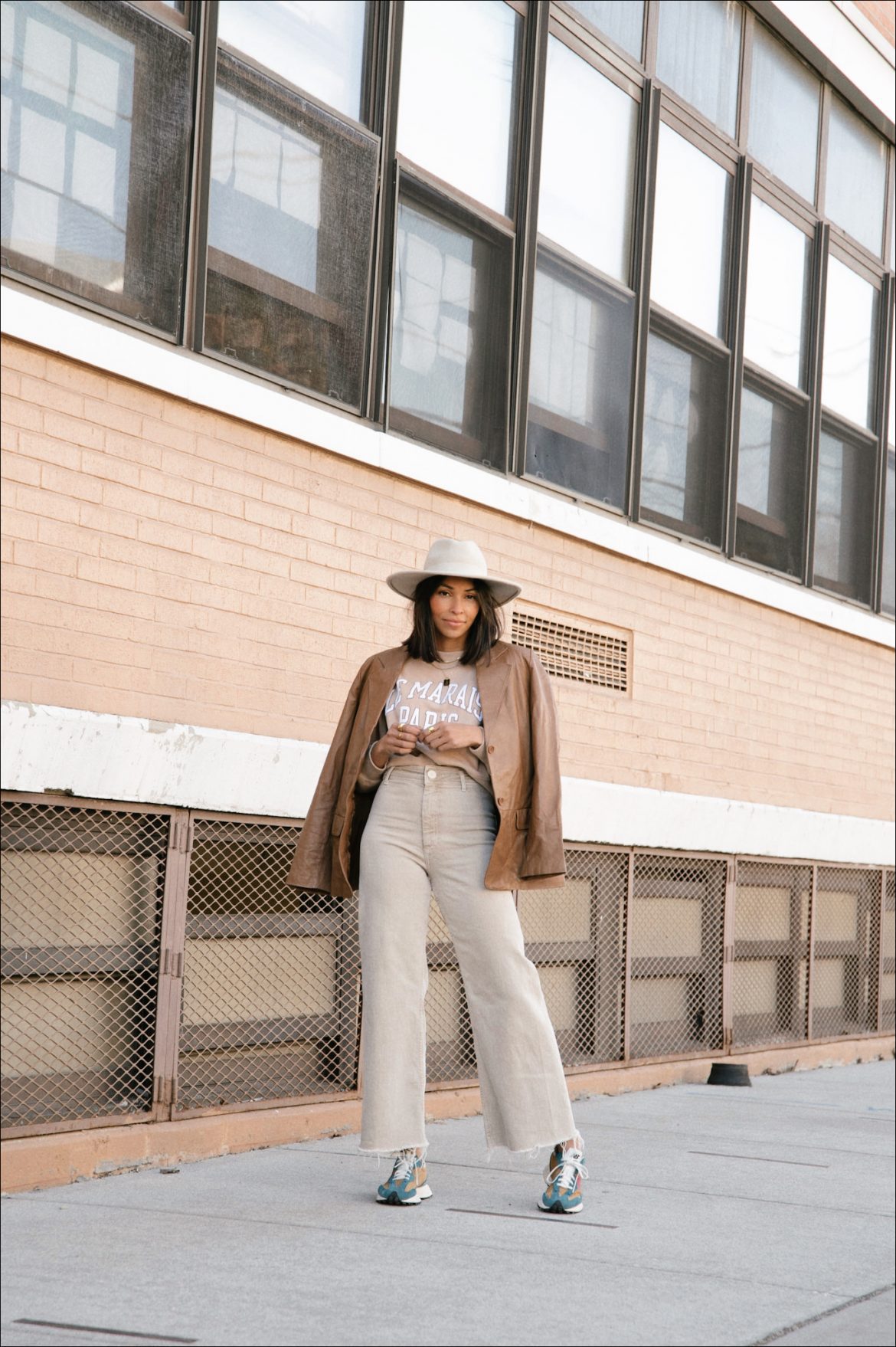 I went to the mall the other day and pretty much every store had faux leather blazers, especially in this tan/camel color. I didn't end up grabbing one at the mall but I did find a vintage one and put it in my shop. Styling the trending camel leather blazer was pretty easy and it elevated what would have been just a basic sweatshirt outfit. So here's how I styled the camel leather blazer, one thing to note is I stuck to a neutral color palette for that effortless effect:
+ Camel Leather Blazer
+ Sweatshirt
+ High Waist Culotte Jeans 
+ Felt Hat
+ New Balance 327
The Etsy Shop has been updated with more vintage pieces for you to shop including the trench in this post! From coats to blazers, bags, and accessories, up your style this season with a gem sustainable piece!


Vintage Accessories
A sure-fire way to turn heads is to go vintage with your accessories. Vintage pieces are unique, edgy, and sustainable! I've been way more focused on sustainability and how I can be better for our earth, buying used vintage pieces is one route. These vintage necklaces, bangles, and earrings are all the latest additions to my Vintage Shop on Etsy. There is only 1 available of each piece so shop them before they've sold! Here are more awesome vintage pieces in my shop:
For daily style inspiration and a chance for us to connect every day, follow me on Instagram! I post on my stories daily for a look behind the blog and much more!

Shop my look
 Vintage Leather Blazer| Paris Sweatshirt| Jeans| Sneakers| Hat
---
DISCLOSURE| SOME OF THE LINKS ABOVE ARE AFFILIATE LINKS, MEANING AT NO ADDITIONAL COST TO YOU, I WILL EARN A COMMISSION IF YOU CLICK THROUGH AND MAKE A PURCHASE
Post Photos taken by Jonathan Paul