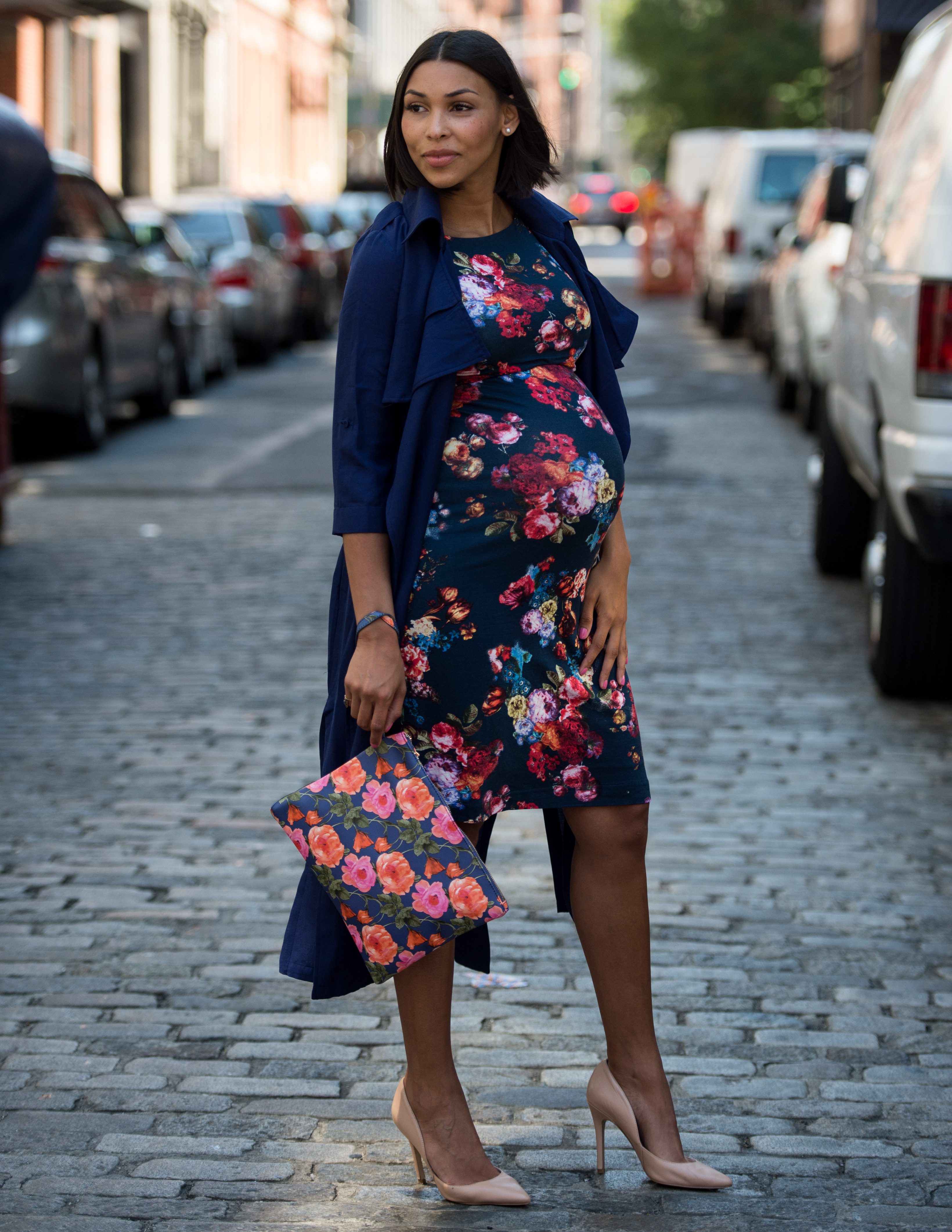 Nothing screams I'm a woman more than a dress, flowers, heels and obviously a baby bump.
This is one of my favorite, "I am a woman, look at me!" looks. The over abundance of flowers is magical along with the flowy trench.
Mama's don't be afraid to chuck the heels and add some pretty flat sandals or sneakers. With the extra weight its definitely tough to walk on heels.
Shop similar dresses
Photos by Andrew Morales of Life in Reverie