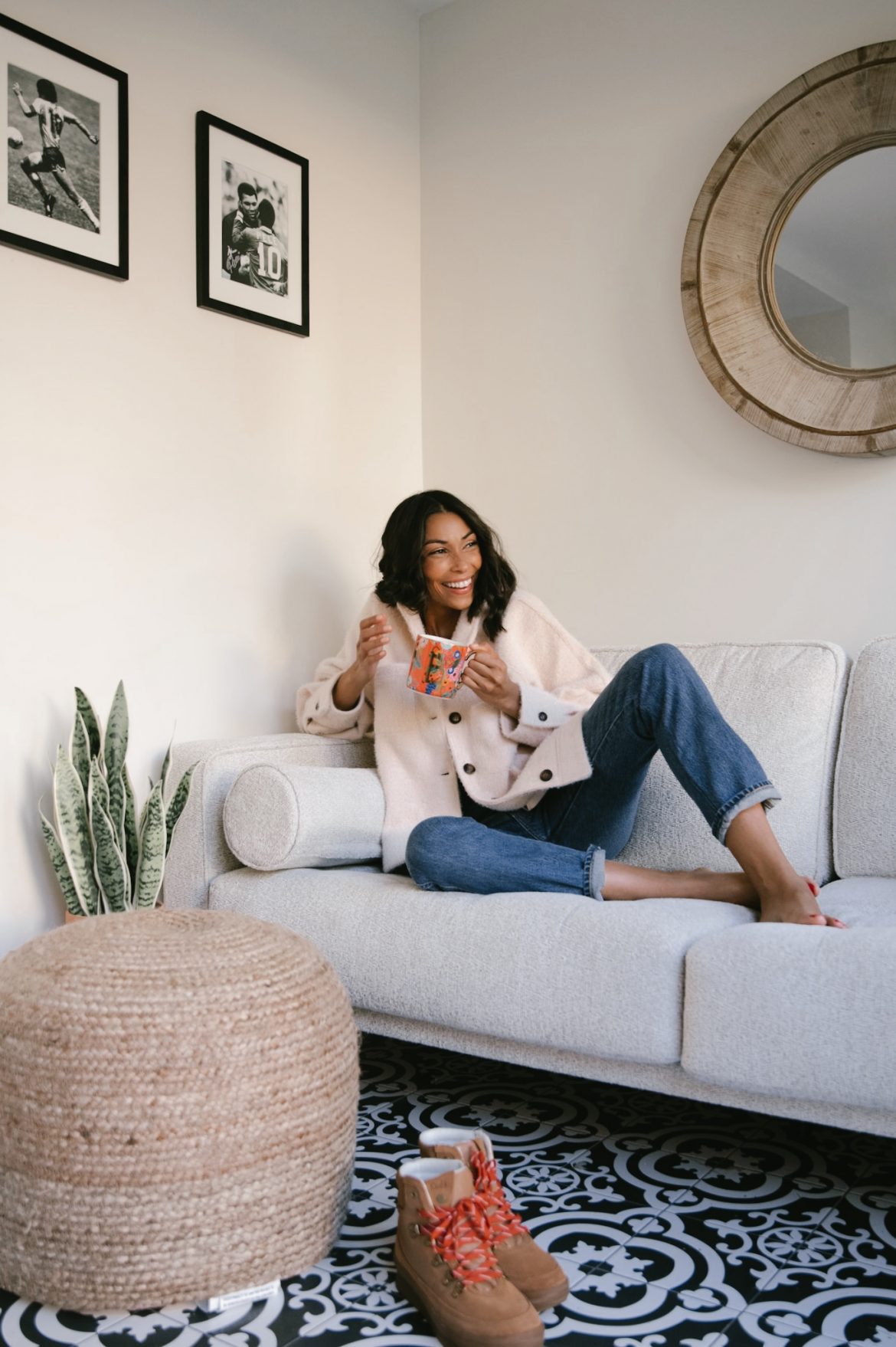 My girlfriend and I were on the phone yesterday talking about holiday gifts. Every year, she says she's not going to spend a lot but always goes over budget AND still feels her gifts aren't great. For the most part, I stick to my gift budget because I have no choice, I have a big family. Lots of people to show love to during the holidays and I can't afford to go over budget. If you want to get good gifts under 50 bucks you can't think about what you're spending but more about personalization. A gift card or a necklace with your kids' names on it? A bottle of lotion from Bath & Body Works or a monogram mug? Getting good gifts under 50 is all about personalization. One of my old co-workers got me a mug with the letter "D" on it – if you follow my blog you've definitely seen it in plenty of photos. I LOVE this mug, it must have cost less than 10 bucks at Target but that's not the point. Getting a good gift under 50 bucks is about little everyday things. A gift that someone is going to use every day and be connected to because it's personalized, it means something to them. Say, an engraved name necklace could be a gift that the person will cherish for a long time to come, and remember you every time they wear it! Here are some good personalized everyday gifts, some of them are well under 50 bucks.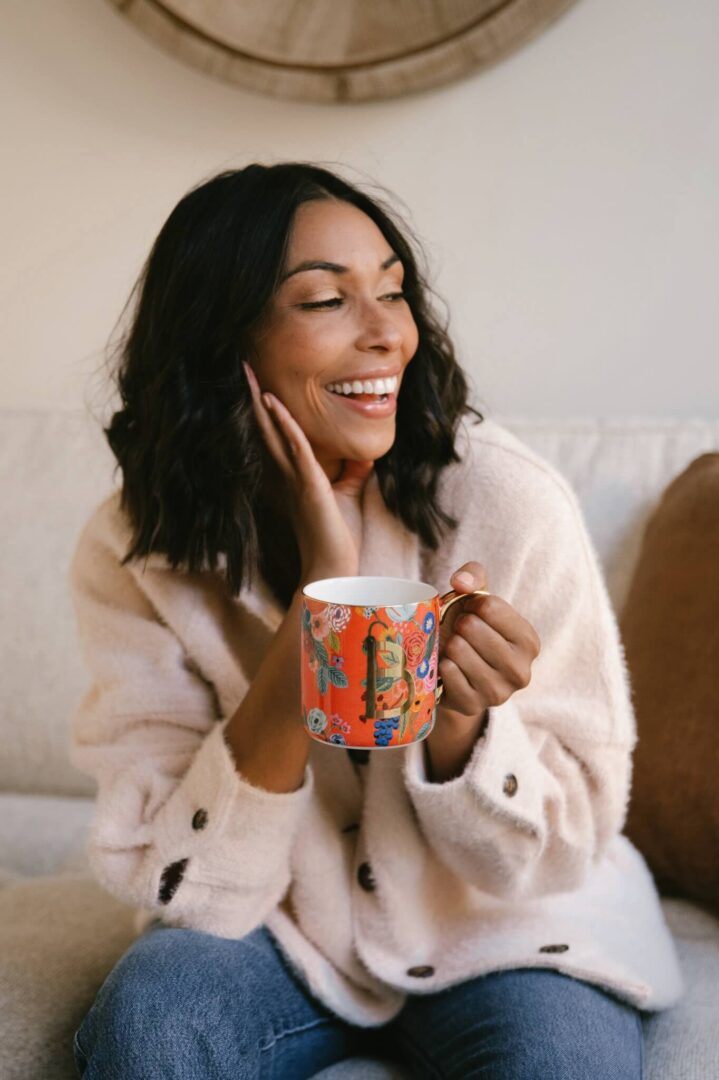 Monogram Drinkware
Drinkware is something that will always be used. Be it a cup for your coffee or an on-the-go water bottle. Most of the time these gifts are under 20 bucks yet so good.
Trendy Jewelry
The latest trend in monogram jewelry is the side way initial necklace. You can find them under 40 bucks and It's one of the necklaces I never take off. Anthropologie normally has some trendy pieces that are top-rated gift choices.
Personalized Necklace
My latest favorite is my oNecklace Vertical Bar Necklace. Each bar has one of my boys name on it, Kingsley & Julian (see photo below). Right now it's on sale for $55 but with the code EB15 you'll get an additional 15% off. This one is a no fail and you can shop it online at oNecklace, they have great gift options under 50. Shop my exact necklace HERE.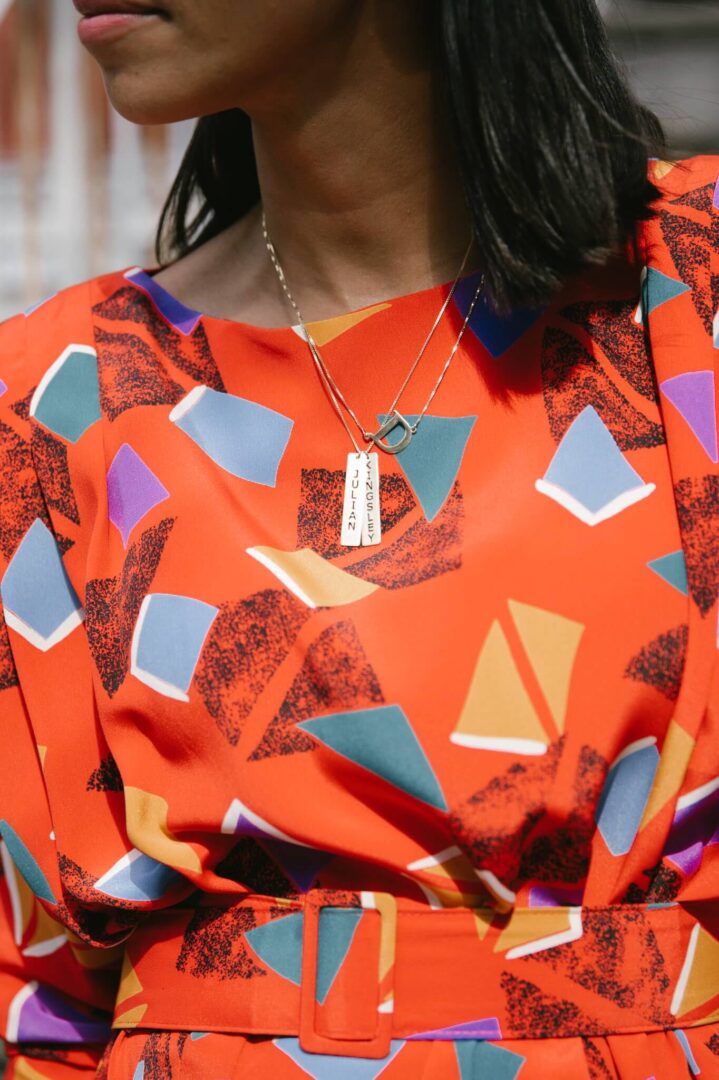 For daily style inspiration and a chance for us to connect every day, follow me on Instagram! I post on my stories daily for a look behind the blog and much more!


Shop my look
What are some good gifts under 50 that I missed?
---
DISCLOSURE| SOME OF THE LINKS ABOVE ARE AFFILIATE LINKS, MEANING AT NO ADDITIONAL COST TO YOU, I WILL EARN A COMMISSION IF YOU CLICK THROUGH AND MAKE A PURCHASE
Post Photos taken by Jonathan Paul
Download my e-book for a complete style guide to fall essentials!