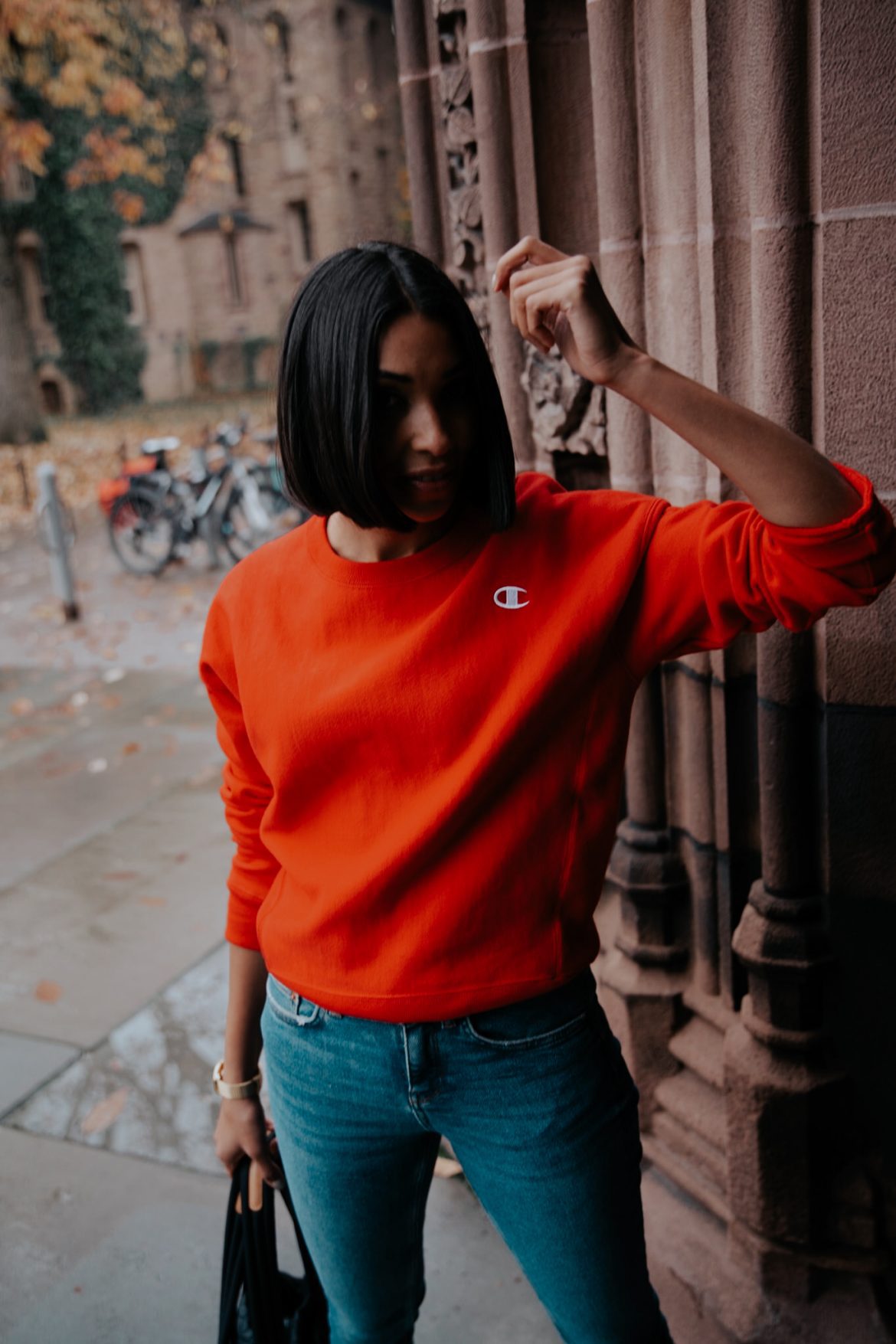 This shop has been compensated by Nordstrom and its advertiser. All opinions are mine alone.
Are you ready for the whirlwind the next few weeks are going to be? *Cries behind computer screen* What's your go-to outfit for running errands? Last year, I literally saw women walking these streets in pajamas. Yes, grown women, running their holiday errands in pajamas! I feel you ladies, but come on — that was the go-to outfit? I know how you feel– I'm living the same way. On top of our already hectic lives of kids, shopping lists, cleaning and working — now pile on the holiday errands. I understand why you'd want to live in your pajamas during this insane time of year, but if you also want to feel good about yourself — leaving your house looking like you just rolled out of bed is not the way. This holiday, I got you covered with my best go-to outfit from Nordstrom (same effort as pajamas, but way more presentable). My go-to outfit is:  a sweatshirt, skinny jeans and a pair of sneakers, and if you really want to go full on cozy, throw on a pair of athleisure joggers. This outfit has a vintage-inspired flair, which gives it a more stylish appeal so you can be comfortable and look put together with minimal effort. Nordstrom is a top shopping destinations for all things holiday — You can treat yourself to clothing, shoes or accessories and its also a great place to shop for anyone on the holiday gifting list. Another plus with shopping on Nordstrom.com is when you pick a product it will automatically style it for you! Virtual stylist? Yes, please!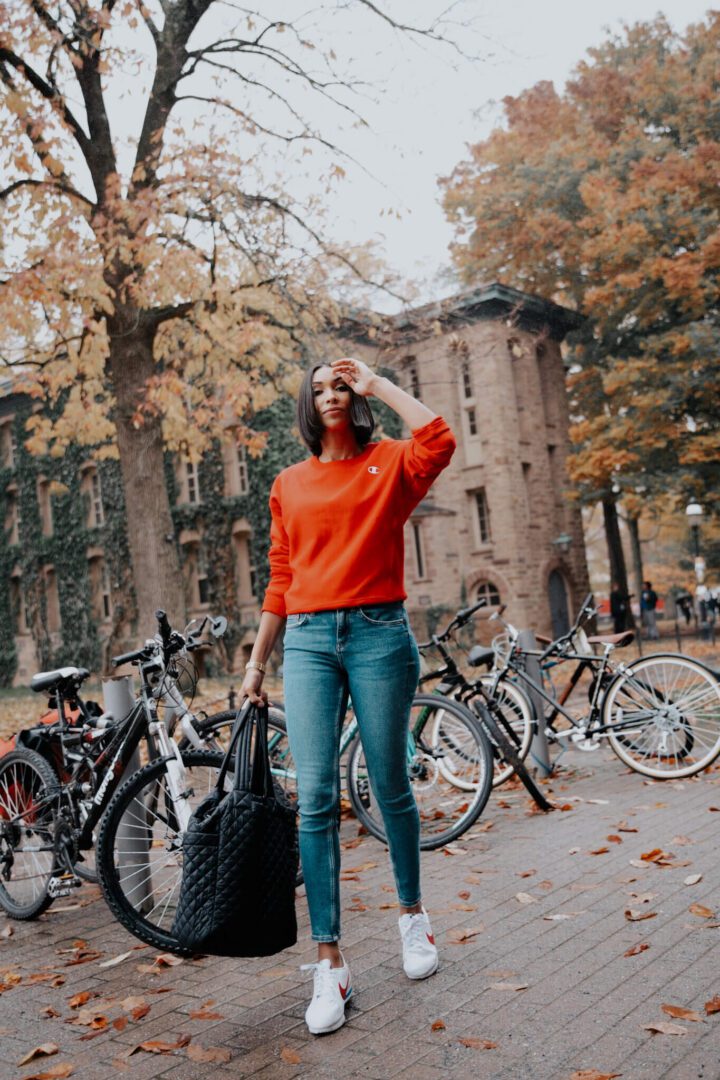 Sneakers for women at Nordstrom 


Shop my look

—LFF TOP PICK—

How are you feeling about this at a go-to outfit for holiday errands? What do you think of my Nordstrom.com picks?
---
DISCLOSURE| SOME OF THE LINKS ABOVE ARE AFFILIATE LINKS, MEANING AT NO ADDITIONAL COST TO YOU, I WILL EARN A COMMISSION IF YOU CLICK THROUGH AND MAKE A PURCHASE.
Photos by Johnathan Williams