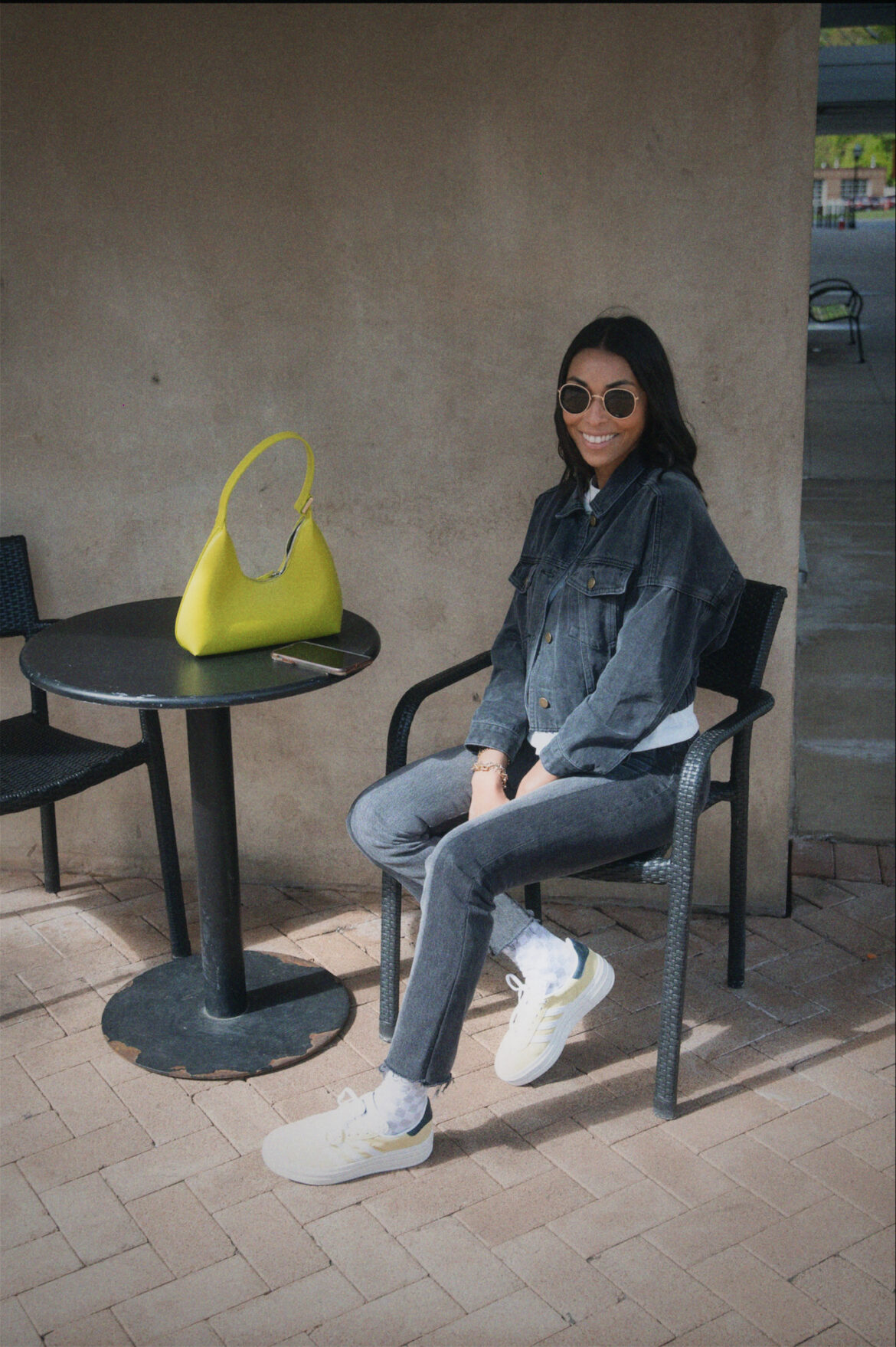 I'm someone who's in the know as far as fashion trends, I'm in the fashion/style influencer industry but I don't always feel comfortable going full-blown into a trend. I like my classics but with these little details, you can take your basic outfit and make it much cooler.
  It's all in the details
Take the outfit I'm wearing in this post, for example, it's a pair of jeans and a denim jacket, not a ground-breaking outfit but the details make all the difference, I'm rocking a pair of two-toned jeans, and my denim jacket is cropped. My otherwise standard bag is a pop of neon, these details trendify the outfit.
If paying attention to details is too much effort for you, I got you. The next easiest thing to do is get a pair of sneakers that will do the work. The original Gazelles by adidas are one of their most iconic classic sneakers. They added a platform stacked 3 layers high for a super dope spin on the classic. Take your basic outfit, a slip dress, a pair of jeans with a white tee, and throw on these bad boys, and viola — not so basic.



Shop my adidas favorites
---
DISCLOSURE| SOME OF THE LINKS ABOVE ARE AFFILIATE LINKS, MEANING AT NO ADDITIONAL COST TO YOU, I WILL EARN A COMMISSION IF YOU CLICK THROUGH AND MAKE A PURCHASE
Post Photos taken by Jonathan Williams