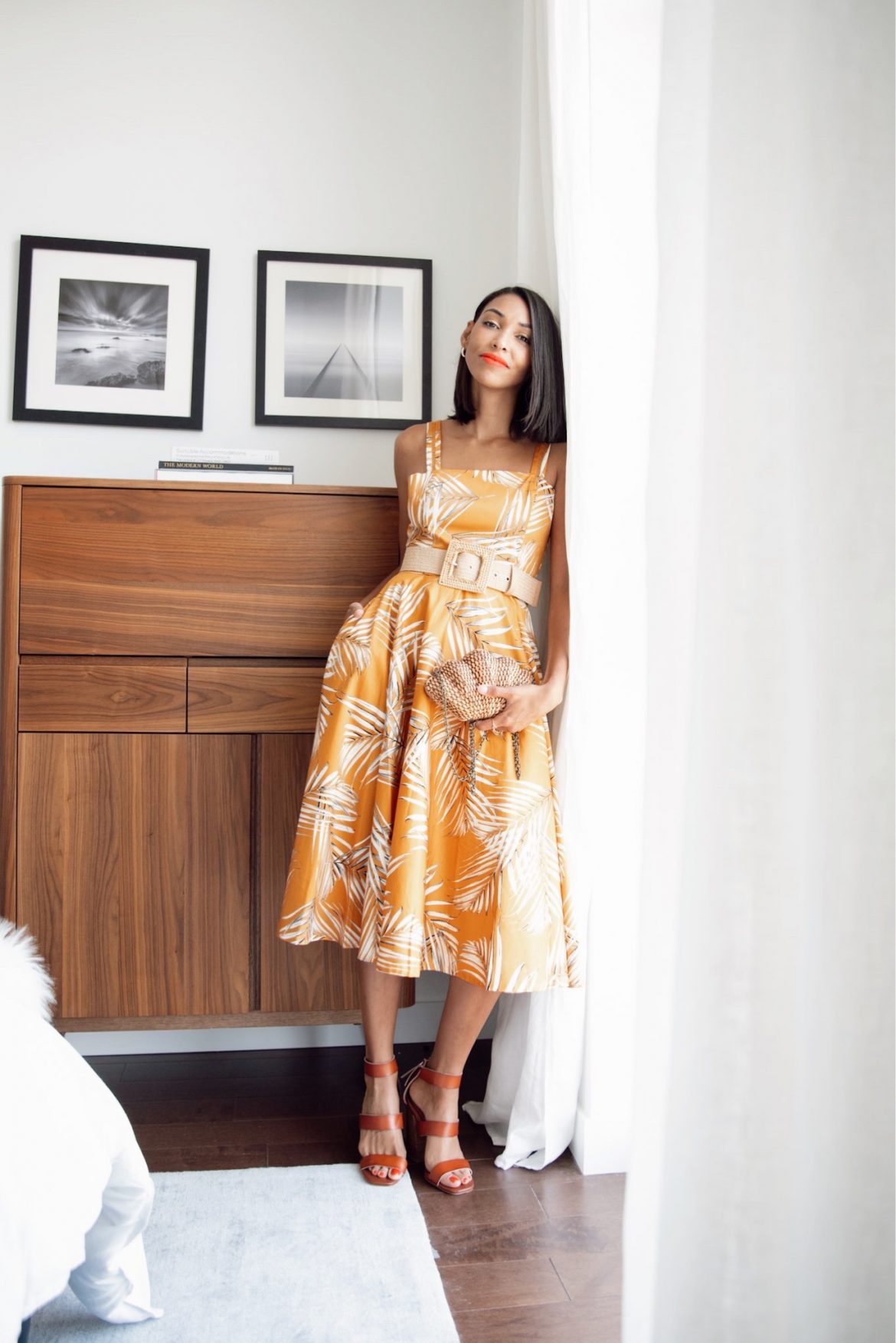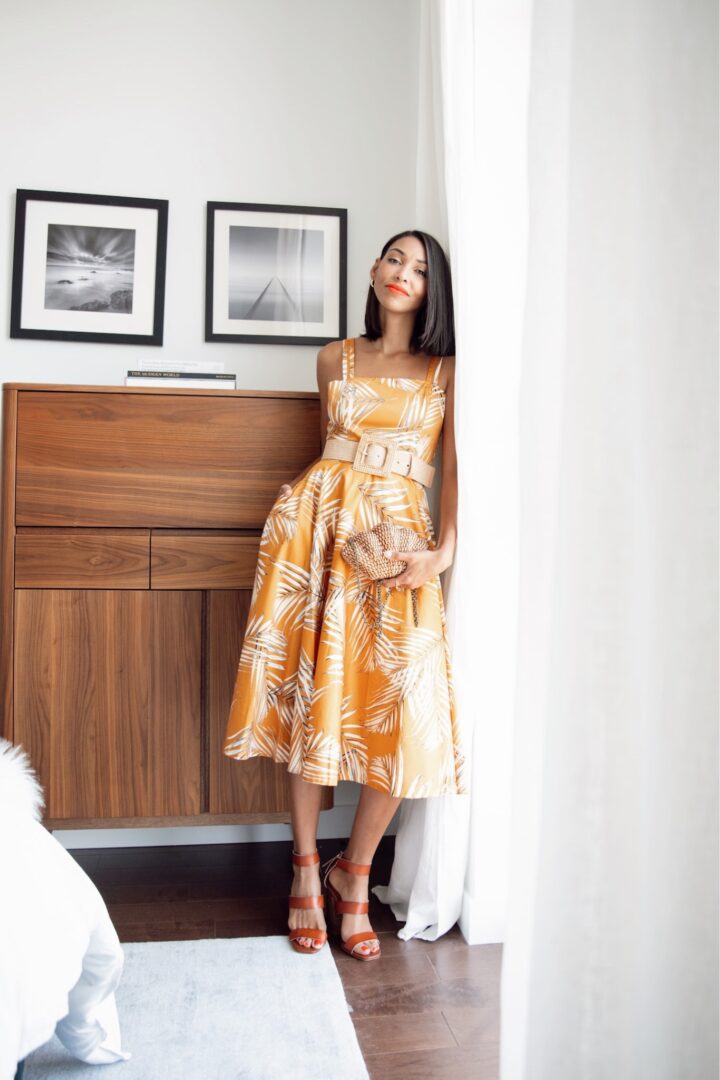 I'm Dominican, so anything tropical print feels super natural. Us Dominican don't always get the reputation that we're best dressed. Flashy? Yes. Stylish? Eh… Here's the thing with Dominicans, we love to match. My dad, for example — will wear a red shoe, red pants and a red top, monochromatic? Yes! Cool? Umm, sorry dad. This extravagant style on the island totally works. In the states though, it's a no from me. I'm all for everyone dressing how they'd like. Self-expression is important and I admire the fashion risk takers. As much as I love pattern and color I also love to look polished. There's a fine line between bold and tacky, que in the tasteful part. So, how do I marry the love of all things tropical with chic and tasteful? Welcome to (drum roll please), How to Tastefully Add Tropical Print to Your Wardrobe This Summer! Scroll below for the style tips!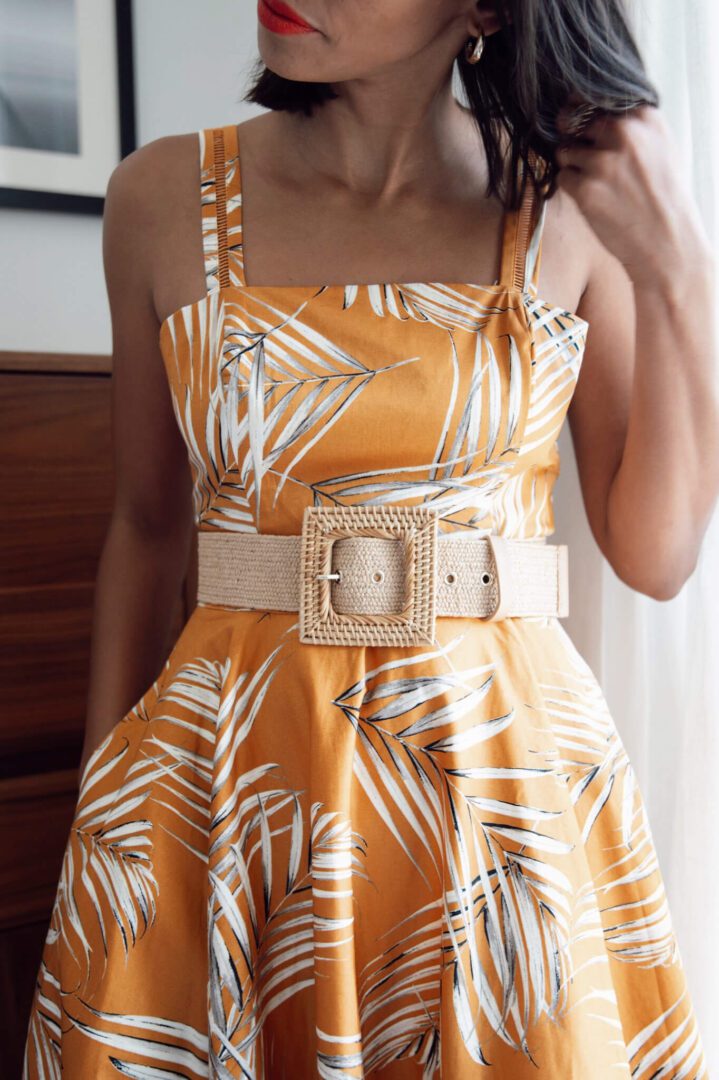 1
A tasteful silhouette is key
What do I mean by a tasteful silhouette? It means no thot attire (if you don't know what thot means go to urban dictionary). Rocking tropical print in a bodycon dress, will not look tasteful. Stick to attire that is classic, lady-like and fits appropriately.
2
Keep your top/bottom basic
If you're going to rock tropical print pants, then keep your top super basic and vice versa, easy-peasy. The images below, the models are all wearing either a tropical print top with a basic top or a basic bottom with a tropical top.
3
Neutral shoes
Your shoes should be neutral to avoid any clash of colors or styles. Neutral shoes are: Earth tone colors, white sneakers, no frills. Capeshe?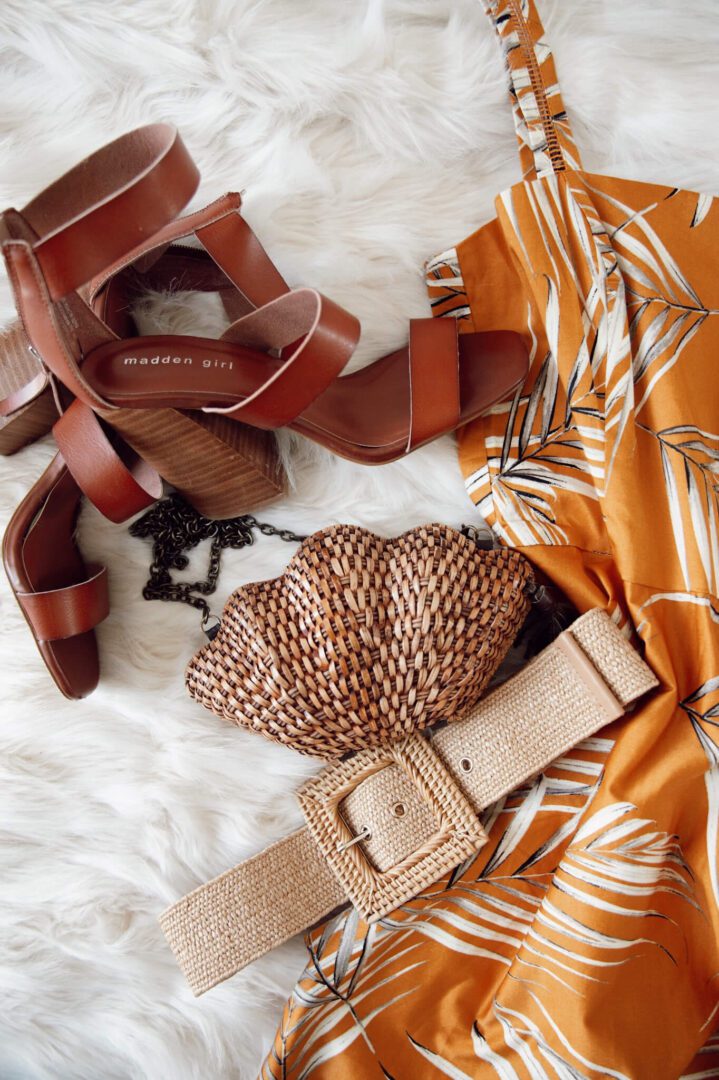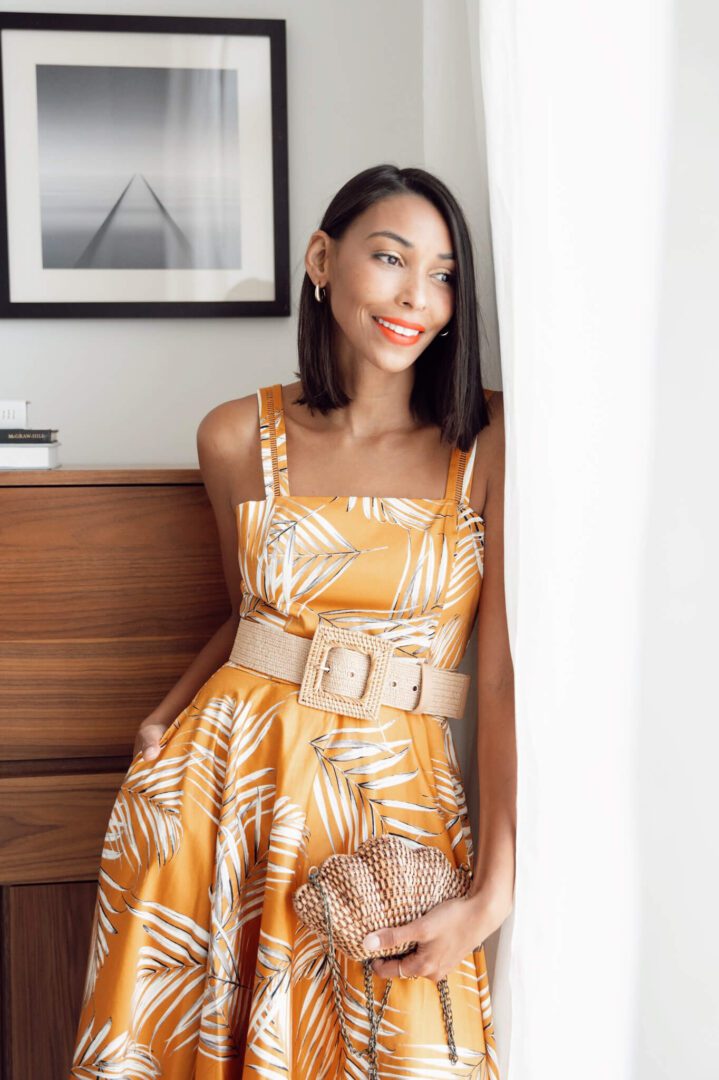 For daily style inspiration and a chance for us to connect everyday, follow me on Instagram! I post on my stories daily for a look behind the blog and much more!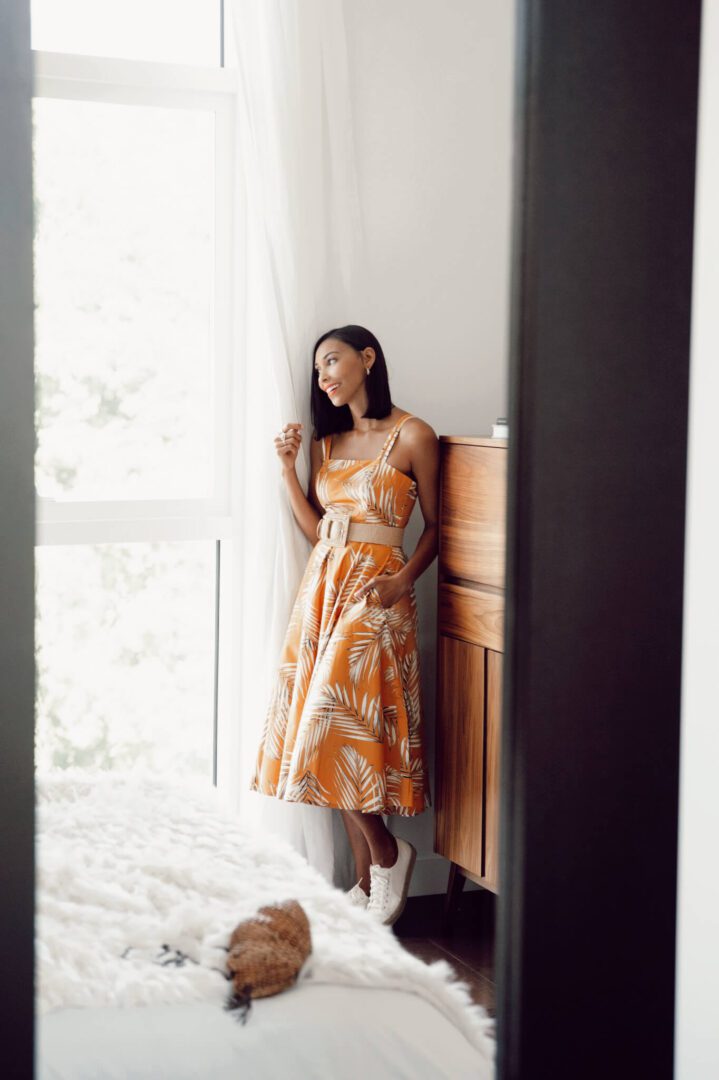 Shop my look
*I'm wearing a size 2 dress and I'm 5'5 and 125 lbs*
What do you think of these tropical print style tips? 
---
DISCLOSURE| SOME OF THE LINKS ABOVE ARE AFFILIATE LINKS, MEANING AT NO ADDITIONAL COST TO YOU, I WILL EARN A COMMISSION IF YOU CLICK THROUGH AND MAKE A PURCHASE.
Post Photos taken by Jonathan Paul
Download my e-book!