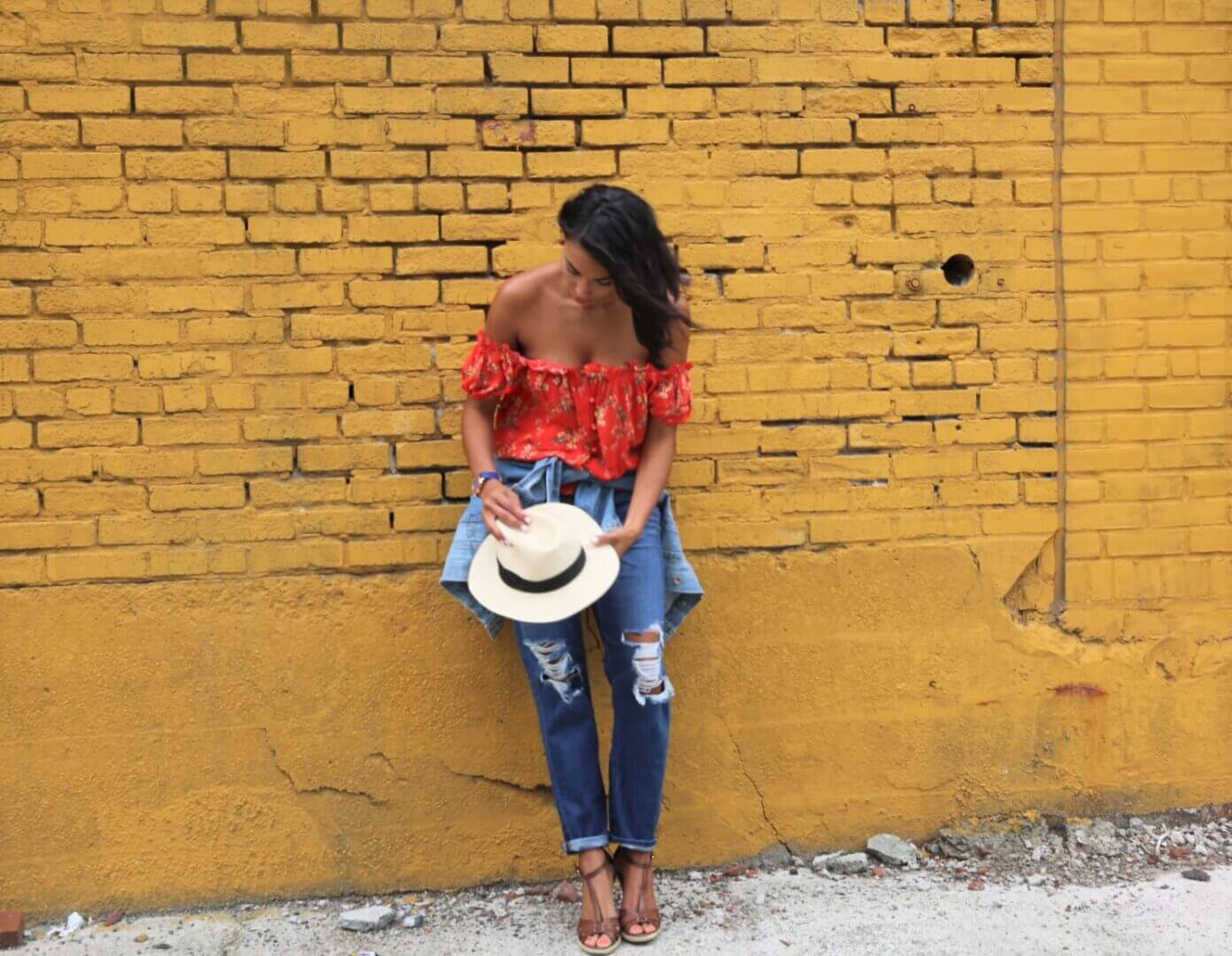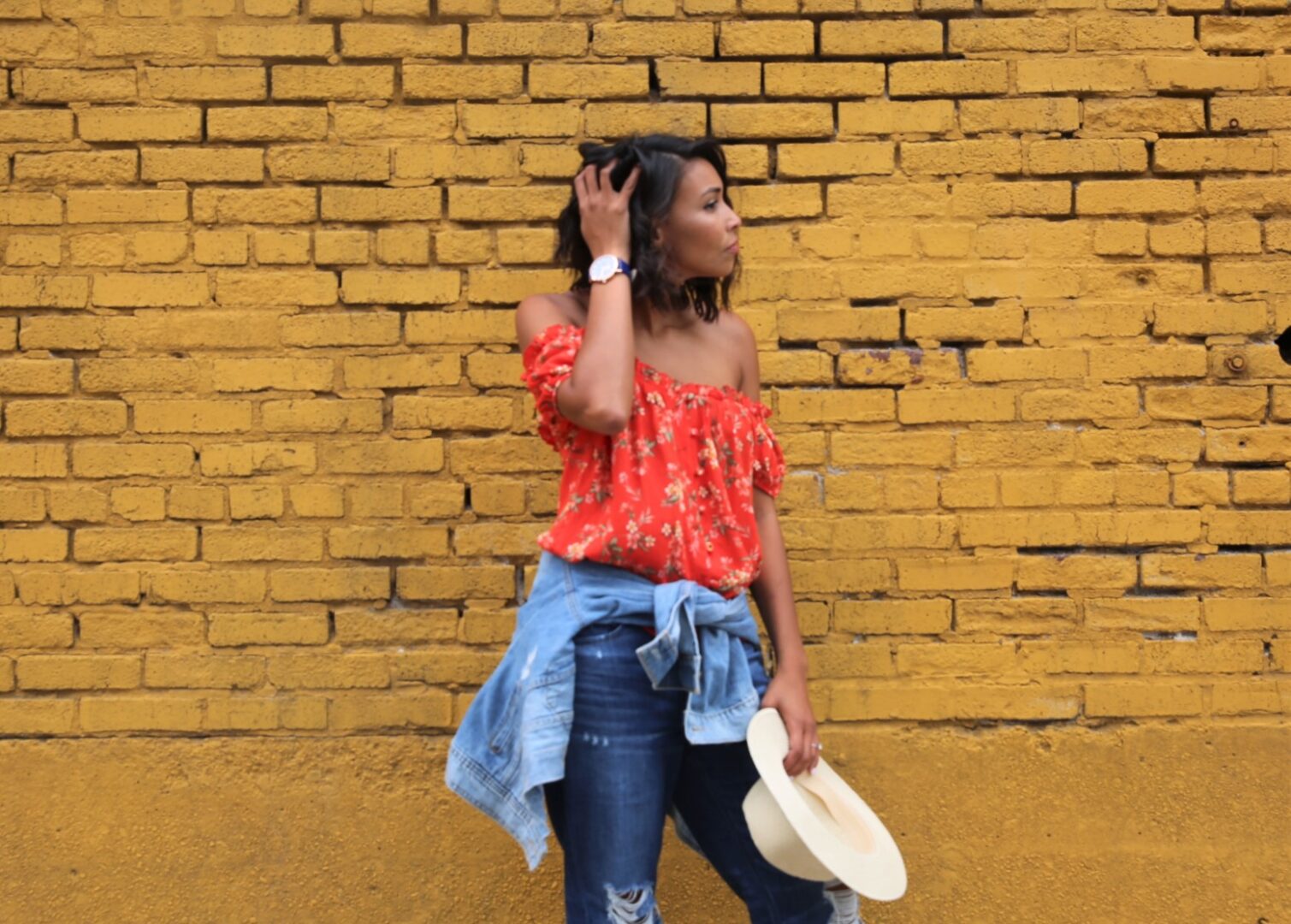 I never really have a hard time with the Summer to Fall Transition because I keep these essential pieces in my closet.
#1- The Denim Jacket – You don't have to wear it if its too hot during the day but keeping it around your waist gives you that 3rd piece element and also a layer for when it does cool down in the evening


#2- Tom Girl Jeans –  These still give you the comfort and slight bagginess of the boyfriend jean but look a little more feminine


#3- Dainty/Feminine Flowy Top- These are the best tops for Spring, Summer and Fall. They are versatile in terms of dressing them up or down and you can have a closet full of them since they are generally between $15-$40 bucks.


#4- Peep Toes- These can be wedges or pumps or flat shoes. I say peep toe because it still has a summer vibe but not totally open toe for cooler days.

Click on my top, jeans, jacket, hat or shoes to shop the look below:
[show_ms_widget id="35988404″ image_id="41847041″ width="1128″ height="1126″]
My watch was sponsored by Christian Paul- Shop it here