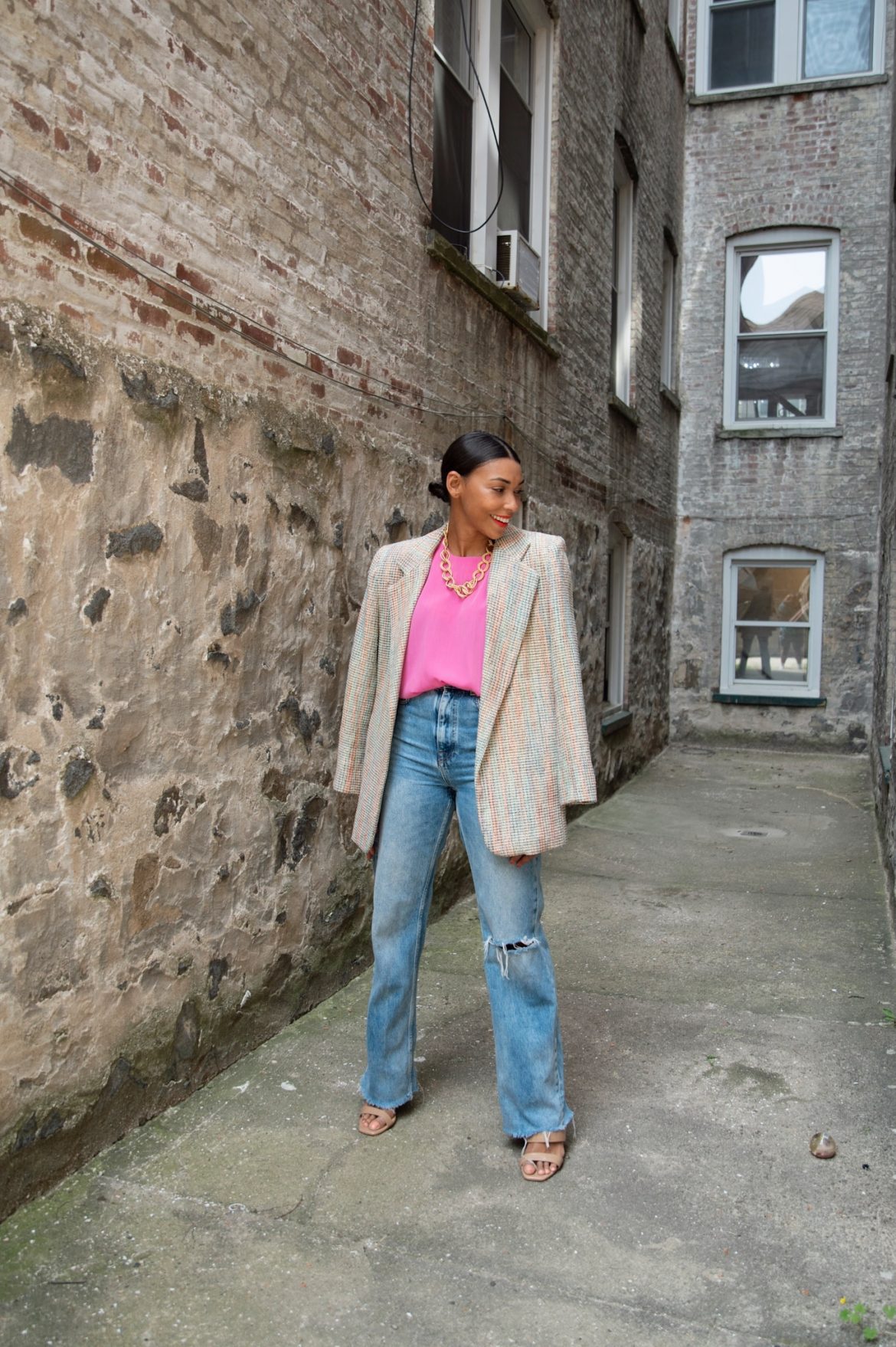 If you're feeling a little bit unstylish, don't fret, we all go through it — even me, a self-proclaimed style expert. I'm going to walk you through the pieces I've added to my wardrobe to help make your spring outfit instantly stylish. It's not that hard, go ahead and scroll below for the style tips!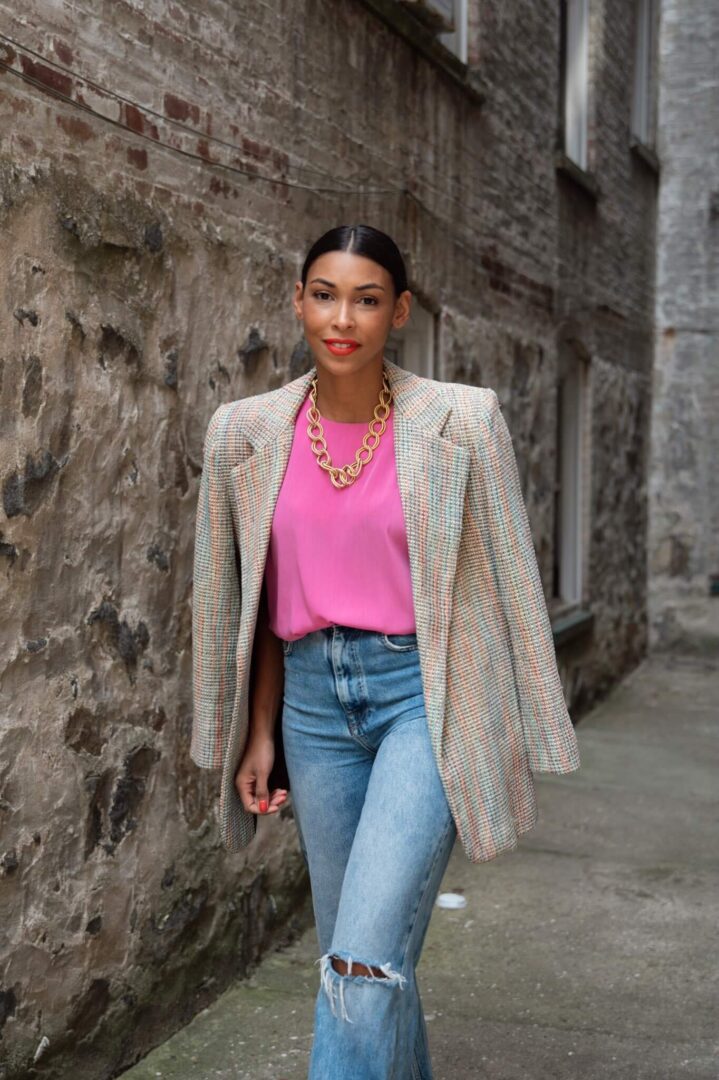 Add a Blazer
Blazers are so chic which is why I love them. They give an element of maturity but cool all at the same time.

Add statement accessories
Statement accessories are a pop of color in your bag, a chunky necklace, statement bangles, or earrings. I love statement accessories because they transform any basic outfit.

Go vintage
A sure-fire way to make any outfit instantly stylish is to go vintage. Vintage pieces are unique, edgy, and sustainable! I've been way more focused on sustainability and how I can be better for our earth, buying used vintage pieces is one route. The blazer, vintage blouse, and necklace I'm wearing in this post are the latest addition to my Vintage Shop on Etsy. There is only 1 available of each piece so shop them before they've sold! Here are more awesome vintage pieces in my shop:

For daily style inspiration and a chance for us to connect every day, follow me on Instagram! I post on my stories daily for a look behind the blog and much more!


Shop my look

Check out the best selling items in my Etsy shop

---
DISCLOSURE| SOME OF THE LINKS ABOVE ARE AFFILIATE LINKS, MEANING AT NO ADDITIONAL COST TO YOU, I WILL EARN A COMMISSION IF YOU CLICK THROUGH AND MAKE A PURCHASE
Post Photos taken by Jonathan Paul
Download my e-book for a complete style guide to summer essentials!