I love a cozy sweater in the winter. What I love even more is getting a sweater that pairs amazingly with my jeans. I recently bought this Leopard Crewneck Sweater and it looks so cute with a pair of jeans. To get a great sweater that pairs great with jeans, it's all in the details. Scroll below to check out these sweaters under $50 that look so good with a pair of jeans!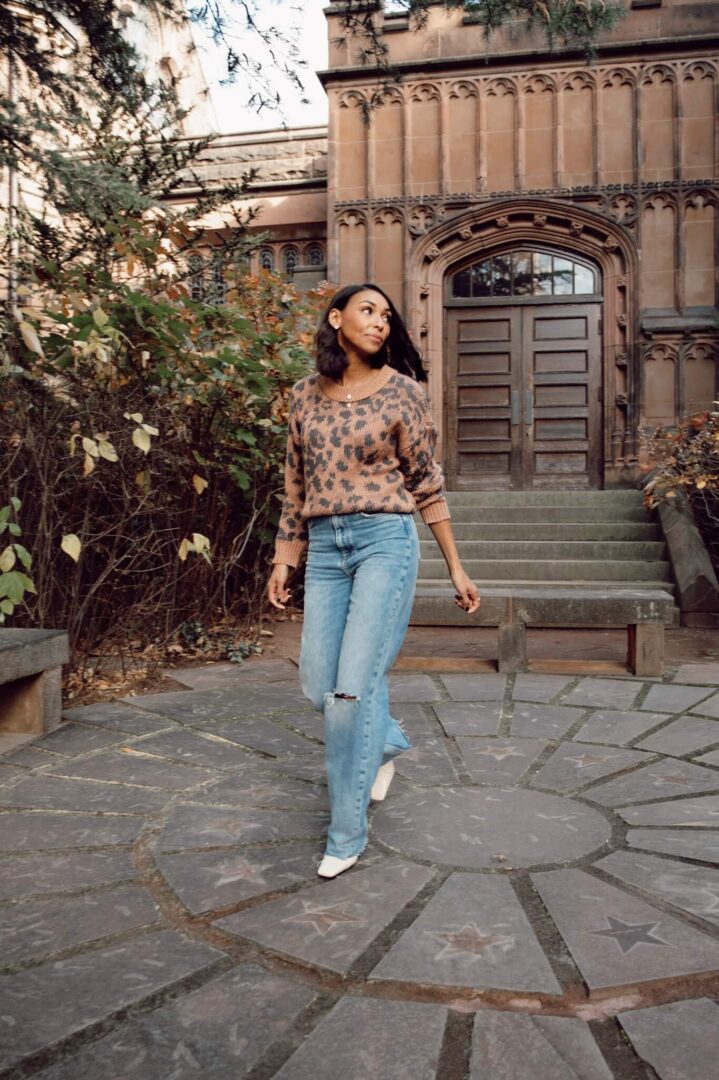 Cozy, Comfortable & stylish sweaters under $50
I've been digging AE & Aerie's sweaters. They're cozy and comfortable but also on point when it comes to being stylish. Here are my favorites that are not only making a cute and easy outfit they're easy on your pocket.
Neutral and detailed sweaters
I'm a sucker for all things neutral, natural, chic, and effortless. I love to take risks with trends but really I feel most comfortable in soft colors. What about you? A neutral color sweater with lots of detail always looks so good with a pair of jeans. Here are some of my favorite sweaters that are soft in colors but packed with details.
Clearance sweaters
These sweaters are on super-sale but still so good. Here are some sweaters that are currently on sale that I'm loving and I think you will too! A lot of these are as low as 20 bucks!
Shop my look
---
This sweatshirt is from my Etsy Shop and I'm currently offering 15% off any product in the shop sale ends 12/06 Free Mask Included with Purchases over $50! My shop is listed on Etsy as a Top shop for gifts. Buyers have bought gifts from this shop and gave it a 5-star review!
---
DISCLOSURE| SOME OF THE LINKS ABOVE ARE AFFILIATE LINKS, MEANING AT NO ADDITIONAL COST TO YOU, I WILL EARN A COMMISSION IF YOU CLICK THROUGH AND MAKE A PURCHASE.
Post Photos taken by Jonathan Paul