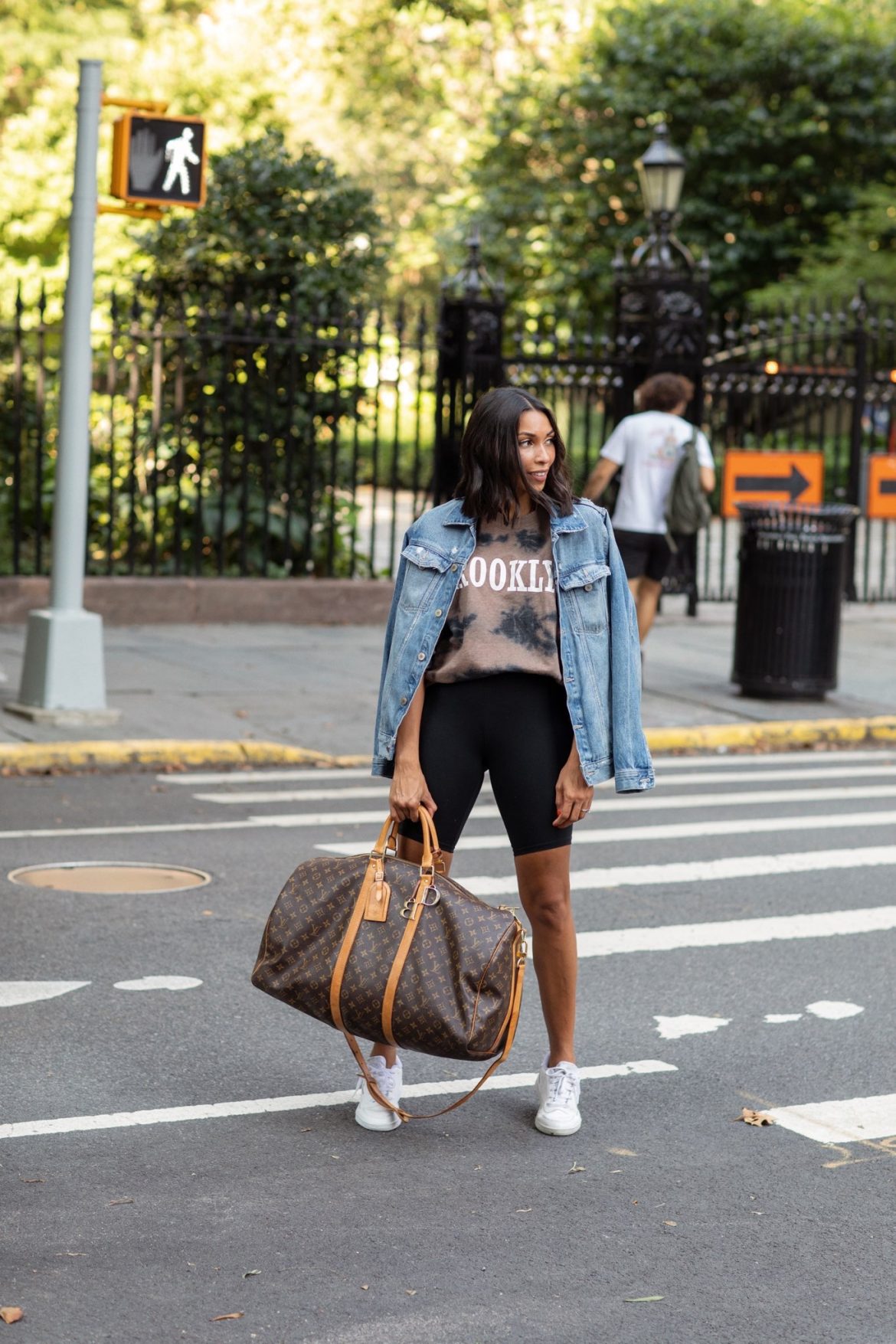 Do you have any travel plans to close out the summer? I just got back from El Salvador and wanted to share my travel outfit for inspiration on your next trip. It's super easy to make a comfortable travel outfit, but as a style blogger — I need comfort AND style. If you're interested in accomplishing both, today I'm sharing my 5 essentials for a stylish and comfortable travel outfit.  Scroll below for my travel style tips and to shop my exact look!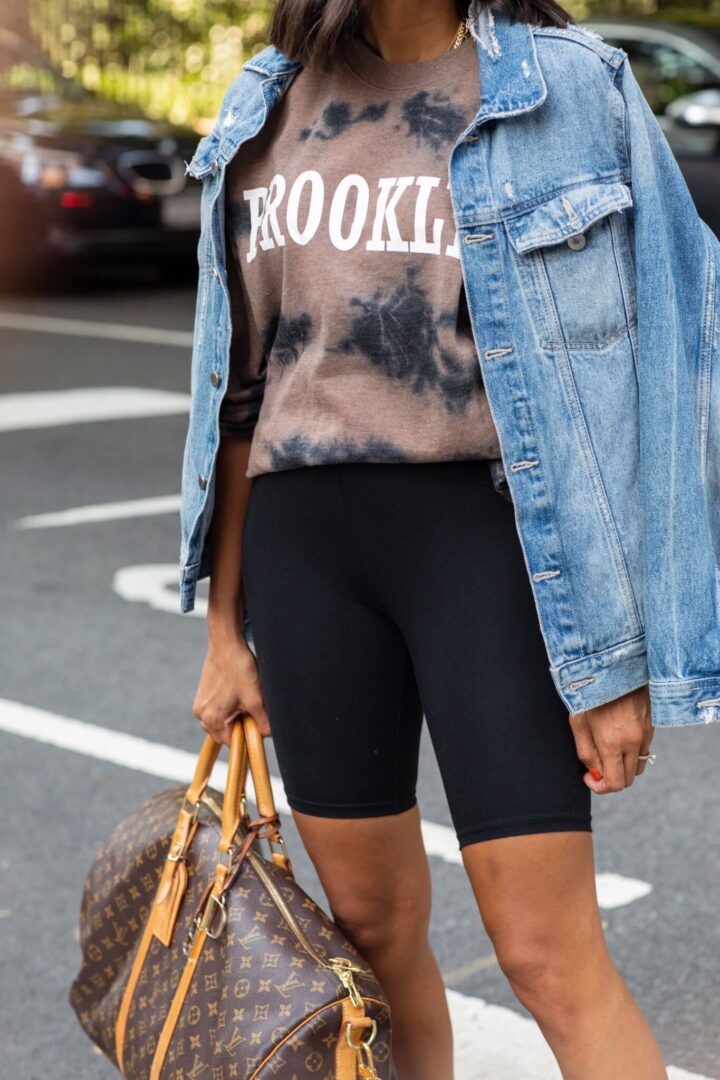 1
The graphic sweatshirt or t-shirt hits both the comfort and stylish aspects of your travel outfit. Make sure you go with nice soft fabrics to make things super cozy for your travels.

2
There's nothing more comfortable than feeling like you have no pants on, lol! Biker shorts and leggings are just the trick for comfortable travel.

3
I tend to need extra layers on the plane so a denim jacket is key. Wear it over your shoulders or tie it around your waist to add effortless style to your travel outfit.

4
I've had my LV Keepall Travel Bag for years! It's the key piece that makes my outfit stylish. This is an investment piece that's worth the splurge and great for all kinds of trips.

5
With all the walking that gets done in an airport, I always opt for sneakers for the ultimate comfort throughout my travels. Go as high fashion as you want to elevate your basics, I love these classic pair of Reebok sneakers.



Shop my look
Sweatshirt| Biker Shorts | Denim Jacket| Keepall Travel Bag | Sneakers
---
DISCLOSURE| SOME OF THE LINKS ABOVE ARE AFFILIATE LINKS, MEANING AT NO ADDITIONAL COST TO YOU, I WILL EARN A COMMISSION IF YOU CLICK THROUGH AND MAKE A PURCHASE.
Photos by Lisa Richov