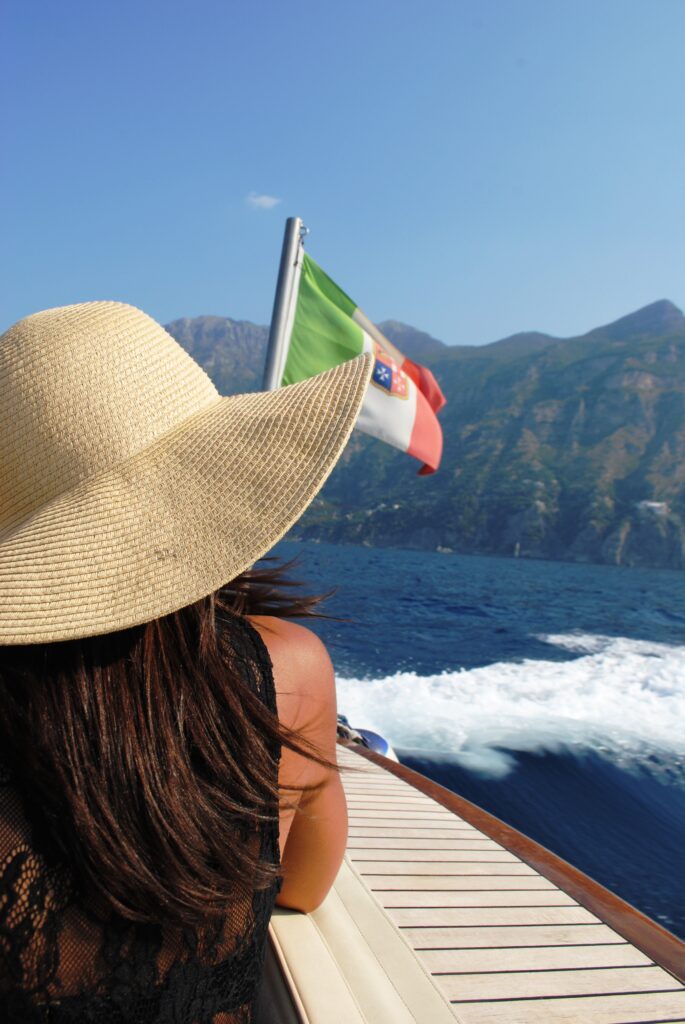 On my trip to Amalfi, I knew I couldn't visit without stopping at the island of Capri. Before visiting, I did my research on Capri the island was referred to as "magical" and even "mythical." Ancient tales claim that the island was enchanted and housed beautiful mermaids.
We took a private boat tour to Capri that left from Praino, the tour company was La Boa, they hosted an exceptional experience. For 60 Euros we had a 10 hour excursion that stopped in Capri, we experienced the entire coast by boat also made several stops to dock and swim at sea.
When we docked and stepped foot on the island the smell of fresh flowers circled the air, the colors poured right before your eyes, the larger than life rocks climbed out of the water, the sound of seagulls right above our heads, I knew this island was a slice of heaven. The high end shops, Louis Vuitton, Gucci, Giorgio Armani & Prada play a little part in the islands enchantment. I even came across a picture of Jay-Z & Beyoncé at one of the restaurant windows.  Unfortunately, I didn't see any mermaids on my visit to Capri but I definitely felt the magical energy flowing through the island.
The pictures below are of the boat ride and the amazingness that is the Island of Capri.