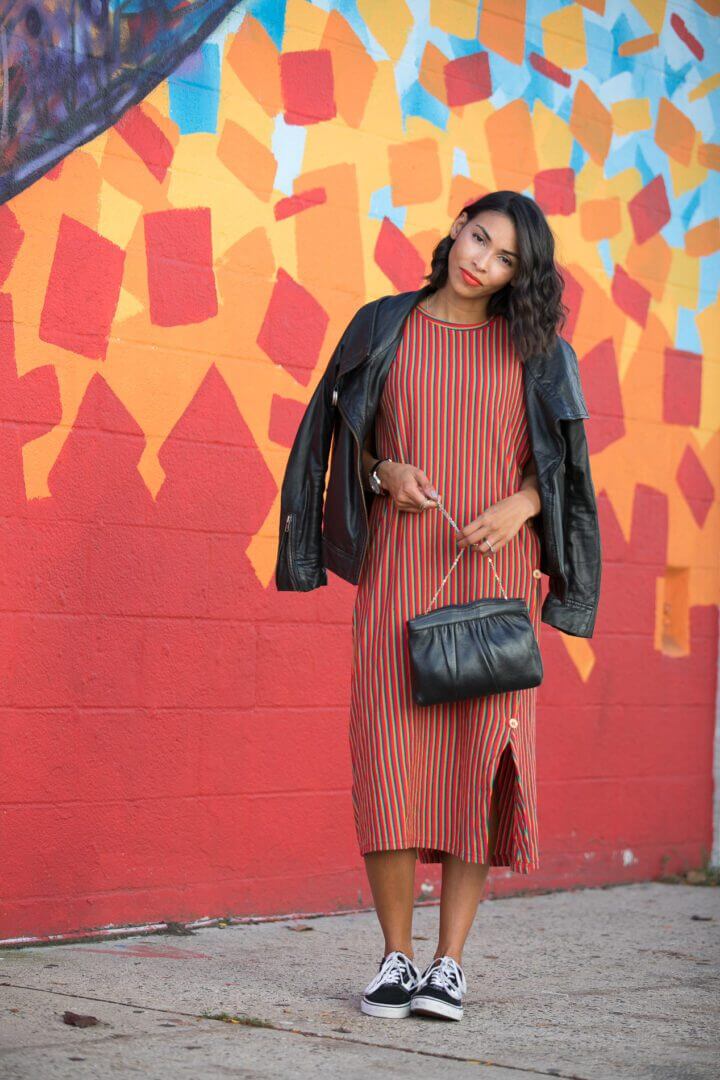 I started wearing T- shirt Dresses when I was pregnant because it was super easy to throw on when I was less mobile. It took less than 10 minutes for me to look nice and still be comfortable. 1 Year after pregnancy, I'm still applying those same quick style methods that get me out the door with little effort but also keeping on trend.
Shop The Post 

3 Style Tips For Wearing A T-Shirt Dress
1.The Fit
The T-shirt Dress is supposed to be loose and comfy so go up a size. Think of it like a sweatshirt, sweatshirts aren't meant to fit tight.
More T-Shirt Dresses 

2. Layer Up
Since the Fall is unpredictable I would layer with a jacket. Tie around your waist if the weather turns up by the afternoon.
3. Shoes
Anything goes!  Pair with pumps and meet your girls out or throw on a pair of vans to run errands. Either way, any shoe works!
Vans I love!

Photos by Thaddeus Rombauer