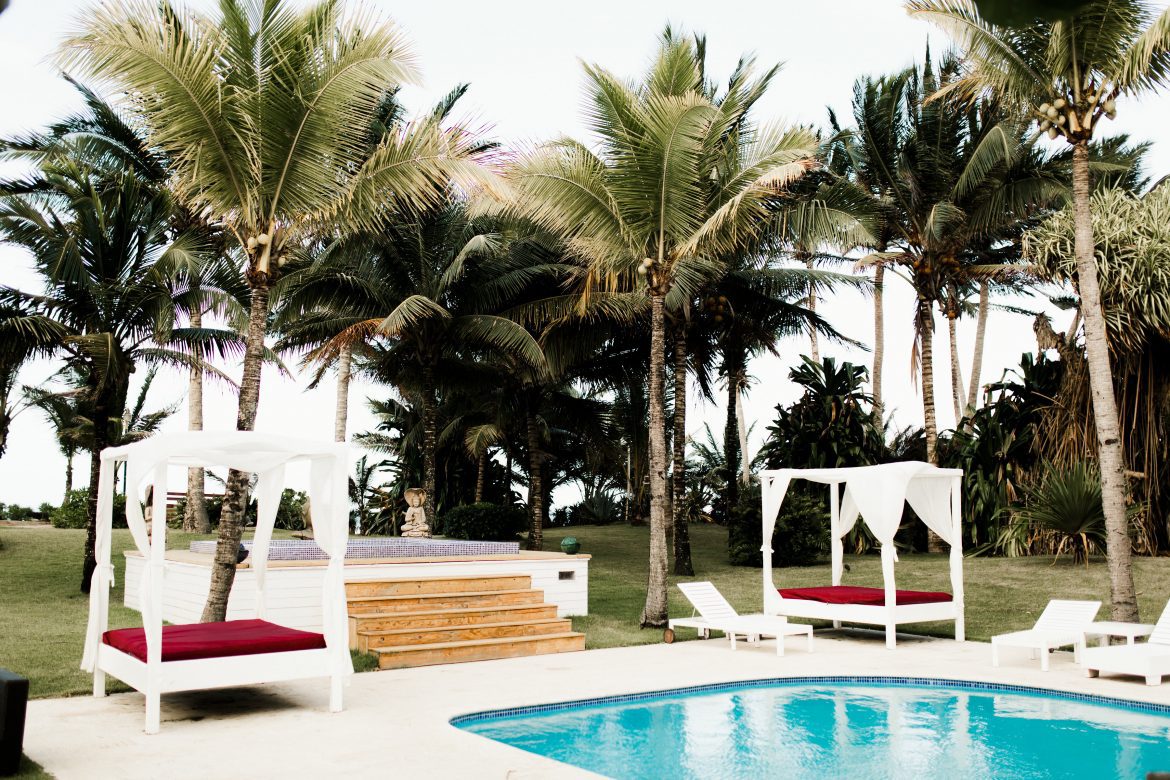 Cabarete, Dominican Republic may not be underrated for wind surfers but the beach town is not only fun on the water it's fun on land too! I've been traveling to the Dominican Republic my whole life since my parents are Dominican natives and in all the years I've just recently discovered Cabarete, an affordable beach town with all the fun vibes.
The affordable beach town provides things to do for everyone from beach lounging, adventurous water/land sports to a buzzing nightlife.
Why you should visit Cabarete
Amazing food
The Dominicans don't have some secret ingredient that makes all the food taste so good, it's pretty simple, it's all fresh. These guys are catching the fish in the AM and cooking it for you at night. The fruits are picked right in front of you and cut open, everything is organic/fresh making even the simplest of foods the tastiest.
Culturally diverse
Cabarete is filled with culture, not only the Dominican culture, there are different people from different parts of the world that have made a life in Cabarete. walk around and see the melting pot of people all around the city. It makes for a good atmosphere and also brings so many choices in places to eat.
Affordable 
The nice thing about Cabarete is the hidden gems of places to eat and stay and the best part it's affordable! I mean we hopped around numerous hotels and villas and stayed at the best suites and penthouses and didn't pay more than 200$ a night. So you can live like royalty with peasant incomes lol
Fun Filled 
Dominicans are known for a good time so the fun is expected. There are so many different activities you can do by day, water sports, ATV & horse rides through town. The night life is also fun filled with a strip of bars and restaurants along the beach. The music plays all night long, spend the nights dancing away. One negative about the night life is you will encounter women on the prowl as prostitution is legal in the Dominican Republic so don't be surprised if you and your group are approached, politely decline and keep on turning up.
Stay at a hotel
Velero's rooms are pretty standard and clean but the hotel is in the cities centers and the pool area is so chic. This was a favorite for the pool and the restaurant on the hotel grounds is so delish.
Ultravioleta Boutique Residence
One of the pricier hotels in Cabarete but so worth it. The service, security, pool, beach bar is everything. Literally zero complaints. It's perfect for couples although we had our boys with us who enjoyed morning horse rides on the beach, a dreamy location.
This hidden gem is perfect if you want to get away from the city but still be in the city. The pool and hotel is covered by lush gardens it's just beautiful. Stay in one of the penthouses so affordable but you'll feel like a Kardashian when you first walk in lol!
This is good for my eco chic, yoga peeps. It's about an 8 minute ride away from the city center but so cool. The rooms are little casitas/ cabanas and there are yoga classes at a temple right on the grounds daily.
Or stay at a villa
I only listed one Villa because it's the only villa we stayed in. its a 4 bedroom villa with a building on the same grounds that houses 10 additional bedrooms, a total of 14 bedrooms. The staff is on point with daily breakfast and meals. You get your own private beach, pool, bar we had about 25 of our friends and family stay with us and split the cost, was amazing.
Where to eat 
Definitely make a stop in at Vagamundos for Breakfast
Victor's at Veleros was great for breakfast, lunch or dinner
Bliss for a candlelit Italian dinner
Fresh Fresh Cafe for breakfast or mid day smoothie
Cafe Claro for breakfast
Here's what to pack and where to shop for great deals before your trip 
Bathing Suits 
ASOS Swim | Target  | Aerie | TJ Maxx| Forever 21
Maxi Dresses 
Forever 21| Lulus | H&M 
Skirts/ Shorts  
Abercrombie | American Eagle | Levis | Macys 
Fun Accessories
Urban outfitters | Free People | Target | Amazon 
Have you ever been to Cabarete, if so what did you think? If not, will you plan on visiting? 

DISCLOSURE| SOME OF THE LINKS ABOVE ARE AFFILIATE LINKS, MEANING AR NO ADDITIONAL COST TO YOU, I WILL EARN A COMMISSION IF YOU CLICK THROUGH AND MAKE A PURCHASE.