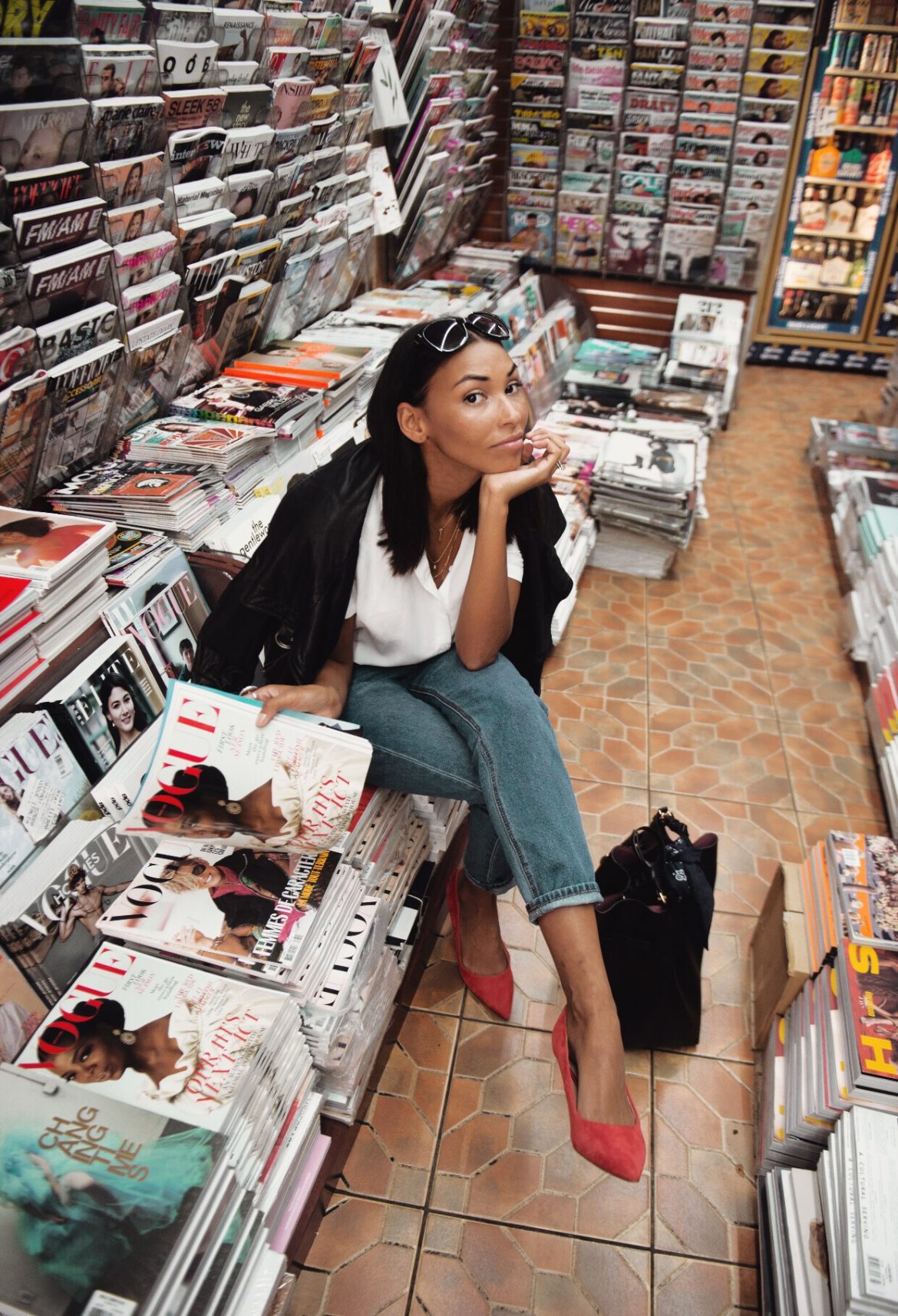 None of us are defined by one style. On my blog you'll see and read that I play around with different styles and trends my favorite (and the style I generally relate to the most) is Boho- Chic but another look I'm a huge fan of and sometimes combine the style with Boho, is American Classic.
There's just something so chic yet simple about the American Classic Style that calls to me.
What is American Classic? American Classic is comfortable, effortless, minimal, practical and timeless. It's about the wardrobe and less about the accessories.
Here are 4 key pieces to help you master American Classic
Classic Blue Jeans
You can't think American Classic without a pair of blue jeans. The style of jeans is up to you but for a real classic look stick to a real blue denim.
Button Down Collared Shirt
White is the most American Classic in terms of the button down but really any color button down works.
Classic Sunglasses
Ray-ban is infamous for a Classic frame. A classic sunglasses includes an aviator, a round/square blend black frame, wafers.
Classic Outerwear
Classic outerwear are jackets that never go out of style i.e a trench coat, a denim jacket, a leather jacket.

Other factors to keep in mind if you want to nail the American Classic look:
Shoes| 
Think of a classic shoe i.e white tennis sneaker, a loafer, a classic pump,
a pair of converse
you can spice it up with a color but keep the shoe as simple as possible
Accessories|
Keep the accessories to a minimum, incorporate your standard gold/silver/black leather watch, black leather tote, add a
bandana
to your bag to add an edgier feel
What are other essentials to mastering American Classic? Did I miss any major ones? Sound off below! PS I love when you guys leave comments, it keeps me going! Thanks in advance.

DISCLOSURE| SOME OF THE LINKS ABOVE ARE AFFILIATE LINKS, MEANING AR NO ADDITIONAL COST TO YOU, I WILL EARN A COMMISSION IF YOU CLICK THROUGH AND MAKE A PURCHASE.