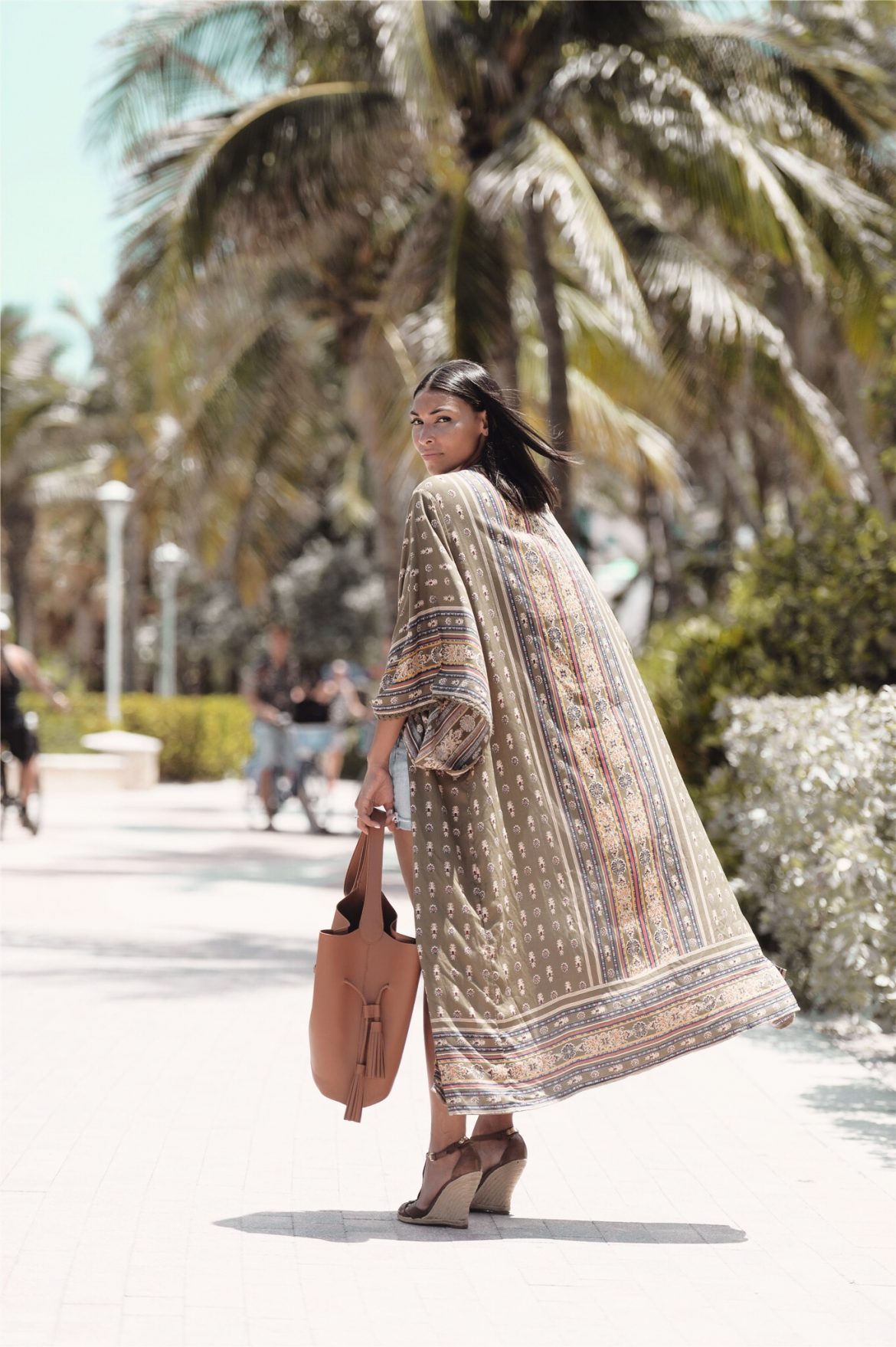 I like to dabble in different looks but I would say what feels most natural and authentic to me is Bohemian Chic. When I think back to even 10/ 15 years ago I've always worn and loved a wrist full of gold bangles and worldly prints.
What is Bohemian Chic though? In simple, Boho- Chic (in modern terms) is a wardrobe mix of earthy and flashy.
Here's 3 key pieces to help you conquer Bohemian Chic
Floor Length Duster/ Kimono
Preferably in an ethnic inspired print the duster is your layering piece, layering is a must in conquering the look.
Jewelry Inspired from India
The key to conquer Bohemian Chic is Indian inspired accessories, especially gold, this is also your flashy factor. Try a local Indian store to get the accessories at a budget friendly price. Forever 21 has some very budget friendly Boho- statement pieces you can them it out HERE 
Hobo Bag
A hobo bag has a slouchy posture and in a tan, cognac or brown in leather or suede is another way to incorporate that earthy factor into your boho-chic look.


Other factors to keep in mind if you want to nail Bohemian Chic:
Texture| Add texture to your look with embroidery, crochet, lace or fringe
What are other elements you would incorporate to nail Boho-chic? Sound off with your comments below!

DISCLOSURE| SOME OF THE LINKS ABOVE ARE AFFILIATE LINKS, MEANING AR NO ADDITIONAL COST TO YOU, I WILL EARN A COMMISSION IF YOU CLICK THROUGH AND MAKE A PURCHASE.