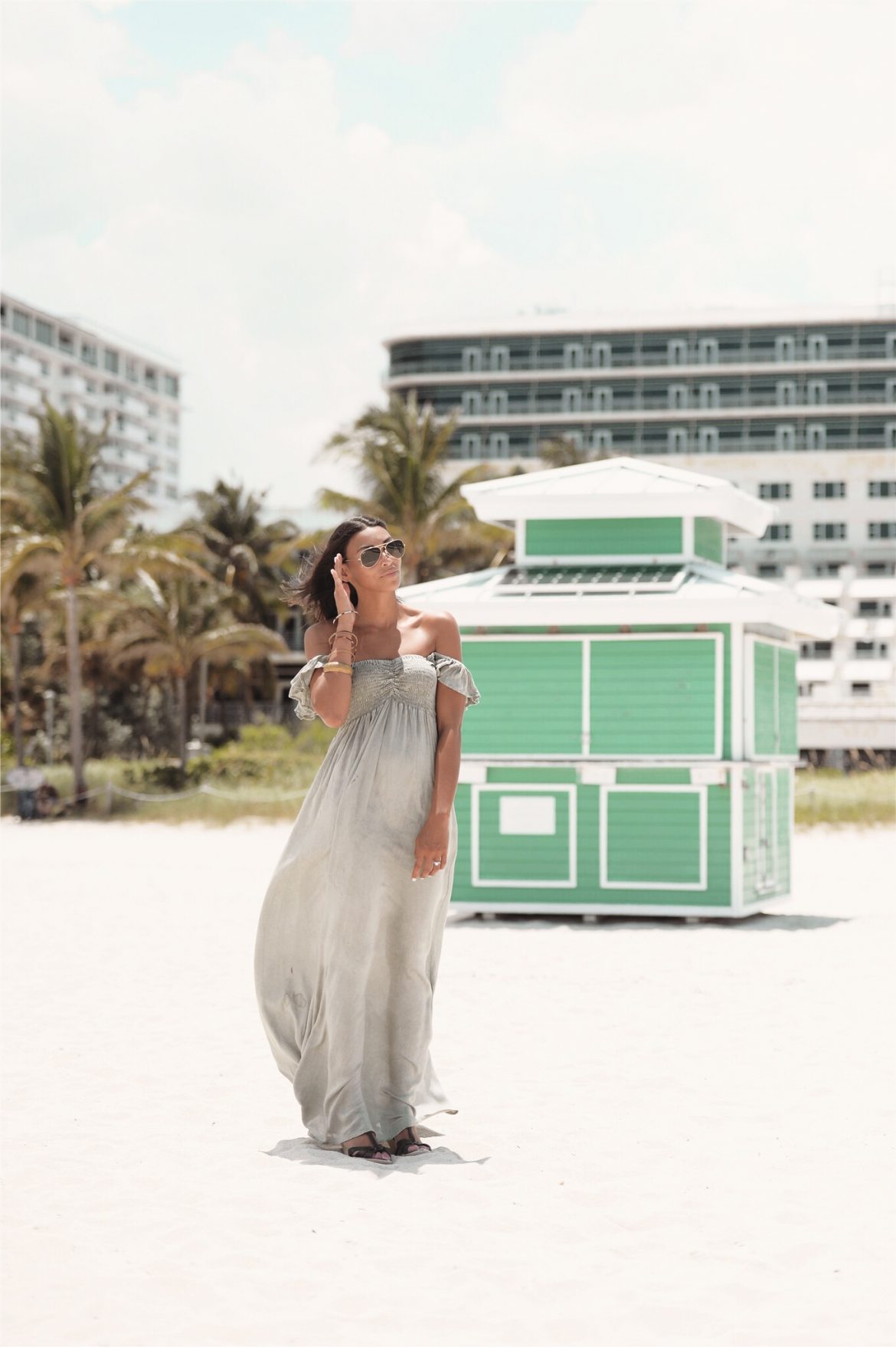 It takes me a couple of minutes to prep for an effortless and stylish day at the beach. I remember the days of over packing cover ups, after wear, multiple pairs of shoes, bag of makeup, etc. just to try and look stylish on and off the beach.
A day at the beach shouldn't look like you were swallowed and spit back out by a sand storm but you also shouldn't look like you're trying too hard. Here are some tips for an effortless yet stylish day at the beach.
What you wear to the beach you wear off the beach
There's no need to overpack multiple outfits and coverups, what you came in is what you should leave in.
Pick an outfit for the beach that also works to grab a bite or drink after, this is your effortless factor.
My go to is either a dress or high- waisted maxi skirt with your bathing suit dubbing as your crop top.
Here are some picks for a perfect beach dress
and also cute high-waisted skirts

Accessories are your best friend
Whether its a straw hat or bag, a dainty layered necklaces or an arm full of bangles, your stylish factor for a day at the beach will be your accessories

Leave the makeup bag at home
Keep your makeup as natural as possible, I've become obsessed with L'Oreal's Glotion its an overall lotion that luminizes your skin you can rub on with your fingers or bring a brush. The glotion along with lipgloss you are good to go!