My last post talked about my natural default to Bohemian Chic which is full of expected fashion combos like flowy dresses and layered necklaces or crochet tops with wide leg jeans. In this post I wanted to show you that even though you have your fall back style there's nothing wrong with mixing and matching fashion. An unexpected fashion combo you will love is the flowy dress or maxi skirt with a pair of athleisure sneakers.
Its expected to pair converse or vans with a dress but a pair of athletic sneakers and a dress is not as common, but so cute and cool.
I was recently in Miami with my husband and I had originally paired this dress with strappy flat sandals (so basic lol) but we were going to be walking around town so I decided to throw on my super comfortable pair of Yeezys (don't judge me my husband is a sneakerhead) as the day went on I did not regret the unexpected combo! I felt so girly in my dress but then the kicks made me feel edgy and not so basic.
More Cute Dresses & Sneaker Combos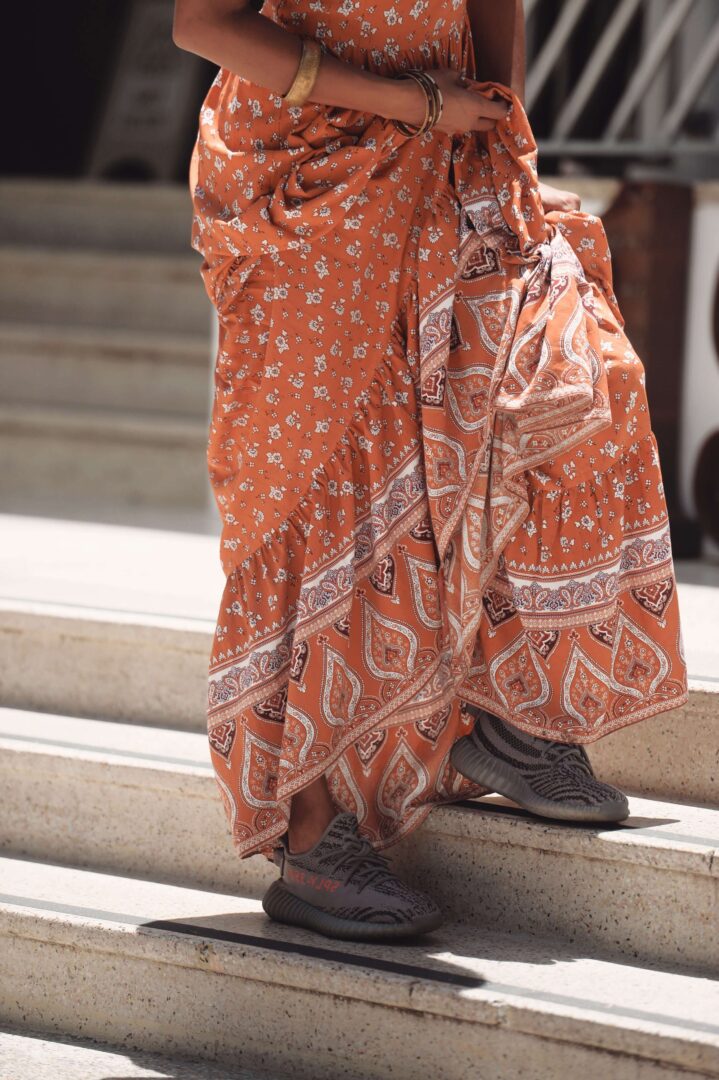 How do you guys feel about the combo? Sound off with your comments below!