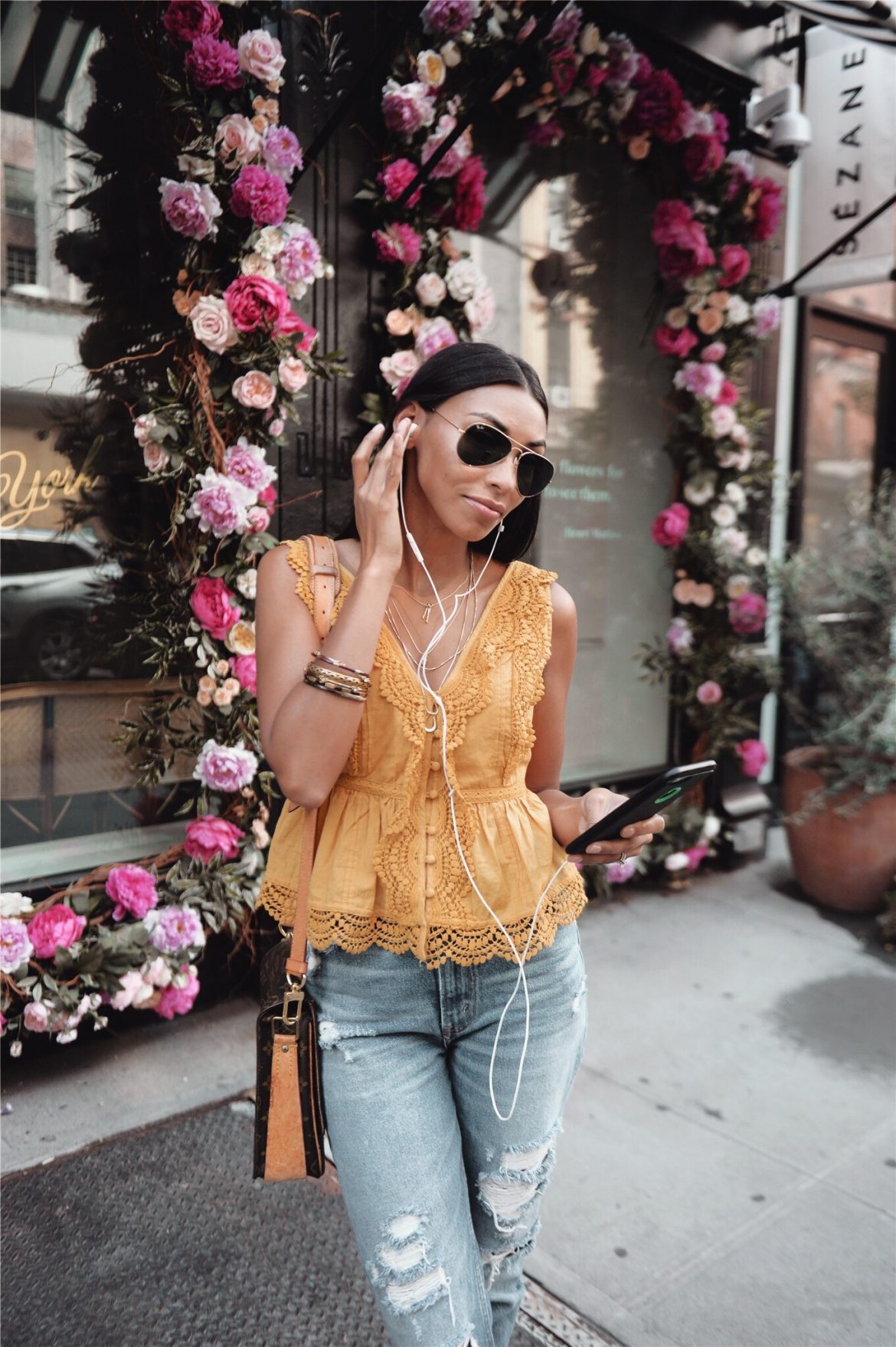 You've heard of the saying, "Happiness is not something that just happens you have to work at it everyday." The saying is beyond true.
I've witnessed really deep depressions via people I know and have also suffered from depression myself.
Depression is pretty terrible and because it's so awful I've never wanted to be in that place again.
It's been around 5 or 6 years that I haven't found myself in a depression funk and I'm truly a happy person. Don't get me wrong everyone has their bad days but for sadness or depression to totally take over, nope not in this house.
One major coping mechanism that helps me just be happy? Drum roll please… listening to music.
I know what you're thinking, "Girl, bye!" But seriously, whenever I feel any sort of negativity or like I'm headed into a bad space, I'll turn my headphones up. I'll either tune in to a Christian Music station or the total opposite, some Old School Hip Hop on Amazon Music Unlimited. You can catch me singing in my car at full throttle, dancing and really feeling the music.
I'll sing and dance during cleaning sessions at my place or while driving the kids to school. It doesn't matter where, music is part of most my routines.
Out of curiosity, I Googled music and its effects on health and there were so many scientific backings that prove music makes people better, happier and less stressed out (feel free to do the research yourself, tons of articles)
Here are some facts I found around music and health
Lowers Stress
Improves Health
Helps heal depression
Music helps you eat less
Enhances your performance during a workout
I've been using Amazon Music Unlimited to stream music and here's why you need to too!
Its cheaper than any other streaming service (for prime members) at $7.99 a month
If you own an Echo it's only $3.99
No Ads (Can I get an Amen!)
Access to over tens of millions of songs (way more than Amazon Prime Music)
And it's yours for free! Start your free trial and conquer your happiness!
What's your go to happiness coping mechanism? Leave a comment below!

DISCLOSURE| SOME OF THE LINKS ABOVE ARE AFFILIATE LINKS, MEANING AR NO ADDITIONAL COST TO YOU, I WILL EARN A COMMISSION IF YOU CLICK THROUGH AND MAKE A PURCHASE.