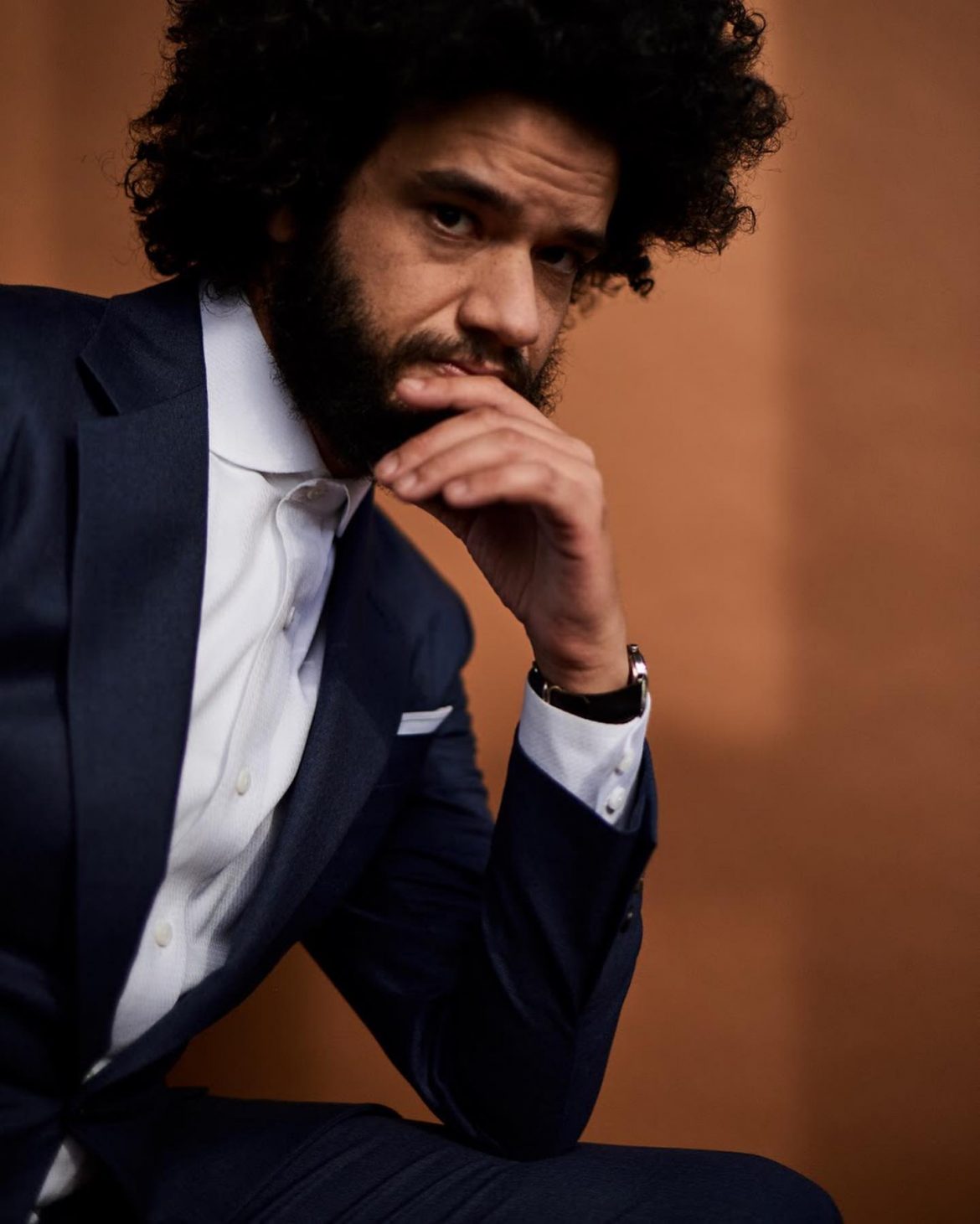 After writing my last blog post on actions we can take to make a difference within our black and brown communities, I felt inspired to keep up with the theme. Instead of giving you an entire list of black owned businesses in Jersey City, I'm going to break it out by category, in a series of posts. The second category of black owned businesses in Jersey City, one of my personal passions in life, fashion & style. I had to break this up into two parts to give each business the proper spot light. I had the opportunity to speak to every one of the owners to give you details on who they are, why they've chosen Jersey City to run their businesses and how their navigating these times. If you're looking for a way to do something to support our black community, start by getting to know these black/brown owned Fashion Boutiques in Jersey City. If you didn't get a chance to read my last blog post, "I know it's Overwhelming but Here's What We Can Do," read it here. Here are black owned businesses in Jersey City | Fashion Boutiques edition Part II, you can read Part I here.
DeCarlos Bespoke
150 Bay Street #919, Jersey City, NJ
A friend of mine pointed me to the direction of Decarlos Bespoke, a custom suit design shop and local business in Jersey City for the last 15 years. You can't help but become mesmerized by the vintage inspired photos and the in depth captions of the Decarlos Bespoke's IG page. *The featured image of this article was taken from DeCarlos Bespoke's FB page.
"Monument Avenue is one of my favorite streets in Richmond, VA. Before moving to Jersey City, I'd take long morning walks there with my Dalmatian Chili, a leash in one hand and a cigar in the other. When we got to the end of the avenue, I'd stop into one of Carytown's old consignment shops, The Hall Tree. They had the most amazing vintage pieces, and I always walked out with something, usually bow ties. I named our blue suit after Monument Avenue for the obvious reasons—its Southern heritage, historic mansions and iconic statues—but also for those long walks, where I'd often think about my future in menswear. The rest is history. Everything about my business has been a labor of love, and The Monument Avenue Suit is no different. For us, it's proof of a dream come true. " — DeCarlos
Follow DeCarlos Bespoke on: Instagram | Shop DeCarlos Here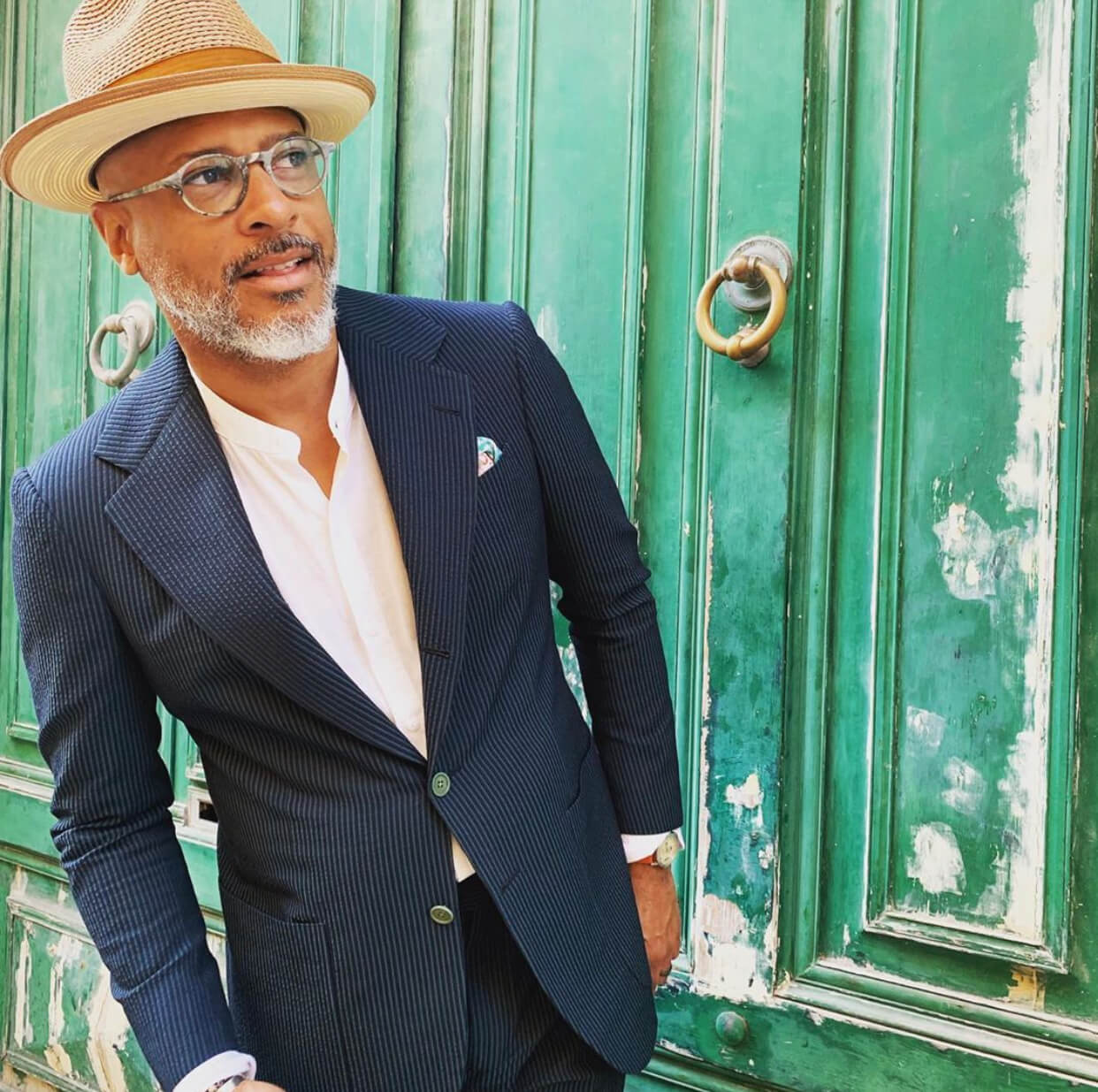 Online, Jersey City, NJ (Pop-up Shop coming soon)
I love the positive message and support that Myrtle and Flossie is providing for new and veteran moms. M&F is positioned as "post-baby" concierge, your go-to after giving birth.
Nia Reid-Allen owner/creator of Myrtle & Flossie an online retail + service 4th trimester support lifestyle brand for new and veteran mamas.
Focusing on "Beyond the Bump" they are dedicated to keeping mamas looking good and feeling great on the continued journey of motherhood via:
•fashion + apparel
•products + services
•workshops + classes
They  have two collections each season CURATED and CREATED currently in SS2020 available on our online-store/website and Etsy shop. All of their fashions, whether curated or created are ethically made and sustainably sourced "slow fashion" that is multi-wearable and nursing-friendly if needed so you get bang for your buck!
Myrtle and Flossie signature tagline on her mama merch is, "Makers of Humans" When aligned vertically, spells mom. To adapt to the times, she's created statement tees, "Good black men and boys."
"I come from a fashion background being a beauty + fashion model based in NY for over 15+ years traveling and working abroad in different markets: SOAF, LONDON, and MIAMI. I currently still model, however it's more for my brand and to display positive images of mature women and mothers at a certain you can still maintain beauty, my alias is "The Model Mommy" with @apm models.
I opened my virtual doors 7 yrs ago after the birth of my daughter (who is now 8yr) but my brand was different then and more in the developing concept stage. However in 2015, I gained my stride and realized I wanted to be a business strictly focused on the needs of moms, because mothers are the nucleus of the family, when mama is ok, everyone is ok….. we have been going strong till present day.
My current aspirations are to continue to grow Myrtle & Flossie and have a capsule pop-up of my brand in Targets around the nation. To grow and have more of a solid YouTube presence with M&F YouTube channel, growing more of my "mommy model" influence. Participating in more workshops around the country and abroad, disseminating + providing information about mom related topics such as
•postpartum depression
•embracing your mom bod
•fashion in the "4th"
•postpartum fatigue
•merging motherhood with woman hood
•black maternal health and birth
disparity
I have already participated as an expert panelist talking about these topics with different local mom organizations/groups around town
•Mommy Vent Talk Therapy @loveblisswellness
•Mamas Got Mojo
•Melinated Moms
When we moved from Brooklyn about 8yrs ago, we landed in Jersey City, and I had to try and navigate this new foreign land being newly pregnant, newly married, and recent new homeowner. So why not start a business in JC, lol! I was creating what I needed at the time and what I felt is something all women need and would need….a brand dedicated to taking care of them post-baby, especially since JC had a huge mom + baby population that rivals Park Slope Brooklyn at this point, lol!
I am navigating through Covid19 and racial unrest by staying true to the ethos of my brand, providing quality products + service, helping out where I can socially/globally, and trying my best to ride through these uncertain times." — Nia Reid Allen
Follow Myrtle & Flossie on: Instagram Shop M&F Here
Jersey City, NJ
From African fabric clothing, to accessories including anklets and leather folding hand fans — the designs are cultural, beautiful and so affordable! Aku Africa makes shopping a breeze, you can shop right on their IG by sending a DM!
"My husband and I are both from Africa, I am Cape Verdean and He is from Ghana. In 2017, I got the opportunity to visit my husband's family and country, where I fell in love with the people, culture, artistry and fashion.
The beautiful colors or hand made jewelry and clothing inspired me to share with my friends and family back home in Jersey City, where I haven't seen these types of clothing in any store. It was amazing to me to see how grateful and friendly the Ghanaian people were to do business with me, that we have even built relationships outside business.
Everyone loved everything and I got so many requests, I returned to Ghana to shop. Summer 2019, we went to several festivals including Afrobeats in Military park. With the successful and requests, I created that Aku Afrika was created with the intention to expand, Aku – Wednesday born & Afrika (mama Afrika) was the name given to me by my Ghana family.
Aku Afrika's plan for 2020, was to participate in over 15 festivals, including out of state. Due to the Covid-19 Pandemic, all have been cancelled which means no business since this is where we do our best sales. We have been expanding our social media platform in hopes of recovering, we have been receiving orders from people wanting to support black women owned business." –Jannette Gardiner
Follow & Shop Aku Afrika on: Instagram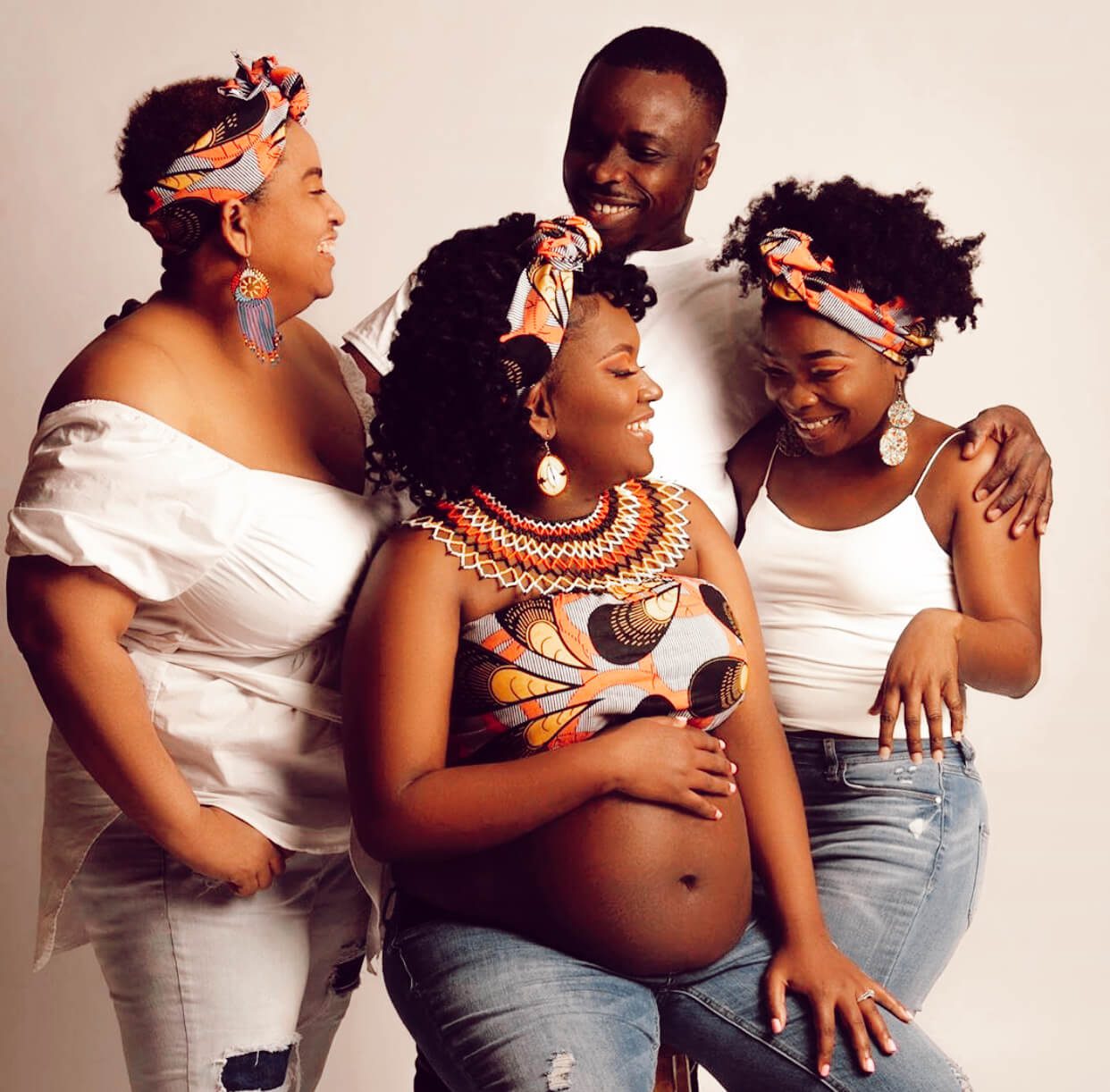 If you own or know any black owned businesses in Jersey City that should be on this list please leave a comment below or shoot me an email: [email protected]
Donate
The simplest form of bringing on change is by donating to a foundation that is doing the hard stuff. Here are some places you can donate that help bring awareness and change. Donations start as low as $5
Black Lives Matter — A movement to end violence against the black community
George Floyd Memorial Fund — Official GoFundMe made my George Floyd's brother
Color of Change — Help them fight to end the war on Black people in our country
Campaign Zer0 — Funds donated to Campaign Zero support the analysis of policing practices across the country, research to identify effective solutions to end police violence, technical assistance to organizers leading police accountability campaigns and the development of model legislation and advocacy to end police violence nationwide.
NAACP — Black and Brown communities have been the targets of racist police practices for decades. Donate to help bring federal, state, and local reform.
---
Featured Photo by DeCarlos Bespoke 
Post photos taken from socials of DeCarlos Bespoke,  Myrtle & Flossie, Aku Africa