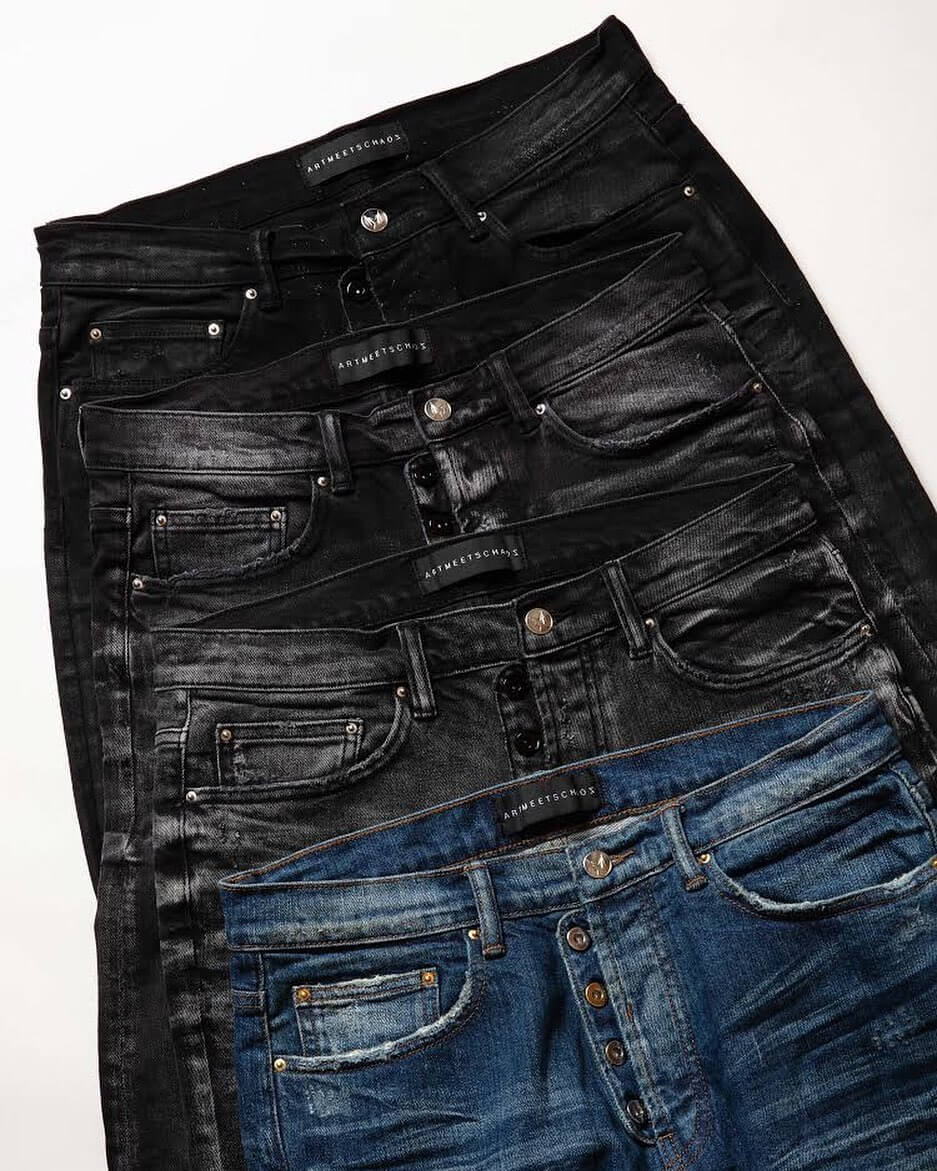 After writing my last blog post on actions we can take to make a difference within our black and brown communities, I felt inspired to keep up with the theme. Instead of giving you an entire list of black owned businesses in Jersey City, I'm going to break it out by category, in a series of posts. The second category of black owned businesses in Jersey City, one of my personal passions in life, fashion & style. I had the opportunity to speak to every one of the owners to give you details on who they are, why they've chosen Jersey City to run thier businesses and how their navigating these times. If you're looking for a way to do something to support our black community, start by getting to know these black/brown owned Fashion Boutiques in Jersey City. If you didn't get a chance to read my last blog post, "I know it's Overwhelming but Here's What We Can Do," read it here. Here are black owned businesses in Jersey City | Fashion Boutiques edition. Please note, I've received an abundance of wonderful black owned business in Jersey City, for the Fashion Boutiques edition, I'll be sharing a part II.
Online Fashion Boutique, CEO is from Jersey City, NJ
I had the pleasure to message with Jahayra, CEO of Art Meets Chaos. Art Meets Chaos offers amazing custom denim designs, with crazy attention to detail, from the buttons to the intricacies of the back pockets, their denim is truly a work of art. Custom illustrated jeans are also an option. The illustration are hand drawn by the creative director and founder, Donwan Harrell. *The featured image of this article was taken from Art Meets Chaos FB page. 
"We are a black owned company. I'm an Afro — Latina from Puerto Rico and my husband is black, born and raised in the south (North Carolina and Virginia). My husband, Donwan Harrell, is a denim designer and has built 2 successful companies prior, but we were minority shareholders. We decided to launch a brand and own 100% of our company 2 years ago. Only employees are my husband, myself and our two sons… I'm officially the CEO our our company! I say that with a lot of pride! We are wholesalers and sell to stores across the nation. When we were minority owners in other companies, our product were stores all over the world: Bergdorf, Lane Crawford in Hong Kong, etc. Now, it's tougher to get our foot in the door! We wanted to be owners of our own company and ideas and it's been a hard climb! But we will not give up! " — Jahayra Harrell
Follow Art Meet Chaos on their socials: Instagram | Facebook Shop AMC Here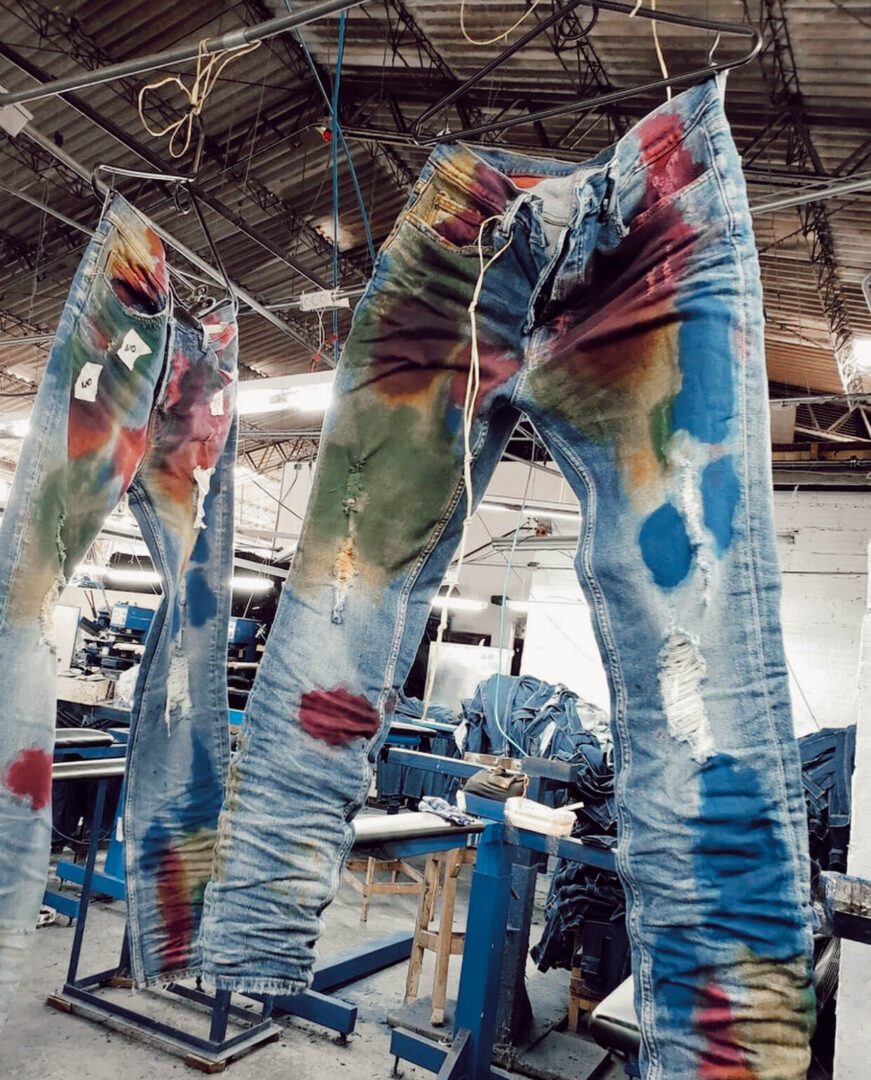 225 A Monticello Avenue, Jersey City, NJ (McGinley Square Area)
I heard about Last Place Winners through my husband who has become friends with the founder of the clothing store, Kip Smith. I'm a huge fan of his message, especially advocating for women — with his popular and sold out style, Respect Women Worldwide. My husband and Kingsley have rocked their Respect Women Worldwide Hoodies often and proudly.
"I started working on Last Place Winners 2 1/2 years ago, after having the idea for 10 years, and recently opened our brick and mortar in February. We plan on growing the culture around the store, highlighting the midtown area, and continuing to drop new designs. I picked this location to open my business because I was born and raised in a ten street radius of the store. We've had success mainly because of the popularity of our Respect Women Worldwide design and our ability to adapt. I run LPW solely, making it easier to adjust game plans and move forward with new ideas. I have an amazing staff and we're open to working with the youth and give them the platform I always sought out in my community. " — Kip Smith
Follow Last Place Winners on their socials: Instagram | Shop LPW Here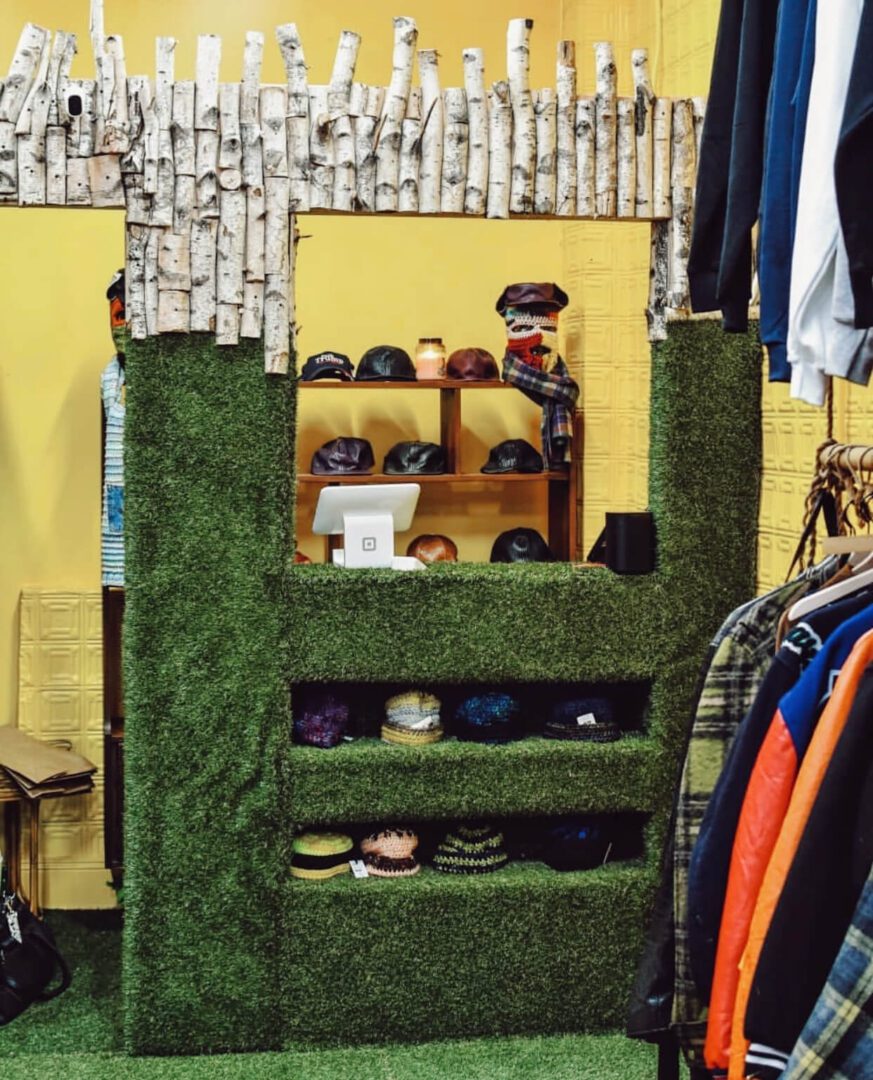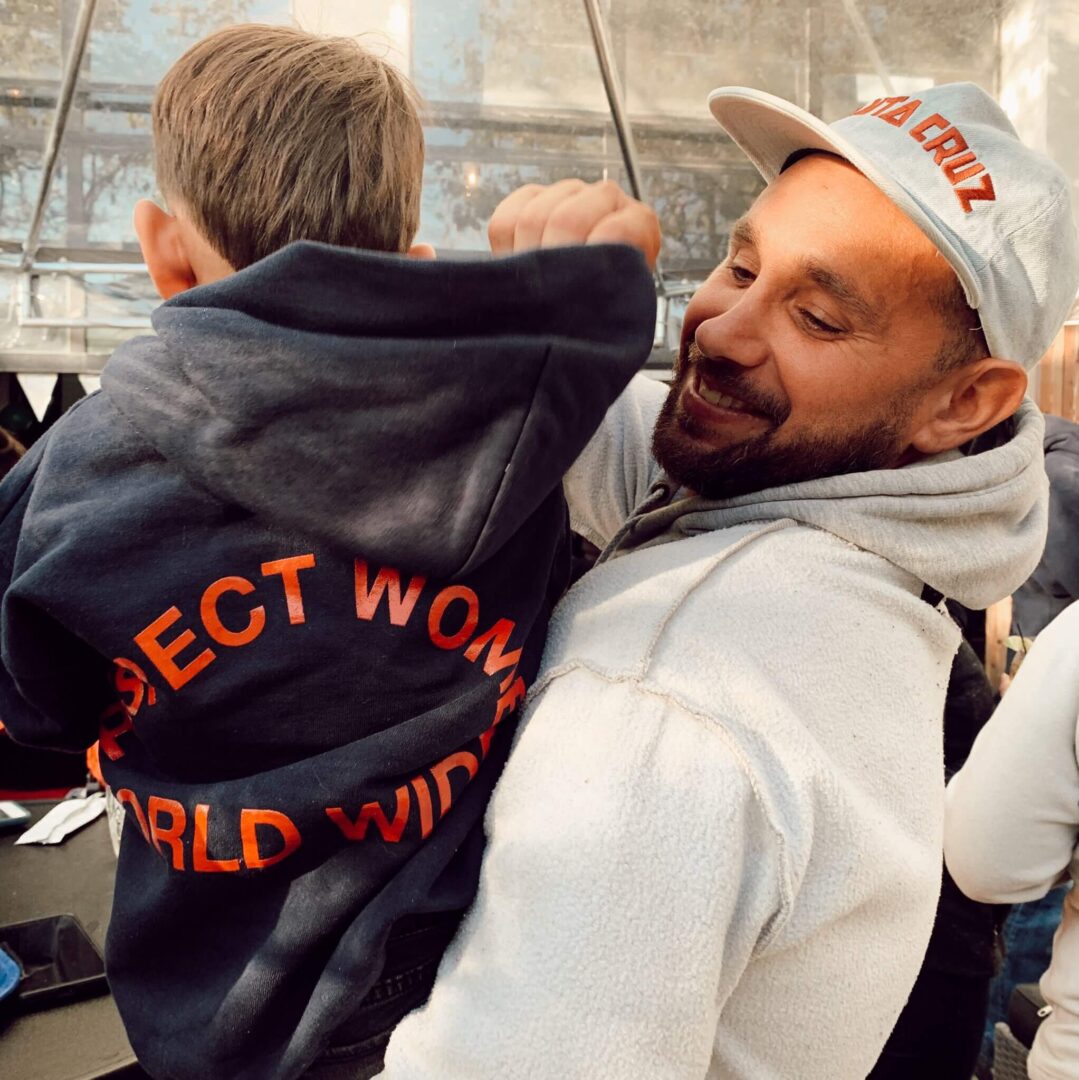 203 Harrison Avenue, Jersey City, NJ (Appointment Only)
Hill and Velez was sent to me by a friend and I instantly followed and checked out the brand. They customize denim & military jackets, home goods and novelty imports. Their home products have been featured in Essence Magazine and their jackets are fire! Their online store is coming soon, but in the meantime follow or shop via Instagram!
Company Bio:
Since 2013 Ron Upperman and Desiree Godsell have been diligently producing vibrant handmade creations that are both tantalizing and unflinching in their aesthetic. These two artist (visual designer and professional dancer, respectively) discovered a share passion for working with raw materials and decided to let their individual creative flair wrestle amongst the stars, only to birth a production duo that has become known to their patrons across the globe as HILL & VELEZ HOMEGOODS and OUTFITTERS. As a design tandem, they are poised to shift the standard of curation, whether it is within the home or draped across the shoulders of the fashionably astute.
Whether you find their lush tapestries and enchanting decorative accoutrement appealing to the eyes or the functional flair of their custom-sewn denim pieces an essential addition to your wardrobe, Hill & Velez spare nothing in lieu of their inspired creations. Their extensive travels abroad, coupled with their individual multicultural backgrounds have given life to the Hill & Velez brand, ultimately making their production home Jersey City, nj where the sparks of creation fly in everything they produce, from repurposing the reinvention. This brand is infused with a love for the piquant and the avant-garde – a seemingly natural artistic extension of the lives behind the name. This is Hill & Velez Home Goods and Outfitters; where things aren't just made with love, they are made with life.
"These crazy times have thrown an audible in our plans of having traveling pop-up shops & invite only shopping parties, but for the future product wise… we are adding clothing and accessories to our line using local domestic manufacturers. We are adding more handmade artwork designed and created by us. We are also building and (re)upholstering small furniture pieces perfect for city living. I've been a long time resident of Jersey City… moving here 20 years ago in 1999. I've always love this city… the people that decide to live here… the artist that share their work here… the chefs the cook here… everything! So creating here only makes sense. Covid 19 really has brought us as a couple and company closer and more focused on what we are doing. My wife (Desiree Godsell) is an international choreographer and dance teach as well as my creative partner in H&V." — Ron Upperman
Follow Hill and Velez on their socials: Instagram | Facebook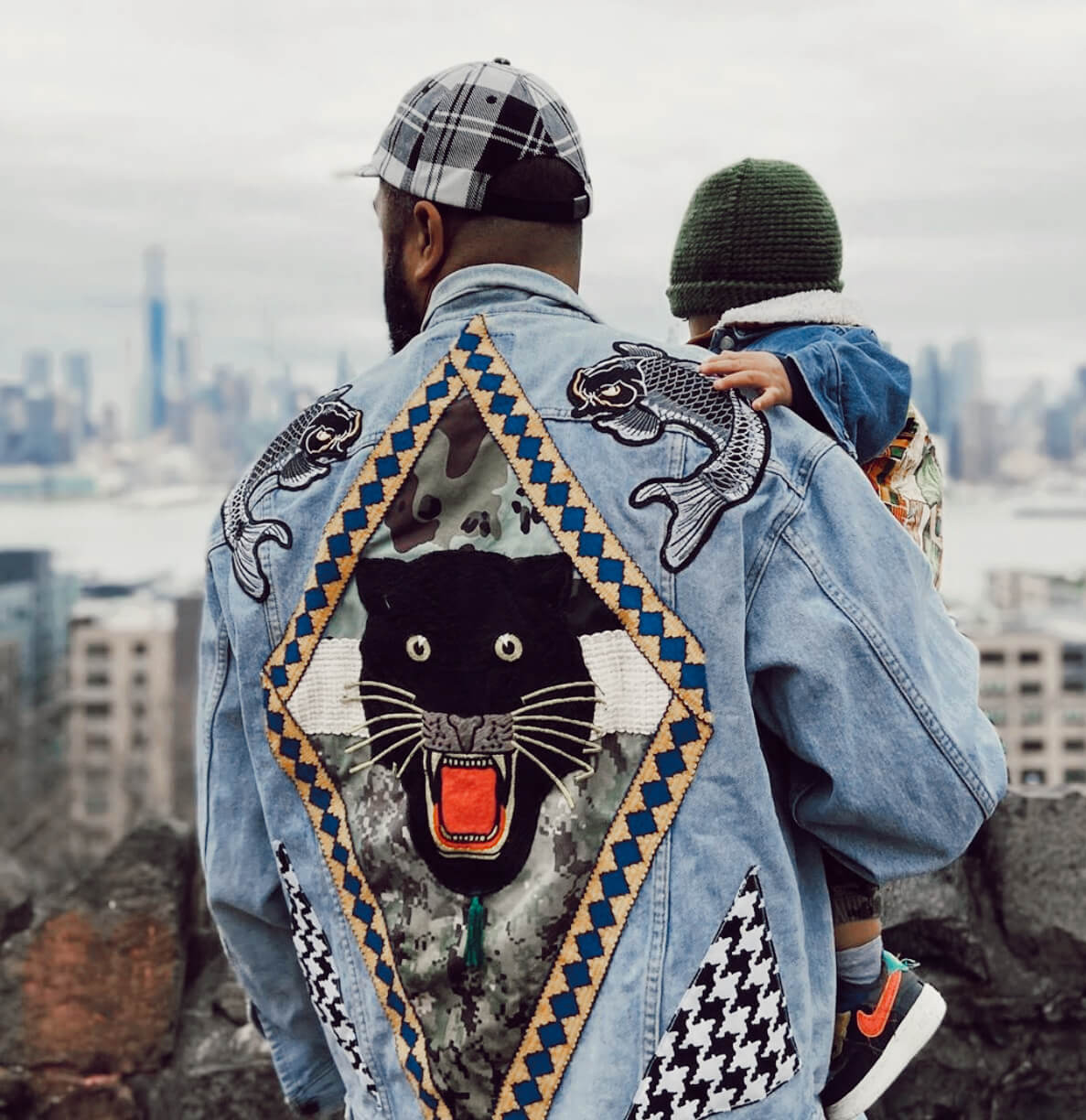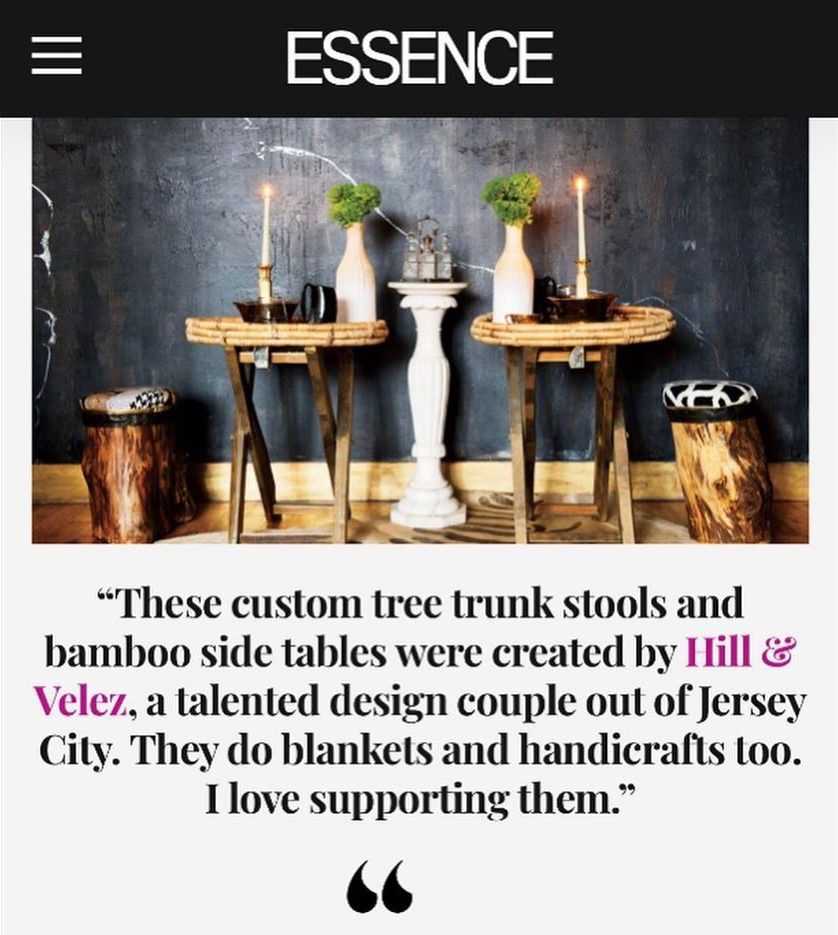 291 Grove Street, Jersey City, NJ
SECÜR is a fashion boutique with a stylist in house! I've stopped in before because a beautiful dress in the window called my name. When I walked in I was greeted with a smile and a drink, my kind of shopping! The reviews on Google speaks to the level of service that Keely offers, "This is an amazing boutique with amazing pieces. The owner is super friendly and awesome at styling. I was going on vacation and needed dresses… I found three great outfits! I love this store and Keely." She currently offers beautiful finds for every occasion and is working on a plus line for women. I could feel Keely's positive energy through my phone while messaging with her, looking forward to her re-opening.
"I opened up my business as a way to make myself available and affordable to the everyday women. As a celebrity stylist I knew a lot of people couldn't afford my services (including me) so why not open affordable one stop shop for every occasion? But first as a way to honor God, if I make a women feel and look beautiful on the outside she will begin to feel beautiful on the inside. Jersey city is diverse and easy to access from the city and also a city that is up and coming. Right now we're selling online and taking a time out to make some changes to shopping easier, more fun and interesting for our consumers." — Keely B styles
Follow SECÜR on their socials: Instagram | Facebook 
 
Because there are so many fashion boutiques in Jersey City this will be a 2 part article. If you own or know any black owned businesses in Jersey City that should be on this list please leave a comment below or shoot me an email: [email protected]
Donate
The simplest form of bringing on change is by donating to a foundation that is doing the hard stuff. Here are some places you can donate that help bring awareness and change. Donations start as low as $5
Black Lives Matter — A movement to end violence against the black community
George Floyd Memorial Fund — Official GoFundMe made my George Floyd's brother
Color of Change — Help them fight to end the war on Black people in our country
Campaign Zer0 — Funds donated to Campaign Zero support the analysis of policing practices across the country, research to identify effective solutions to end police violence, technical assistance to organizers leading police accountability campaigns and the development of model legislation and advocacy to end police violence nationwide.
NAACP — Black and Brown communities have been the targets of racist police practices for decades. Donate to help bring federal, state, and local reform.
---
Featured Photo by Art Meets Chaos
Post photos taken from socials of Art Meets Chaos, Last Place Winners, Hill and Velez and SECÜR, the photos of Todd & Kingsley are by Jonathan Williams