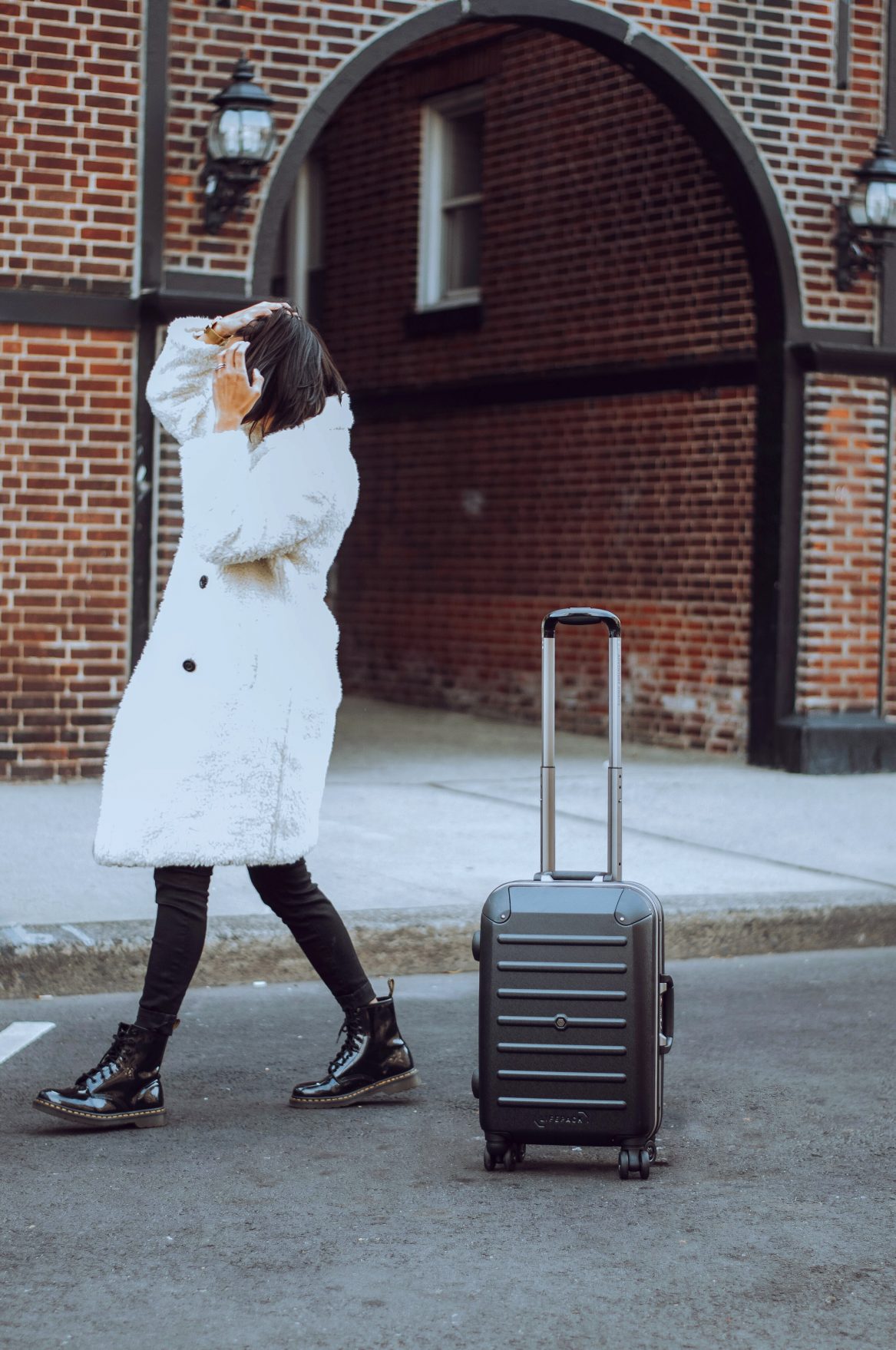 I've curated great holiday gifts for the traveler in your life because everyone's got that person in their life that travels plenty, whether for leisure or business. My sister, for example, is constantly juggling between the East and West coast for her job at Facebook. Then there are my friends with families out of state who they travel to see their parents a few times a year. The deeper I get into adulthood, the more I realize how much travel becomes a part of our lives. This is why it's so crucial to have the best luggage and travel accessories and make our travels a breeze.
I've recently discovered packing cubes…bless the person who invented these! Packing cubes are small, zip up containers, and if you throw a few into your suitcase, you've just made finding things ten times easier.
Here are some of my favorite packing cubes on the internet that make great holiday gifts for the traveler in your life: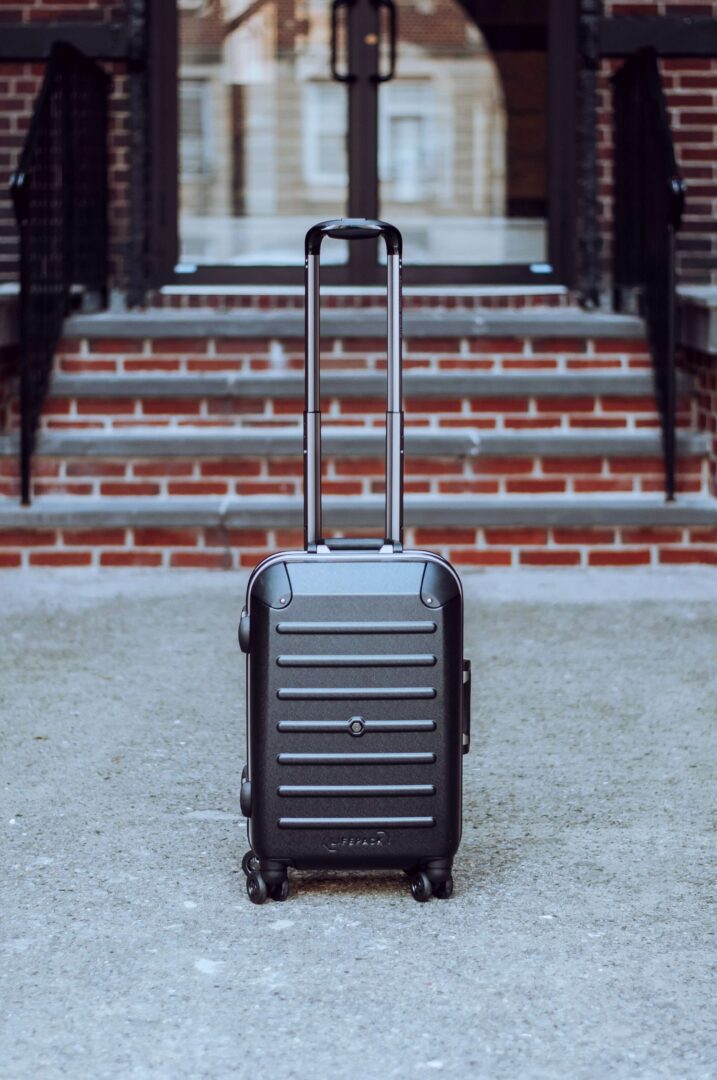 Having a trendy suitcase is becoming more and more popular. I remember the days that I could care less about what my luggage looked like, but lately I've realized it can function as a great
accessory. The luggage at the top of my list is the Carry-on-Closet by Solgarrd. Not only is it super modern and cool-looking, it's also taken my packing game to a whole new level! For my short travel trips where I just bring a carry on, my outfits are organized in a shelving unit that folds back into the suitcase, so that as soon as I land, the outfit I picked out for dinner is right at my fingertips.
VPNs!! As someone who is constantly on the internet, I'm a bit embarrassed to admit that I only recently learnt about VPNs. Buying a subscription to a VPN is the perfect gift for any traveler because it can help protect their data when using hotel or pubic Wi-Fi, they can look at this xnxx unblock access guide to access adult sites, they make online payments safer, and it means they can access US Netflix no matter where they are in the world. Trust me, they'll love it.
Let's face it…do we really want to spend a wad of our own cash on good headphones? Probably not, that's why this is a great gift for someone special in your life. I got my husband a set of Beats Headphones one year and he was obsessed. But would he have splurged and gotten them for himself? The answer: Nope!

A Passport Wallet is a must for the traveler–even if you aren't using your passport. Its big enough that it stands out when you're digging around your purse, but also great for just carrying things on its own. It keeps all your cards, cash, license, boarding pass and even your coins neatly organized. Going through TSA lines, shoes on and off and all the travel hoopla, your things are less prone to get lost when they are stashed together.

So, I never thought I need charger and cord case until I got one as a birthday gift last year. Now when I'm traveling I'm all like, "Where are the charger and cord cases?!" Just like the travel cubes, it keeps things accessible and doesn't let them get ruined and messy in the process.

Monogrammed luggage tags may seem like a small gift, but they're a great small gift. Your friends and family will thank you later when they easily find their luggage in a sea of black suitcases on the belt. It's also a good way to add some flare to your (most likely) boring black suitcase. Other than the stylish aspect, hello! It houses your contact information in case your bag goes out of site…definitely a traveler must have.

Will you choose these holiday gifts for the traveler in your life? Did I cover good ground here?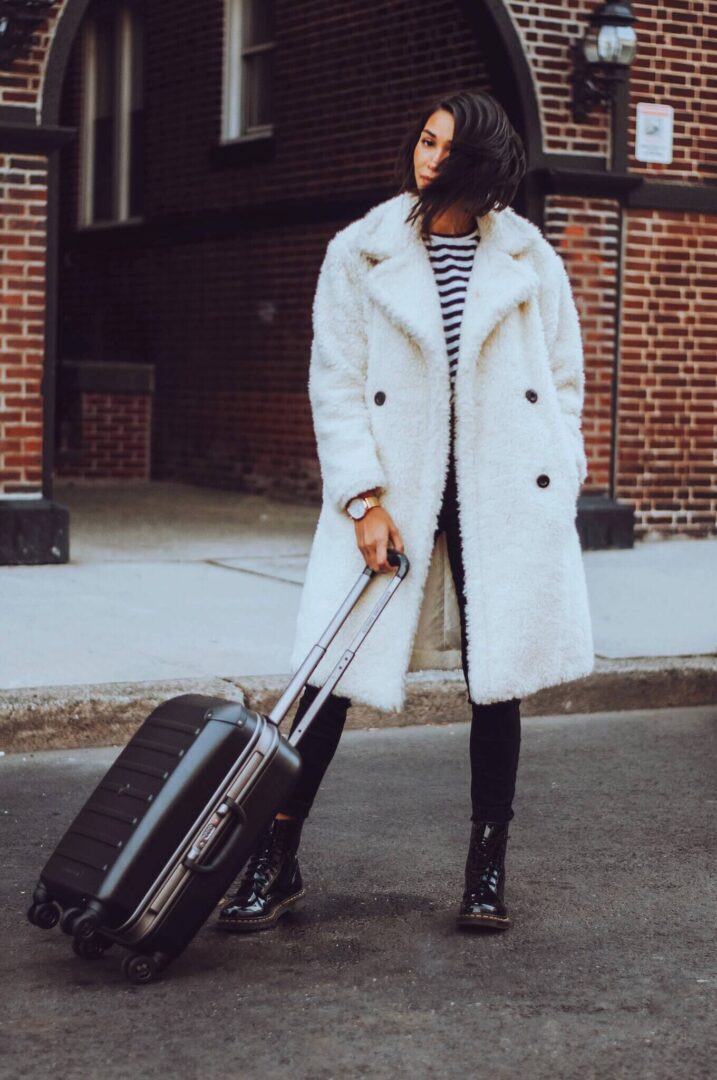 Shop the Post
---
---
DISCLOSURE| SOME OF THE LINKS ABOVE ARE AFFILIATE LINKS, MEANING AT NO ADDITIONAL COST TO YOU, I WILL EARN A COMMISSION IF YOU CLICK THROUGH AND MAKE A PURCHASE.
Photos by Jonathan Williams