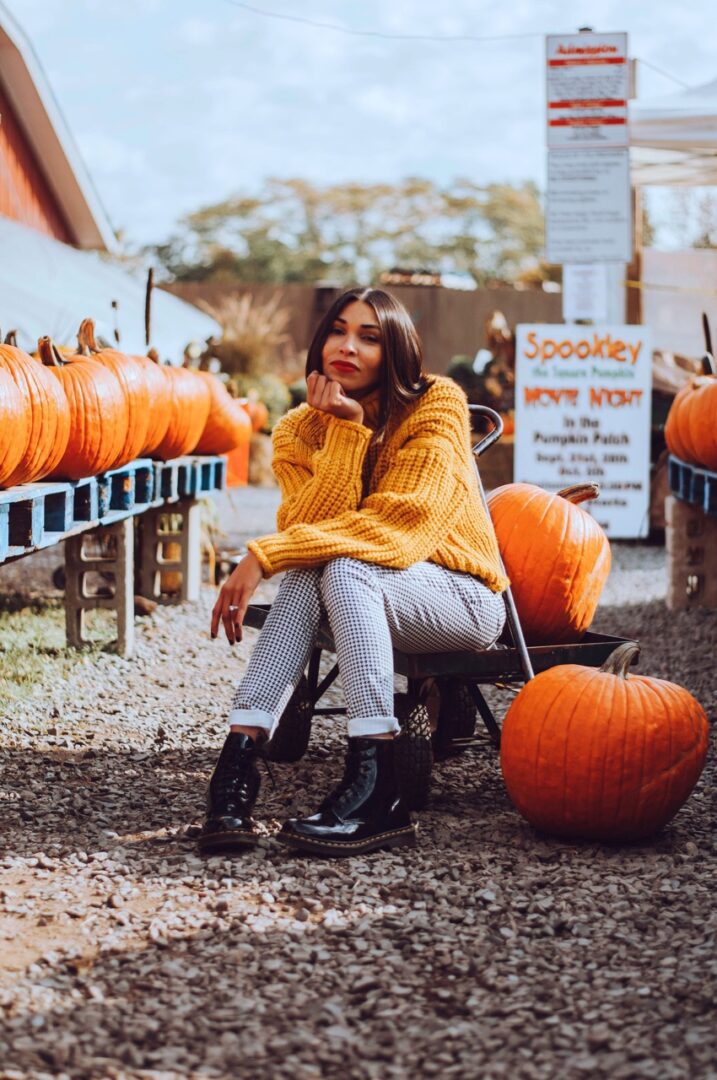 I'm definitely a denim girl…it's rare to catch me in anything else. But I do like to push myself outside of jeans. (I am a fashion blogger after all, lol.) I want you to push yourself too!
But why Dileiny, I don't want to! I want to sit in my same jeans and t-shirt forevaaaa (insert Cardi B gif)!
Here's the answer: when you keep up and try trends, it pushes you outside of the same boring stuff in your comfort zone. It's like anything in life– when you are stuck in a routine, it doesn't always make you feel that great. So, when I feel like I haven't added a new trendy piece to my closet, I push myself to "buy it and try it." Plus, who doesn't want to be a trendy mom?!
The hound's-tooth pattern is trending this fall, so I made it a point to grab myself a piece of clothing in the print. I found these for $17.99! Another rule I stick to when I want to try a trend is that I don't invest too much in to it. (I only invest in the classics.) Think about what you normally spend on lunch. If a new trendy piece that you want to buy costs a little more than your daily lunch budget, that's a good indicator that it's okay. You can spend 20 or 30 bucks without feeling like poop about it later.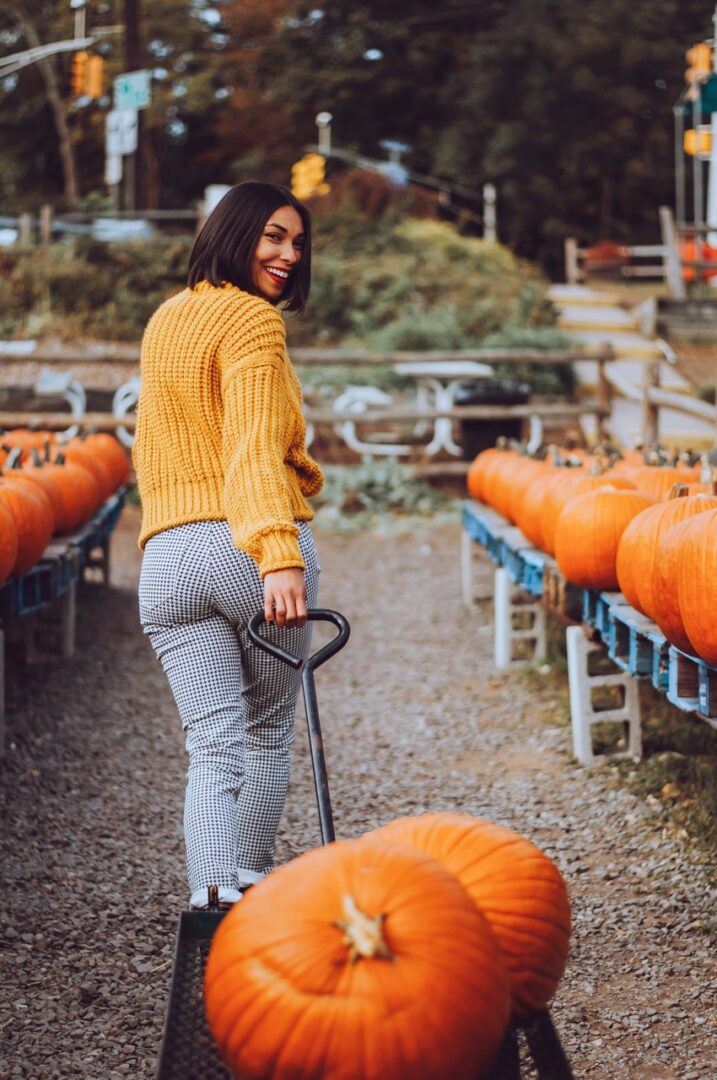 In this outfit, my pants are my statement piece, so I kept everything else solid. I think adding a bright-colored solid was the way to go here (and always with a black and white bottom). If I would have added a black or white top, it would have looked too uniform.
What do you guys think of hound's-tooth for the fall? Will you try?
Below are curated hound's-tooth pieces all under 50 bucks!
Houndstooth bottoms:

Houndstooth Tops:

Houndstooth Accessories:

Belt Bag available exclusively at The Shoppe November 1st
Shop the Post
---
---
DISCLOSURE| SOME OF THE LINKS ABOVE ARE AFFILIATE LINKS, MEANING AR NO ADDITIONAL COST TO YOU, I WILL EARN A COMMISSION IF YOU CLICK THROUGH AND MAKE A PURCHASE.
Photos by Jonathan Williams