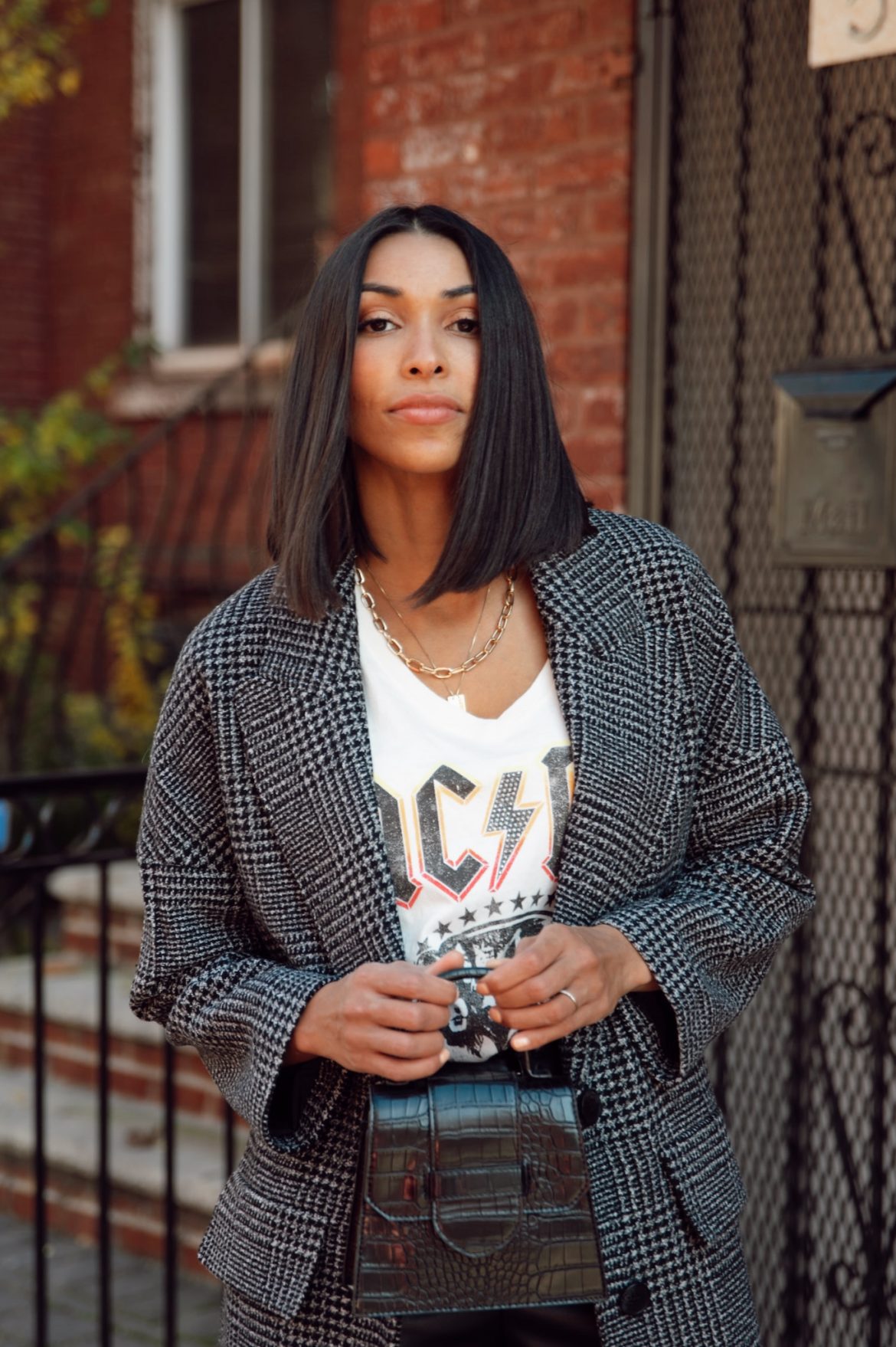 This post is sponsored by Walmart and its advertiser. All opinions are mine alone.
What does chic style even mean? Chic means cool, trendy, fashionable all while seeming effortless.  This season, if you want to have a super-chic style all you need are these 3 things: A long coat, a vintage-inspired t-shirt, and leather.  These super-chic Walmart Fashion pieces are by Scoop which is exclusively at Walmart. The Scoop Holiday Collection is stocked with vintage-inspired tees, blazers, and lots of leopard print!  If you're a friend of my blog, you'll know — I love to share Walmart's Fashion pieces that are so stylish and affordable. Scroll below to check out all the pieces for super-chic style! Shopping with Walmart guarantees you free shipping when you spend $35 or more and returns are always free! If you need your super-chic pieces immediately, Walmart offers curbside and same day pickup.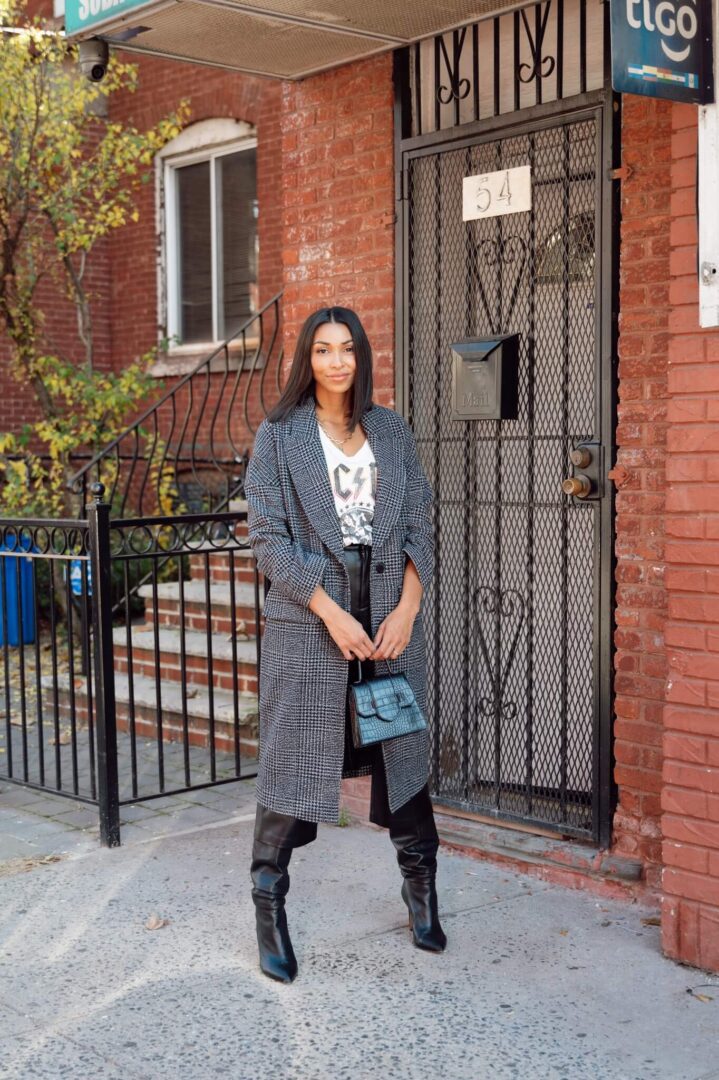 Vintage Inspired T-shirts
A vintage inspired tee is your effortless factor in your chic outfit. These Scoop band tees are boyfriend fit so they're oversized for comfort and edge, oh yea, and they're only 15 bucks! These are also a great add on gift to the fashionista in your life.
Long Coat
Long coats are especially sophisticated which is why I love them. They give an element of chic and cool all at the same time.
Leather
Adding leather to your outfit can be via any piece of your outfit. It can be through accessories like a leather bag or shoes, through your clothes like leather pants or top. Either way leather is a must chic piece!
Walmart Fashion Deals
Starting today 11/11 Walmart is sharing Black Friday early with Online-Only Deals! Check out all the Fashion Deals HERE!

Shop my look
---
DISCLOSURE| SOME OF THE LINKS ABOVE ARE AFFILIATE LINKS, MEANING AT NO ADDITIONAL COST TO YOU, I WILL EARN A COMMISSION IF YOU CLICK THROUGH AND MAKE A PURCHASE.
Post Photos taken by Jonathan Paul