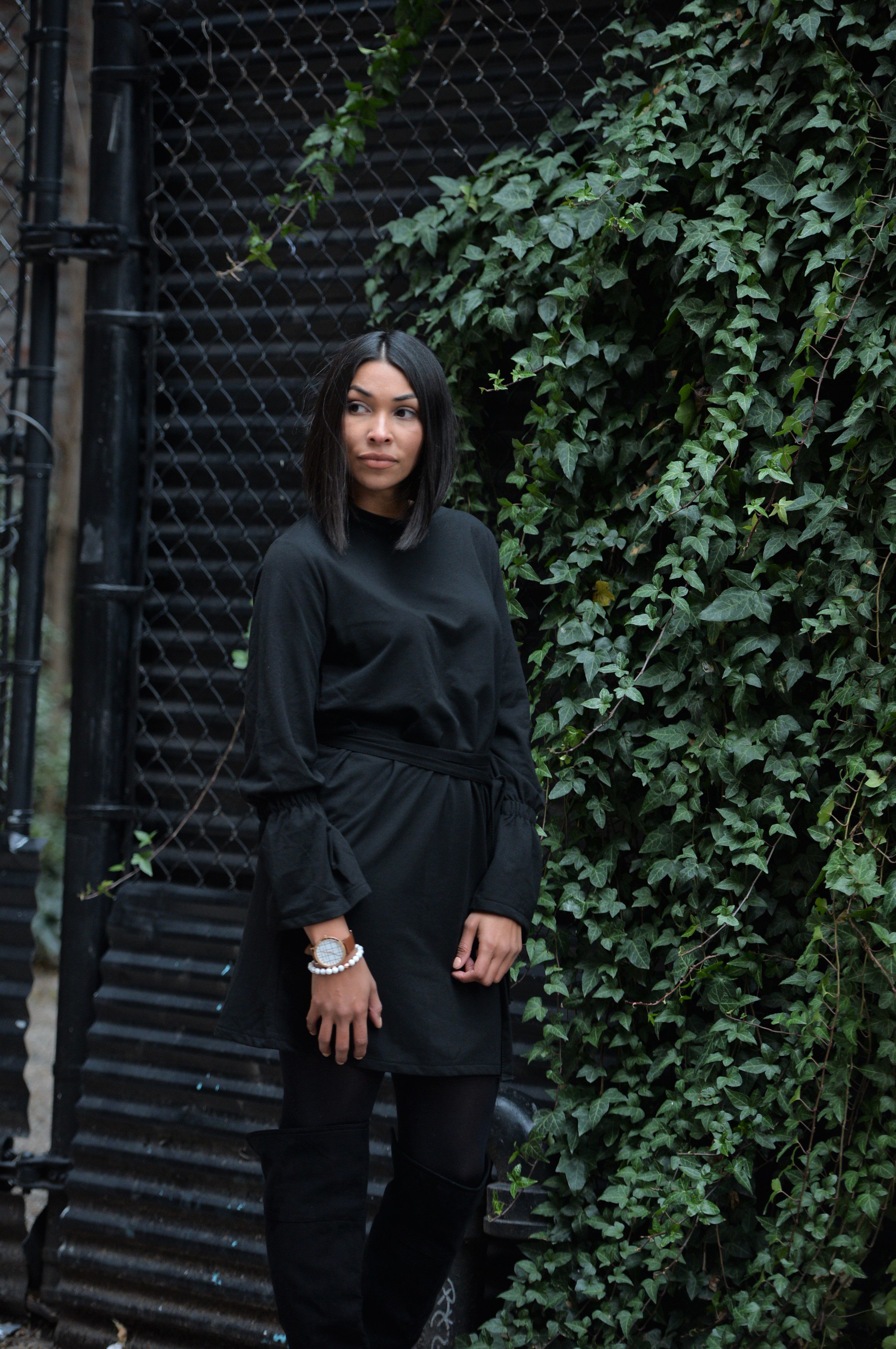 We all go through fashion slumps, especially moms (we're always tired).
I used to work for BCBG and if you couldn't afford the clothes you had to wear all black. I remember people telling me, you look like a million bucks! I would think to myself really? I just have on layers of black and a pair of trousers?
How to look chic without trying? Answer: BLACK from head to toe
I own expensive and budget black pieces, conclusion, the cost doesn't matter because black always looks good. So when you are standing in front of your wardrobe scratching your head, remember this saying I just made up, when in doubt black it out!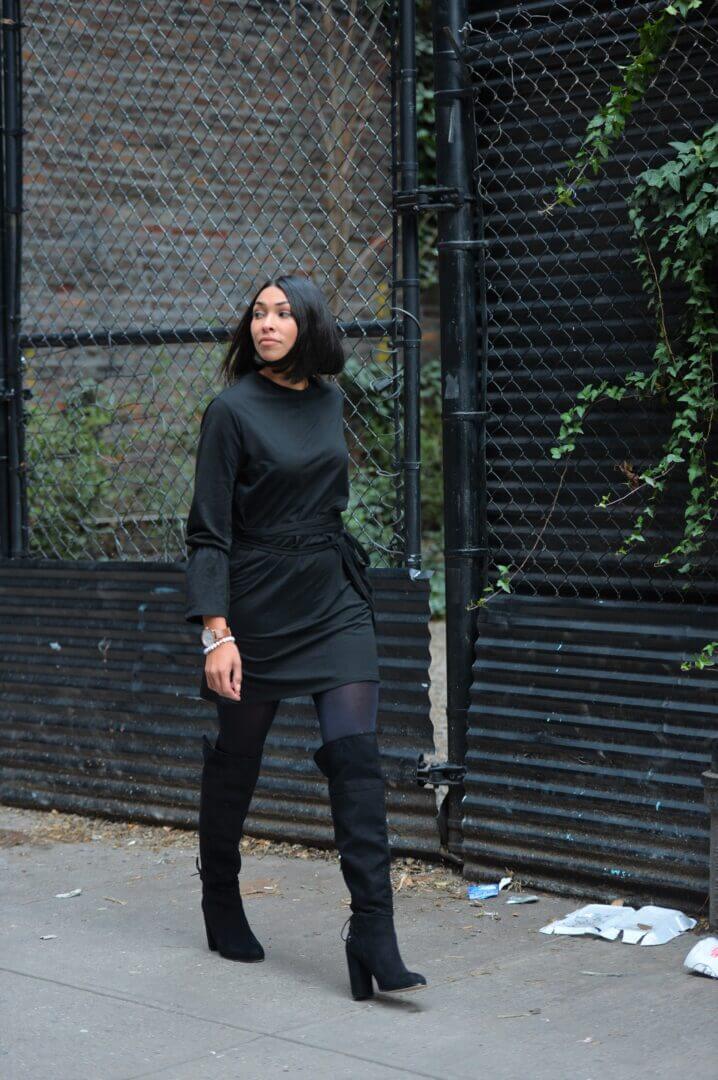 5 Awesome All Black Outfits  
1. Off -the shoulder top with leather leggings and OTK boots
2. Bodysuit with skinny jeans and ankle booties
3. Oversized tee with skinny jeans and rider boots
4. Bell sleeve top with trousers and pointy toe booties
5. Sweater Dress with Stockings and OTKB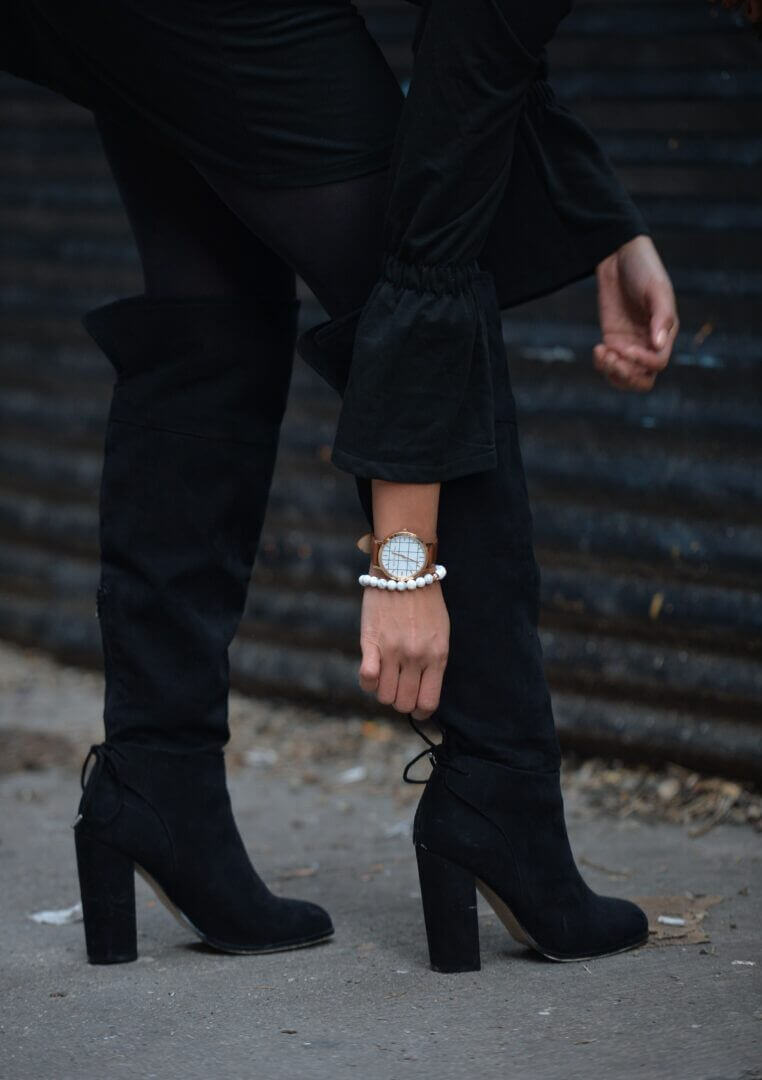 Photos by Andrew Morales of Life in Reverie