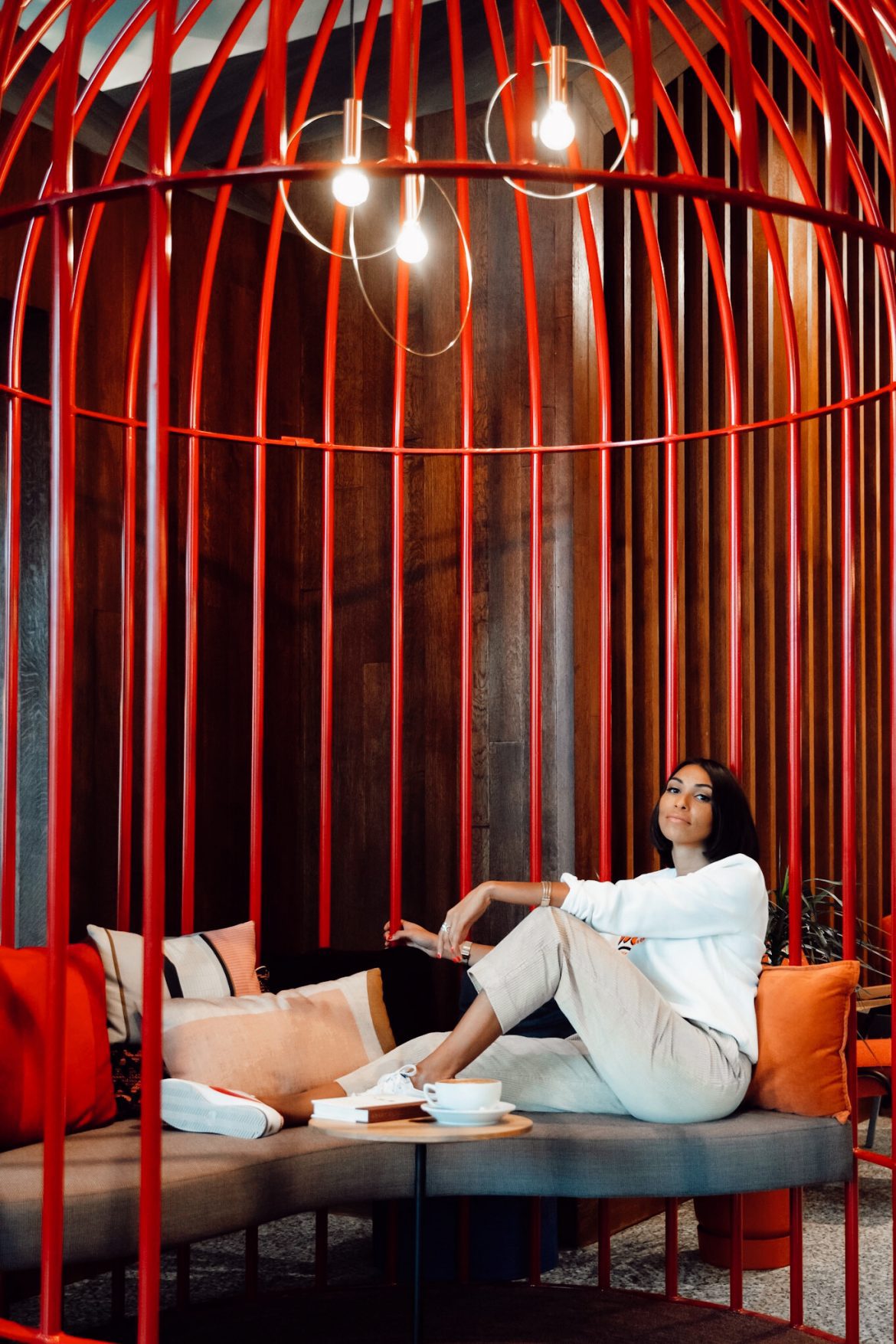 I'm sure you're being thrown holiday gift ideas left and right by now. I thought long and hard about cool and inexpensive holiday gift ideas that she'll actually want. I boiled it down to 3 gifts that are pretty much a sure fire way to, A. not hurt your pocket and B. get her something she'll actually get use out of. The gifts I chose cover style and comfort, things every woman wants. Scroll below for 3 cool and inexpensive holiday gift ideas for her!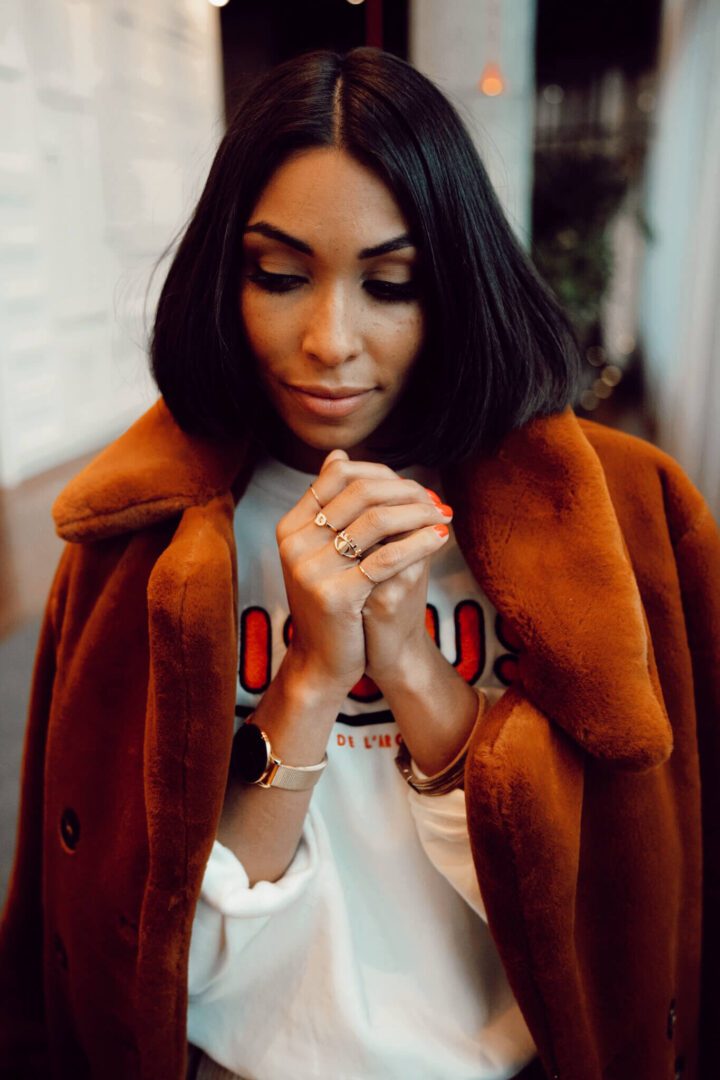 Personalized Jewelry
I've been ring obsessed lately, even with my super casual outfits — the rings give my look some extra pizazz. I've been loving them so much I'm gifting them for the holidays. My favorite ring is my "D" ring that I treated myself to from oNecklace — the best part? The initial ring cost me about $40. 0Necklace also made my "Dileiny" name necklace that I rarely take off  (another awesome find starting at around $32!) The entire site is full of inexpensive personalized jewelry that will be a hit as a gift (so glad I found them). You can find my rings here and here.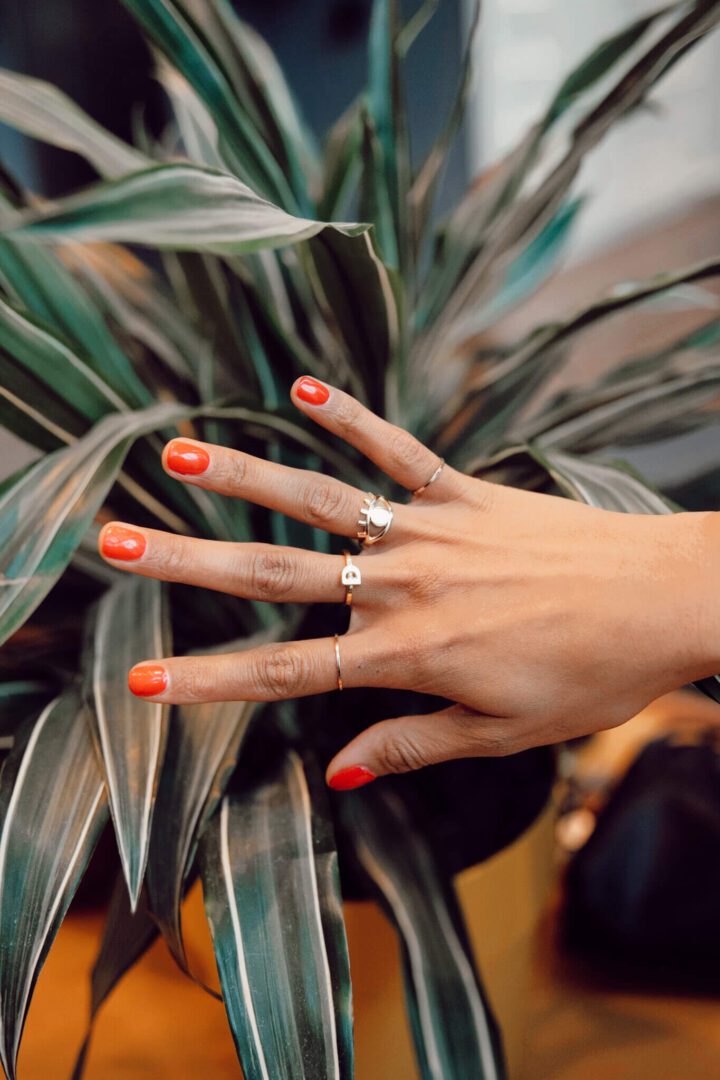 A trendy sweatshirt
I don't know about you but I love me some sweatshirts, cant have enough of them, I especially love a trendy sweatshirt. Ones that have wording across (like the one I'm wearing) or Champion sweatshirts are having a moment this year. Give the cool and comfy gift of a trendy sweatshirt this year.

Sneakers
Do you know a woman who isn't doing it all these days? Yea, neither do I. We cant do it all in a pair of stiletto's (sorry boys) so a stylish and cool pair of sneakers are another no-fail gift. FYI some of these sneakers I picked are as low as 35$ (the ones I'm wearing are on super sale!)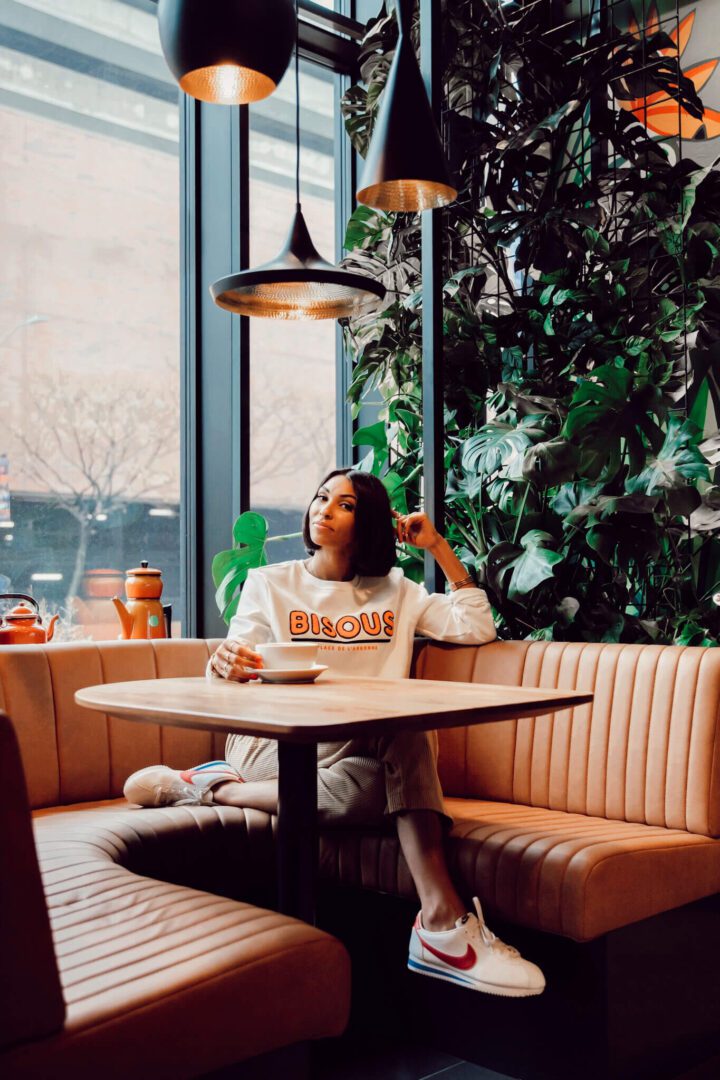 Shop my look

My makeup and hair by: Glamsquad New user ($25 off your first appointment) with code: LFFGLAM25 Repeat user ($15 off your next appointment) with code: LFFGLAM15
—LFF TOP PICK—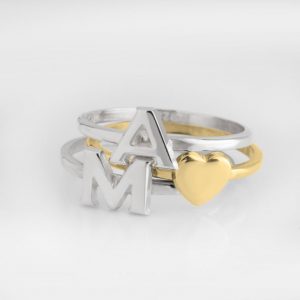 What do you think of these inexpensive holiday gift ideas? Yay or nay?
---
DISCLOSURE| SOME OF THE LINKS ABOVE ARE AFFILIATE LINKS, MEANING AT NO ADDITIONAL COST TO YOU, I WILL EARN A COMMISSION IF YOU CLICK THROUGH AND MAKE A PURCHASE.
Photos by Johnathan Williams
Photos Taken at The Roost at Stamford Urby