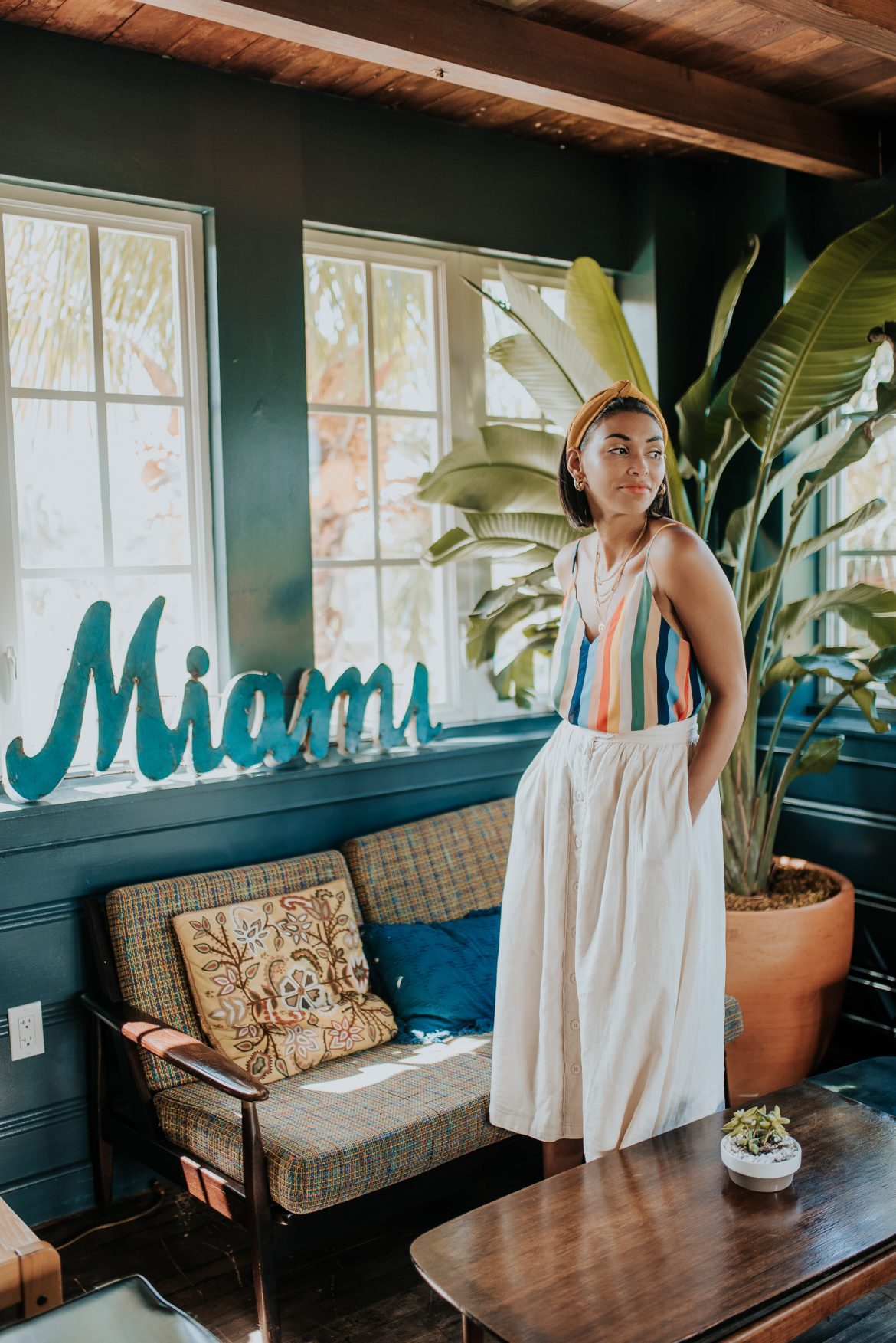 If you follow me on Instagram you would have known that The Barons were taking Miami last week. In this post, I'm sharing a guide to a Miami family vacation that runs smoothly for both adults and children. Before I get into the actual vacation — I wanted to cover tips on packing for the whole family. I was able to get my entire families clothing in one large suitcase and a carry on. You have to be smart about how you pack. Gone are the days where luggage is free to check in– keeping this in mind helped me pack lighter.
Packing
Packing for the kids is the easiest for me. I literally count the amount of days we'll be away and literally have one outfit for each day (top/ shorts). Each kid gets two pairs of shoes: sneakers and a pair of flops for the beach. I pack two sets of pajamas (they really aren't getting too dirty sleeping on a bed) and 3 bathing suits that they alternate throughout the stay. My saving grace for packing are packing cubes. They each got 1 large packing cube– and when we got to the hotel I simply took out the packing cube and placed in the closet. When it comes to packing for myself, I plan my outfits, which helps avoid over packing and bringing things I wouldn't end up wearing.
Travel
Miami is a very popular tourist destination, so however you choose to get here, you might have to put up with some queues. If you're driving, consider choosing to visit during the off-season when the tourists are gone. The weather is still nice and the roads won't be so jammed, making it more bearable if you can't stand busy beaches. It'll also be easier to find somewhere to park. If you're flying, a private jet from a jet hire company like Jettly might be a good solution. You can beat the crowds and simply relax without the stress of navigating through an airport full of holidaymakers. If you're getting the train, travel earlier or later. Not only will it be quieter, but it'll be cheaper too.
Why Miami?
Miami is pretty much a second home. My in-laws live in Southern Florida and we travel down about 4 times a year. Throughout the years that Todd and I have been together– I've really learned Miami Beach. Surprisingly enough, we discover new places each time we visit. Miami Beach is full of sun, water and some of the best food I've ever had. In Miami, the days fly by and the vibe is always lively and refreshing.
Where to stay
My last two Miami visits I stayed at The Freehand. The Freehand is a very hipster, boho-vibes, easy going place to stay. If you're looking for your standard beach resort then this isn't the place for you. This hotel is so unique! Its for the free spirt, garden lover and shabby chic enthusiast. Its covered in lush gardens and fun furniture with all the chill feels, its seriously a hidden gem. The staff was super accommodating too. The girl behind the check-in desk helped carry our stroller and walked us to our room. While walking us she gave us the run down on the complimentary breakfast. The free breakfast worked out well for us– the kitchen was right across our suite. They served oatmeal, cereal, toast, fruits, fresh OJ and coffee. The breakfast was clutch to giving us more pool time and the flexibility to splurge on lunch/dinner.
The Freehand highlights
Bike Rentals (first 2 hours free)
Super comfy beds
Amazing lounge area for drinks and food at The Broken Shaker
Top rated restaurant 27 Restaurant on premise
Reasonably Priced
What to do
Go to the beach— My favorite part of South Beach is right around 18th street and up. The lower numbered streets tend to get a little too rowdy for my liking.
Bike ride along Ocean Drive — Rent bikes and explore Miami. If traveling with a baby or toddler —Bike and Roll has baby seats for the bikes.
Go shopping on Lincoln Road — Kid-friendly layout, as no cars are allowed where the mall begins and ends. There are greenery areas where the kids can run and play.
Hang poolside at The National — When the kids wanted a change of scenery we walked the boardwalk (a 1 minute walk from The Freehand) and hung at The Aqua Club at The National. We ordered burgers and frozen drinks and swam the hours away.
Take a golf cart tour through the Wynwood Art Walls — This is great for the whole family. The kids enjoy buzzing through in a golf cart and also get to experience art culture.
Go to the movies — We visited Miami when Avengers The End game released –my 12 year old really wanted to see it.
Take the kids for frozen yogurt — We took the kids to Yoguen Fruz and they loved it! We hung out front in their outside seating area.
Lounge, drink and have lite bites at The Broken Shaker –This worked out really well for us because it was right at our hotel. The kids were free to roam around or lounge with us.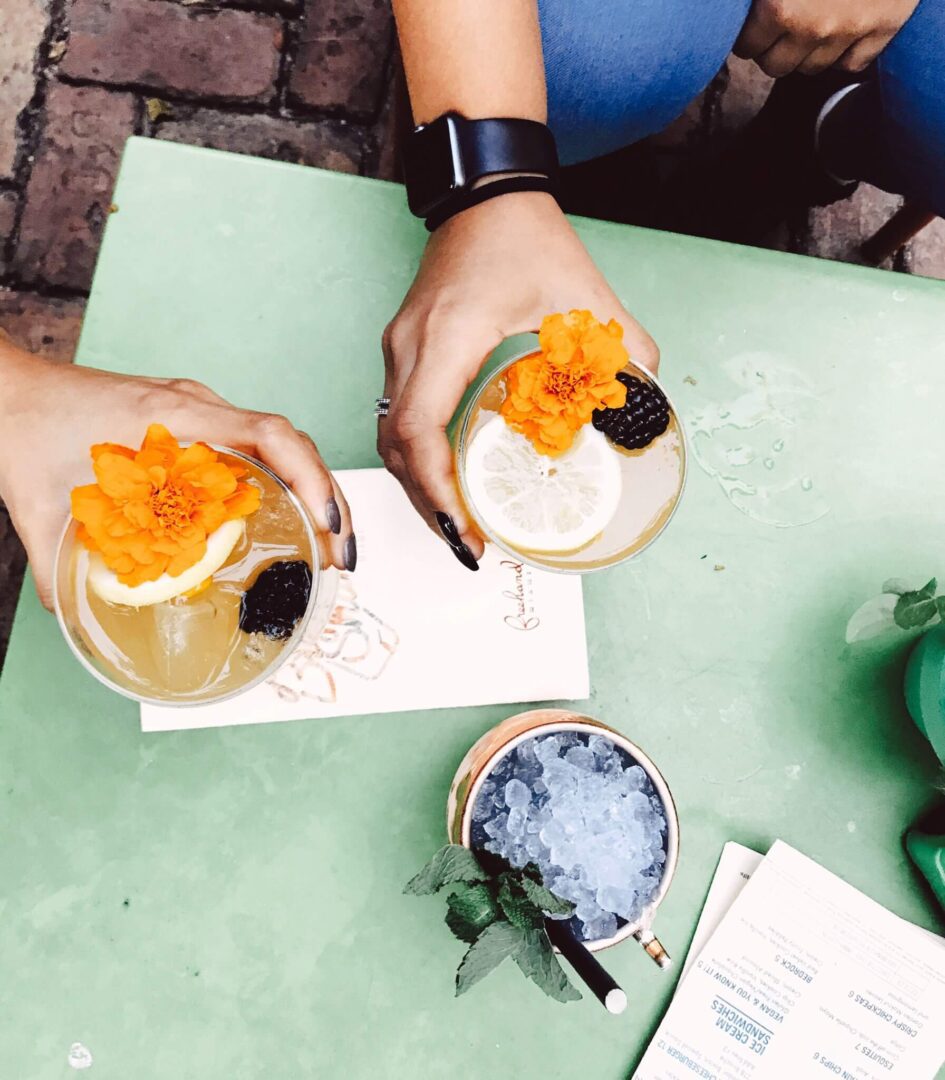 Where to eat
La Ventana— This is our favorite Colombian spot. Its a teeny- tiny place with BIG flavors. The freshly pressed juice is great for the whole fam and the creole steak sauce is literally making my mouth water as I type.
Pizza Rustica— Okay, I know– New York is the mecca for all things pizza! But this pizza made it to my top 5 slices of pizzas I've ever eaten. When you have kids sometimes pizza for dinner is the only answer. This place was right on Lincoln Road.
Hiro's Sushi Express— I don't know about your kids– but my kids love sushi and they'll request it like its their money paying for it. The great thing about Hiro's was that it was both fresh and affordable sushi.
Puerto Sagua— You can't do Miami without having some comida Cubana. This is a family friendly diner spot with amazing food and also affordable (everyone wins).
Sultan— If you are a Mediterranean food lover like my husband (he rants and raves about this place) then definitely stop in at Sultan. When you're in there you'll see photos of all the celebrities that have eaten there (Kardashian's included).
La Sandwicherie— If you want to grab food on the go. Then you must stop at La Sandwhicherie for some tasty sandwiches at about 8 bucks each.
A photo diary of our trip to Miami (Scroll through photos below)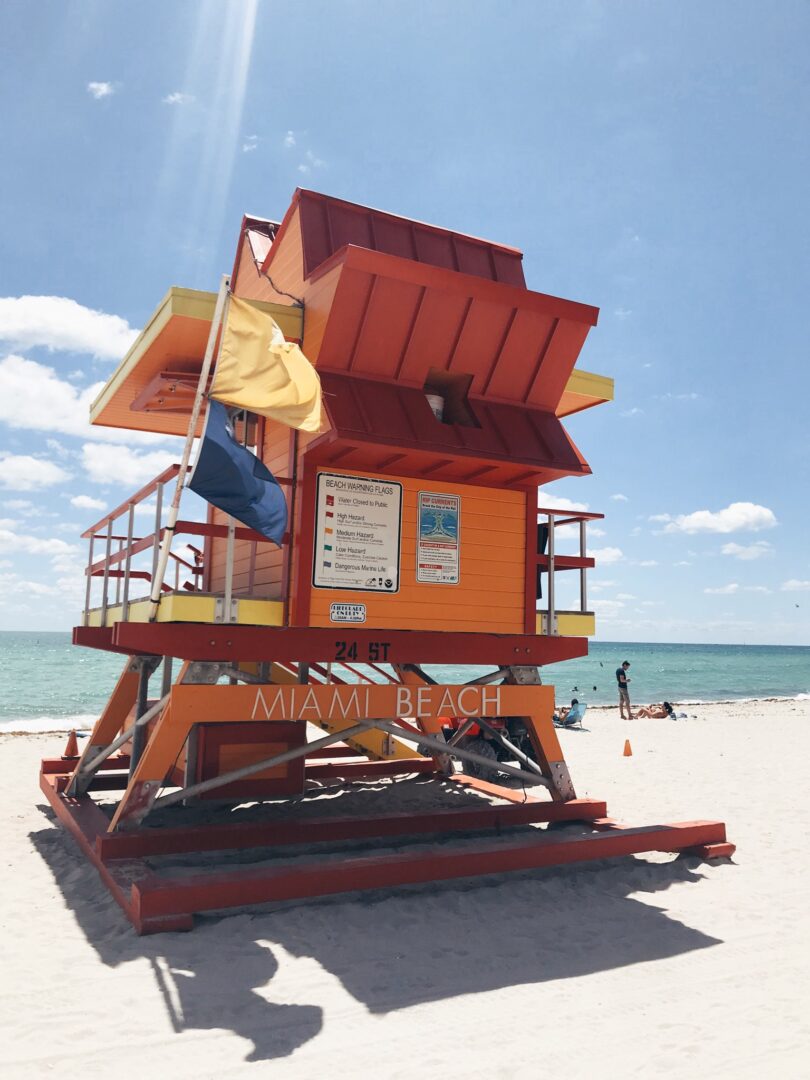 What are your favorite places in Miami Beach?!
—LFF TOP PICK—
---
DISCLOSURE| SOME OF THE LINKS ABOVE ARE AFFILIATE LINKS, MEANING AT NO ADDITIONAL COST TO YOU, I WILL EARN A COMMISSION IF YOU CLICK THROUGH AND MAKE A PURCHASE.
Photos by Claudia Gomez