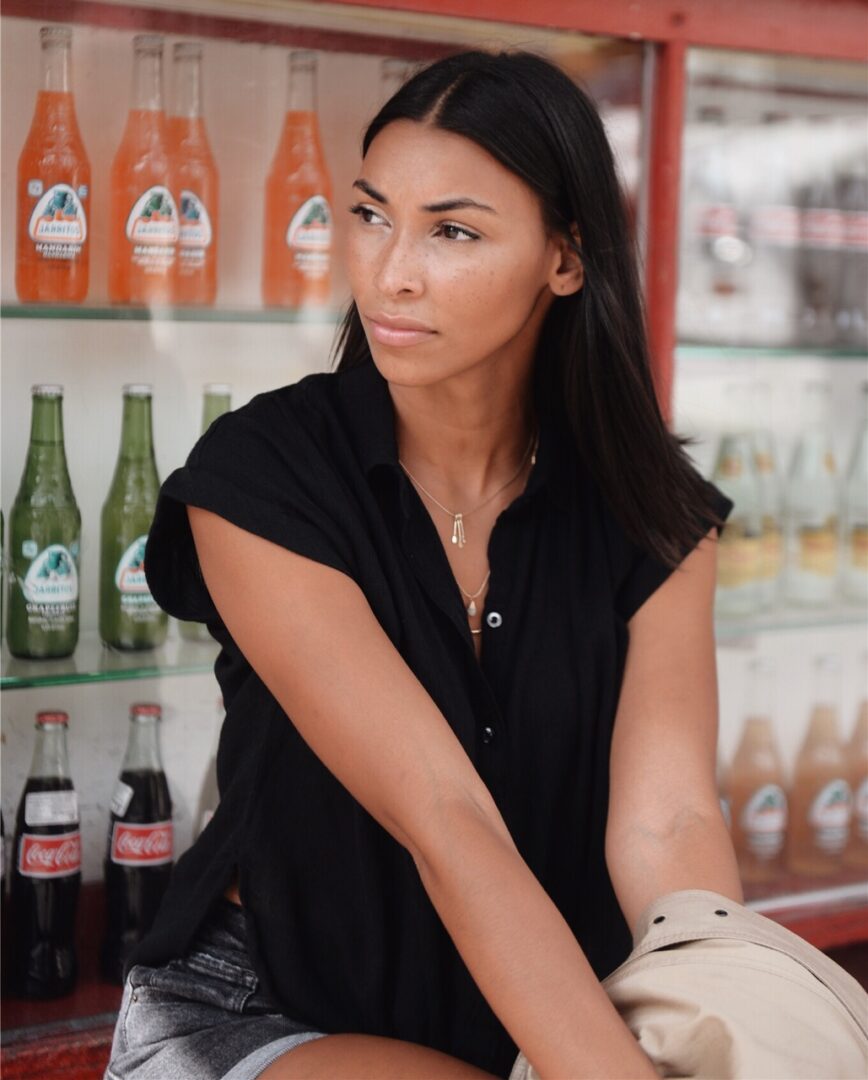 If it's one thing I hate it's the look of too much makeup, I'm always so baffled when I walk into a Mac counter, like do you guys realize how much makeup you have on?! But crazy thing is I love makeup (I love Mac too) I just don't want to look like Mimi from The Drew Carey Show lol.
I actually apply a lot of products on my face and I never feel like my makeup is caked on or that I don't look like myself. I've perfected the Natural No Makeup look and literally takes me less than 5 minutes to apply just follow these easy steps.
Step 1 | Base
I normally apply a Strobe Cream by Mac as my base. I find that it really gives a natural hydrated glow. It comes in different tints too, I use the Pinklite.
Step 2 | Eyes
If there is one product I never to leave the house wearing is Eye Brightener. I blend two of them together. I first apply Well-Rested Eyes and then the Becca Brightener and blend them under my eyes by dabbing lightly.  Then I use under Eye Concealer by NARS and blend with a Beauty Sponge and finish off with Better than Sex Mascara. I've tried tons of Mascara's and this one seems to be my favorite, it gives both volume and length. My eyelashes have taken a hit because of extensions and I feel this mascara really helps my eyelashes look full again.
Step 3 | Face
I have freckles that I don't like to cover so I use a light cover up that doesnt cover up my freckles but covers blemishes on my forehead and chin. If you want a light cover up I definitely recommend Urban Decay's One and Done.
Step 4| Cheeks
I use 3 products for different parts off my cheeks, a Peachy Blush for my cheeks, Bronzer for contouring and Highlighter for the top of my cheekbones.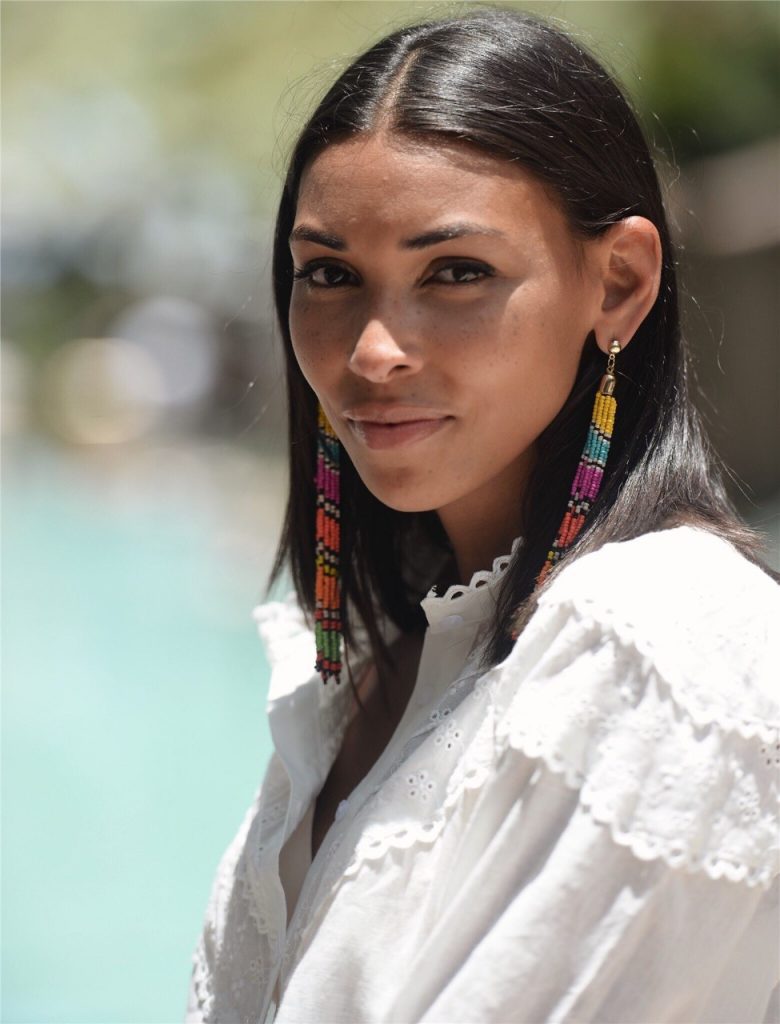 These are the must have products for a Natural No Makeup look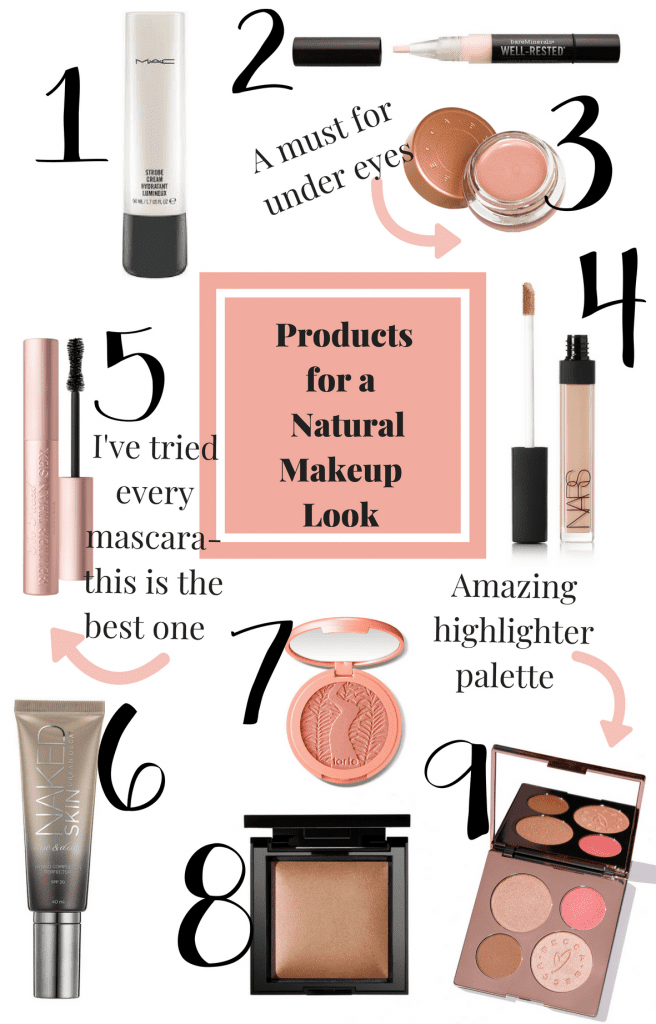 1. Strobe Cream 2. Well Rested Eyes 3. Under Eye Brightener 4. Radiant Creamy Concealer  5. Mascara 
6. Foundation  7. Peach Blush  8. Bronzer 9. Highlighter
Get your Natural No Makeup Look Beauty Products with Sephora this weekend!
First Access: August 24–29 • Sephora Rouge members get first dibs to shop top beauty finds at 20% off with code YESROUGE a full week earlier than Beauty Insider and VIB members!
The Main Event: August 30–September 3 • All VIB members will receive access to shop event products at 15% off with code YESVIB, and Beauty Insider members will be able to shop the same at 10% off with code YESINSIDER..
---
DISCLOSURE| SOME OF THE LINKS ABOVE ARE AFFILIATE LINKS, MEANING AR NO ADDITIONAL COST TO YOU, I WILL EARN A COMMISSION IF YOU CLICK THROUGH AND MAKE A PURCHASE.