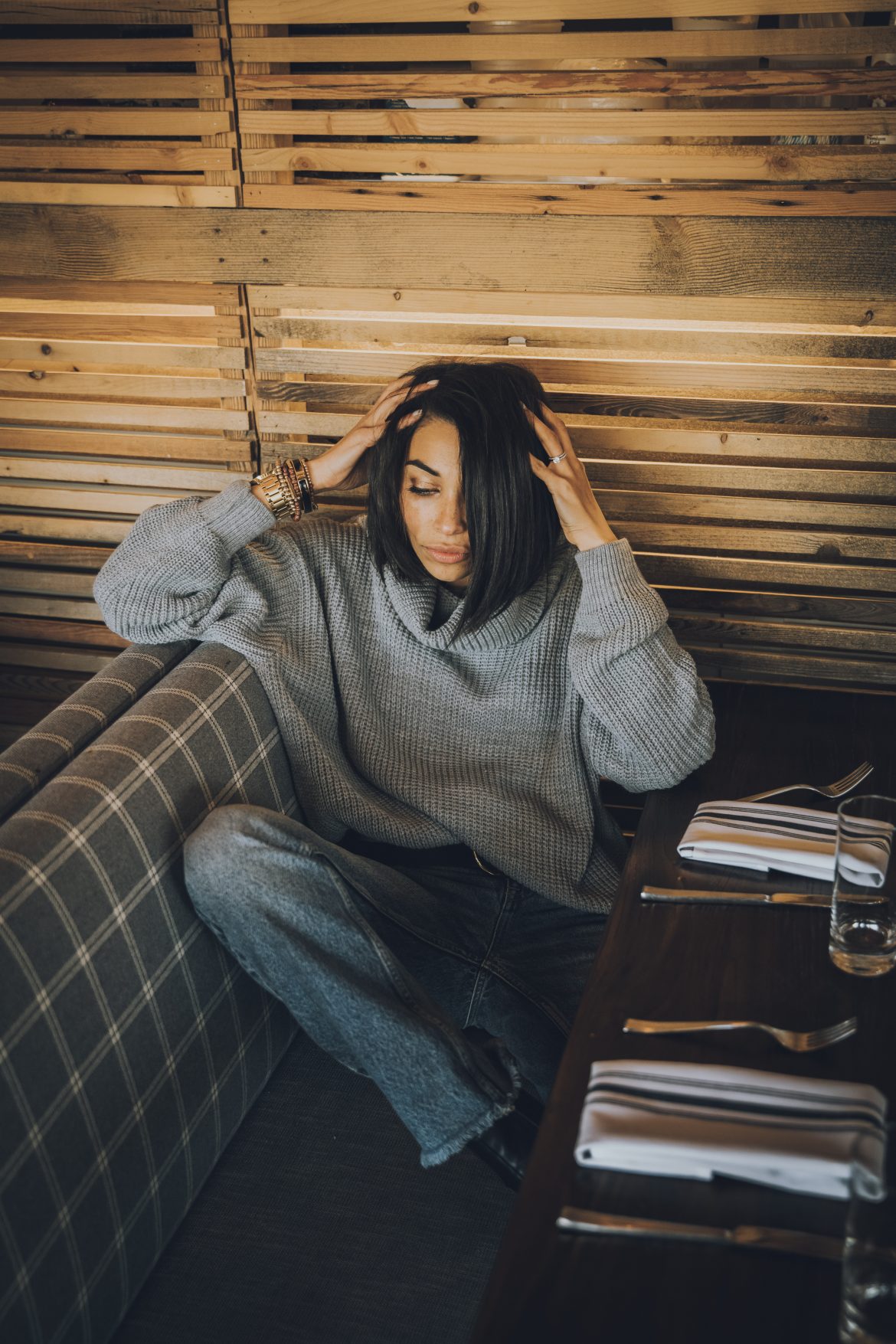 It's the dead of winter and we have no choice but to bundle up. With all the layers we add to our outfits, it's hard not to feel like we look like frumps. My go-to for these frigid temps is most definitely an oversized sweater.
The oversized sweater is super versatile. It provides comfort, warmth and an effortless cool to any outfit. Any pattern, color, texture will work, and you can even sneak in a little extra for lunch and hide your food baby since the oversized sweater is well, oversized. Here are 5 easy style tips and where to shop your oversized sweaters.
Tuck in your jeans
If you aren't into the full tuck all around, just take one of the corners and slightly tuck into your jeans the way I did in this post. Also, if you aren't doing the full tuck, I would add a belt to your jeans for a more polished look.
Wear a belt
I'm not that curvy, so I don't do this a lot, but I've seen women belt their sweaters right at their waist…and looks super cute.
Wear over leggings or skinny jeans
The leggings and skinny jeans work because it makes the outfit heavy on top and skinny on the bottom, so your oversized sweater almost dubs as a dress. If you are short, pair with heels to elongate your legs.
Wear over a mini skirt and Over-the-knee boots
I love this look because it's an understated sexy and there's nothing frumpy about it. The oversized sweater is modest, so it's guaranteed that the over-the-knee boots doesn't take it too far and look tasteless.
Wear with heels
If you are worried about looking frumpy, a no-fail is adding heels. It elevates the look.
Where to shop your oversized sweaters?
My sweater is from Femme Luxe, which is originally a UK line, but we can now shop it in the US. Femme Luxe aims to deliver the biggest trends at the most affordable price on a global scale. New styles posted every week, and you just can't beat their prices. If you aren't into the oversized sweater, they have a ton of other cool pieces to choose from.
What really caught my attention with Femme Lux were the prices of these trendy pieces. They also go into extreme detail about what's on trend, in terms of styles and colors by category. If you aren't into the latest trends, they also have a slew of basics to choose from, again at deeply discounted prices. Shop everything from crop tops, bodysuits, basics, midi dresses and neck-turning mini dresses.
If you are into everything Kim Kardashian West, they definitely have Kim K vibe outfits, and their main model is a bombshell!
Have you guys checked out Femme Luxe yet? What are your thoughts?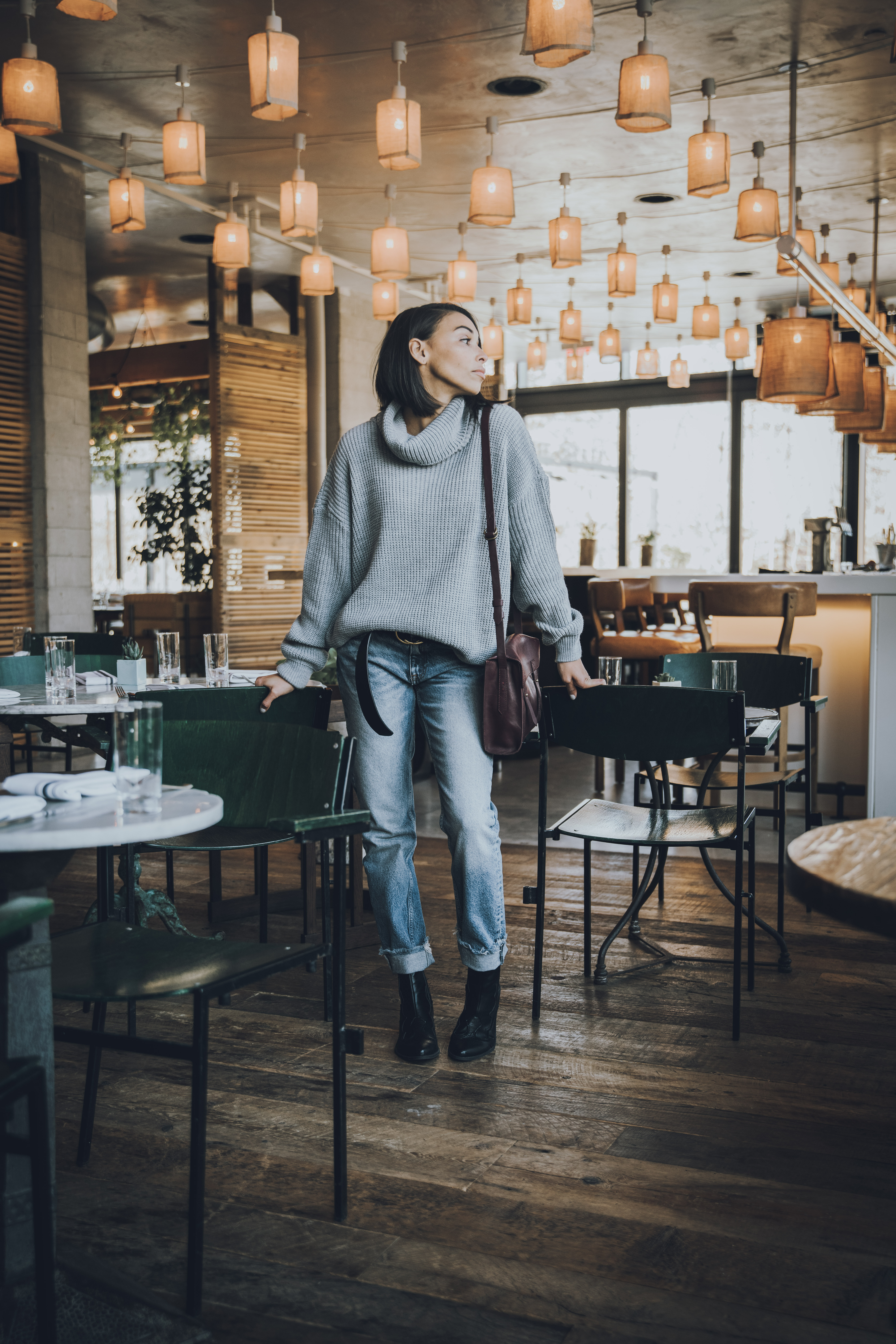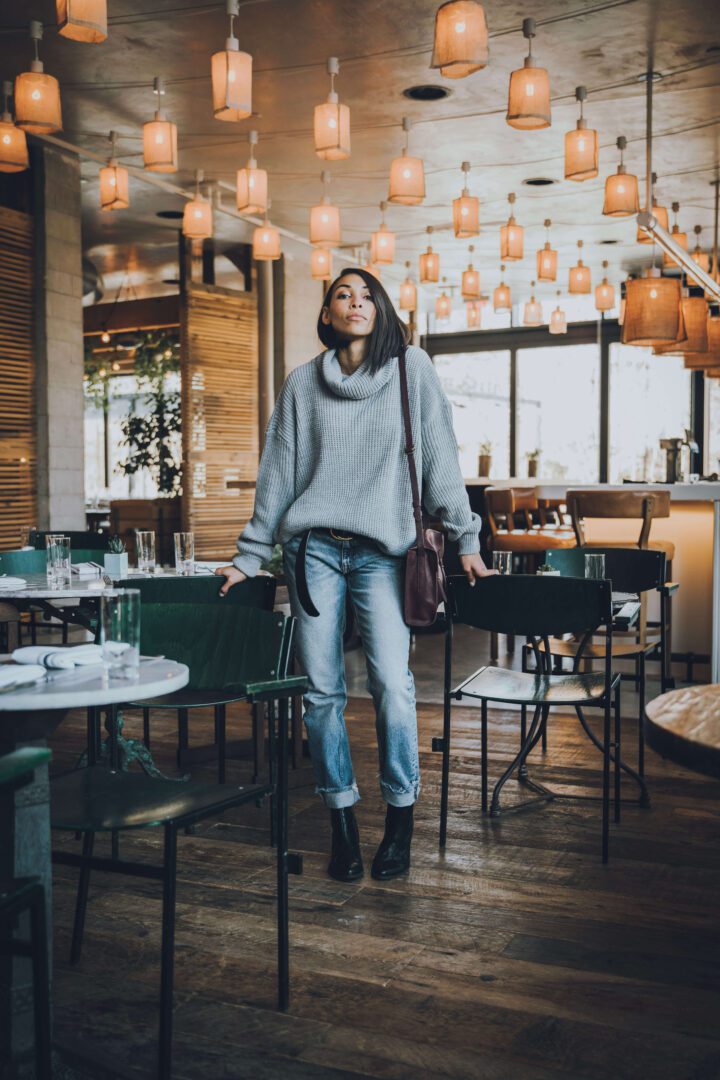 ---
This shop has been compensated by Femme luxe and its advertiser. All opinions are mine alone. 
Photos by Jonathan Williams