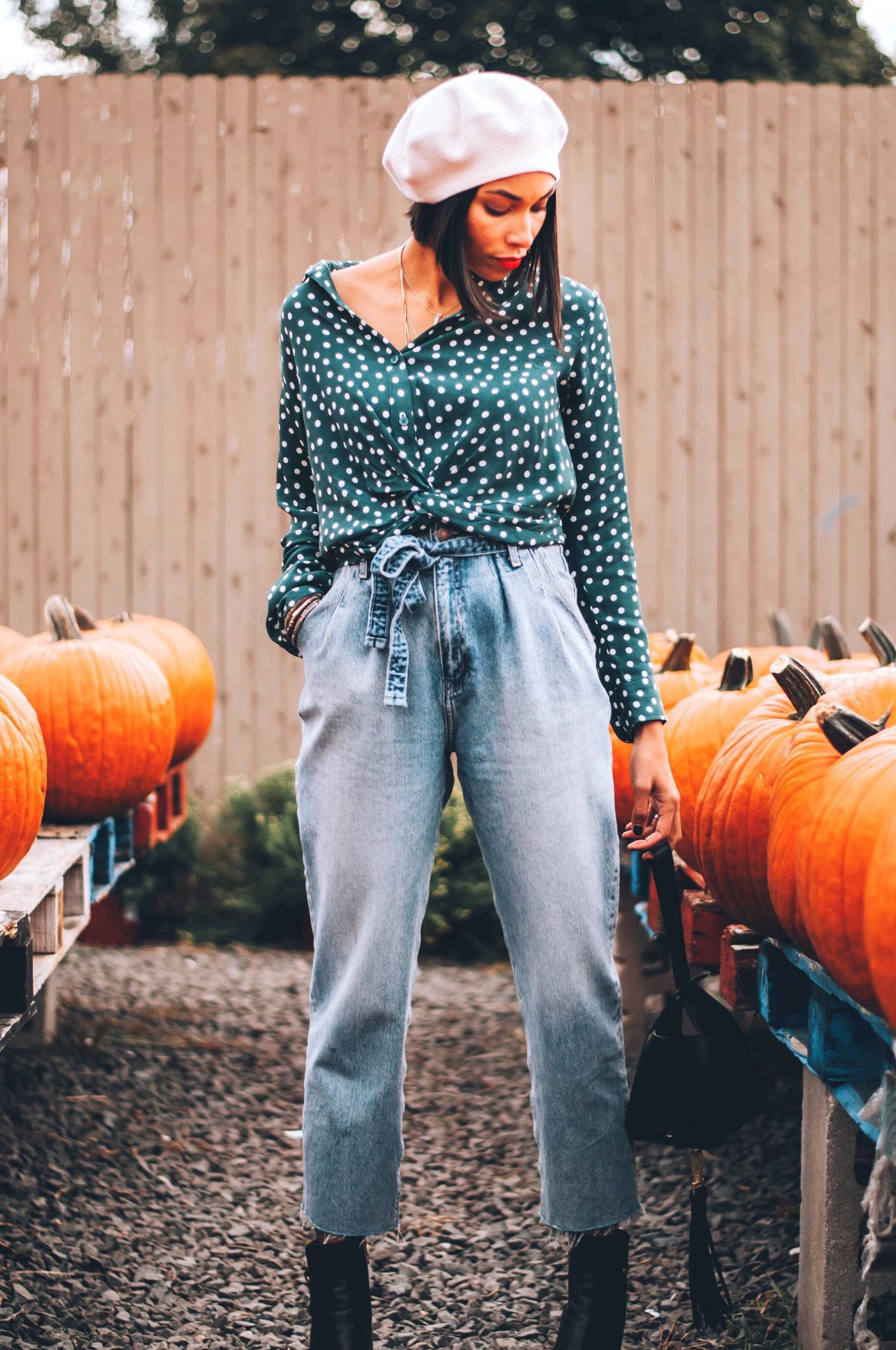 I have a love/hate relationship with trends. For the most part, I try to stick with staples. But I'm also all about staying modern, so—believe it or not– it does take me longer than most to adapt to a trend. I've been seeing the paper bag waist pants since the beginning of the summer in the form of shorts and of course I waited until fall to give them a try… but to my surprise, I loved them!
I think they work well for every single body shape, too. I've seen them on plus size girls, thin girls, short and tall girls and not once have they looked bad. Let me know if you think I am wrong with that statement! With that said, there are two things to remember if you are going to give the paper bag waist pants a try.
1.Don't wear an oversized shirt
The paper bag waist is your outfit's statement. It wouldn't make sense to cover that up, so make sure your top is either cropped or tucked in.
2. Don't wear with flats
I would add height if you aren't tall. Since the pants add volume to your body shape, it's best to elongate your legs so you aren't walking around looking like a frump and then blaming me, lol.
Now that you know how to style them, check out the cutest pairs on the internet!
Also some cute tops to pair with your new pants:


How do you guys feel about the trend? Are you here for it?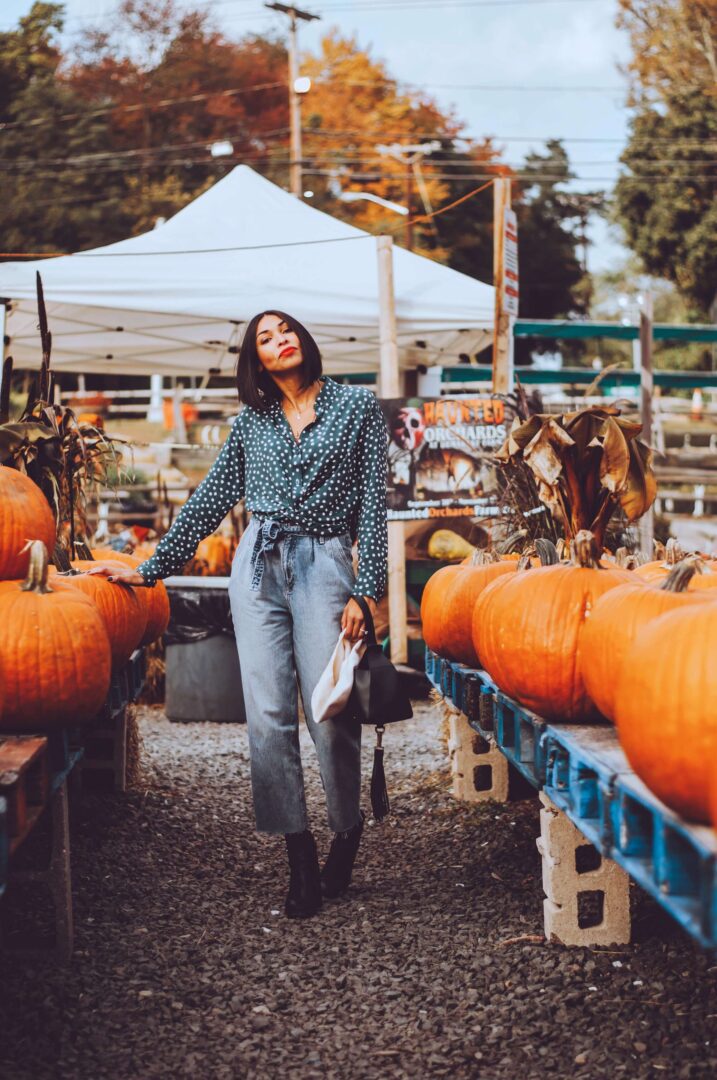 Shop the Post
---
---
DISCLOSURE| SOME OF THE LINKS ABOVE ARE AFFILIATE LINKS, MEANING AR NO ADDITIONAL COST TO YOU, I WILL EARN A COMMISSION IF YOU CLICK THROUGH AND MAKE A PURCHASE.
Photos by Jonathan Williams