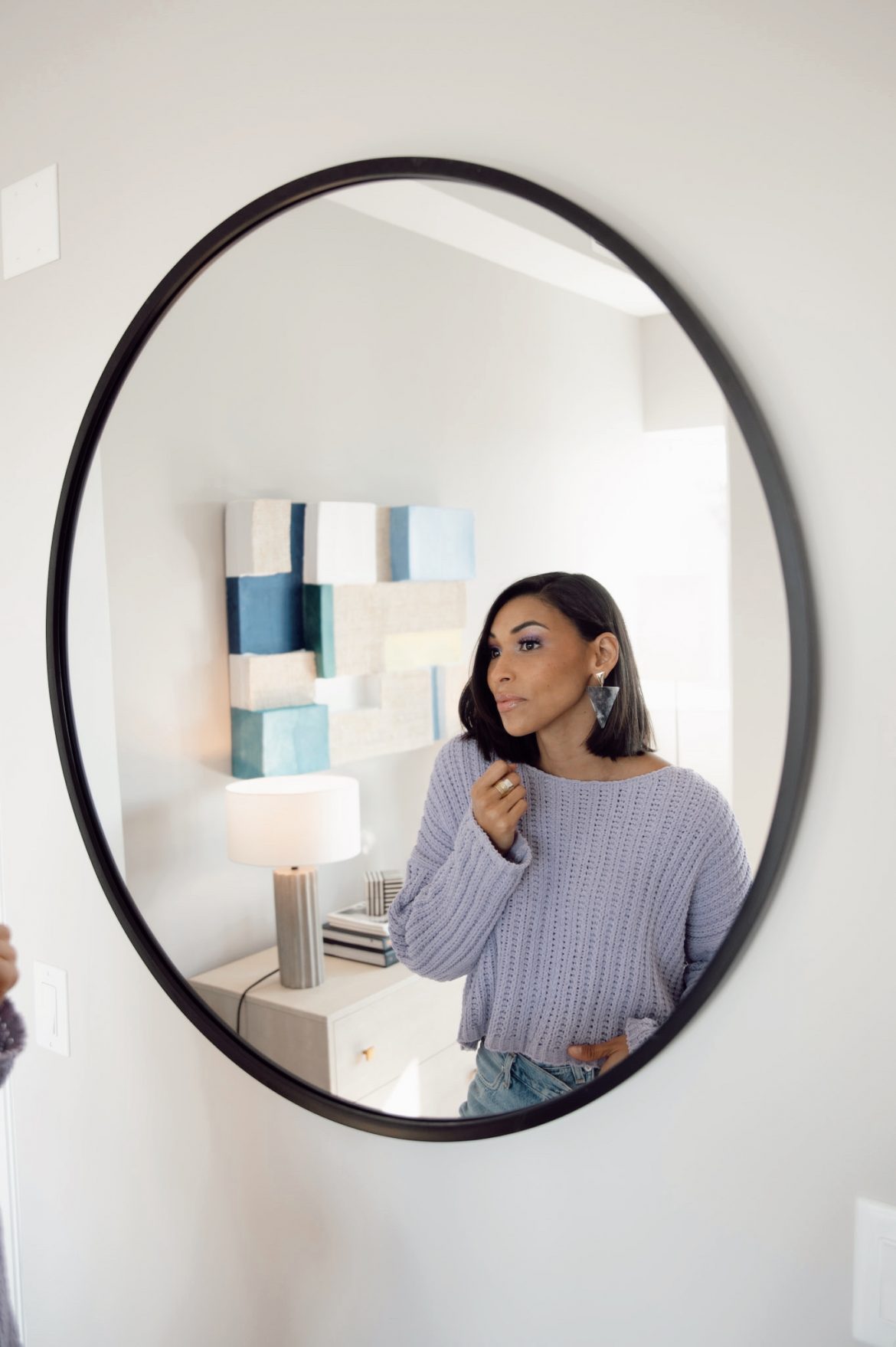 I was very hesitant to write a blog post about skincare and the products that keep my skin flawless. After all its the joke of all influencers. And the joke goes something like this —
Nobody:
Absolutely no one:
Influencer: "A lot of you have asked about my skin care routine"
The truth is I have been asked. I've stayed away from it because the stigma is that no one really cares. I also didn't care to share but here we are. I put up a question sticker on my Instagram asking what kind of content you'd like me to cover this year and I promised you I would cover the most requested. I've been blessed with great skin. I get the occasion PMS pimple and winter dryness but I can't complain. After I turned 35, I noticed a change in my skin — more outbreaks and obviously some signs of aging. *tears rolling down face* I started to take my skin care seriously looking into synergie skin care products and similar to know what would be best for my skin to return it to its flawless state. Two to three weeks after starting my new skin routine there was a noticeable difference. My face looked hydrated and refreshed (yassss hydration!) and true life; I'm addicted to taking care of my skin. Here are the products that keep my skin flawless and no girl, this isn't endorsed or sponsored.
I was introduced to Paula's Choice after being invited to an event held in the city. I brought Jonathan along with me. We were each gifted totes with products specific to our skin by the Paula's Choice Team. After a few weeks, Jonathan was boasting about his blemish free skin and I about my new hydrated glowing skin. Ever since, I haven't stopped using Paula's Choice for most of my skincare needs.
Essential Glow Moisturizer This is perfect for a day of no cover up. It's not greasy but it gives you a dewy light glow. I can't live with out and I apply daily.
Nightly Reconditioning Moisturizer I apply this after my nightly shower. It's super lightweight and dissolves into your skin. You wont feel any icky-ness on your face before bed (who the heck wants that?!) It's made up of 8 super foods and reconditions your skin while you sleep. And yes, after days of use I noticed my skin looked better in the morning.
Gentle Touch Makeup Remover My issue with most makeup removers is that they're always oily (yuck!) The reason I love this one is because it removes my makeup without leaving behind any oily residue, can I get an Amen!
Oil Booster This is an amazing product. You can use it alone or you can add droplets into your moisturizer. I use it both ways. I love to use it is by applying it to a make up brush and concentrating on my cheek bones (where my highligh usually goes). It gives that same highlight effect but much more natural.
Smoothing Primer Serum I wear the primer when I'm going to have a face full of foundation. Your skin literally feels like silk when you apply and your makeup goes on flawlessly. This one is a must if you're one who loves to pile on the foundation.
Daily Replenishing Body Cream The second I apply this on my arms and legs it's like my skin changes colors. I go from ashy to classy in seconds, lol! It gives a healthy tone with out the grease.
Skin-Smoothing Retinol Body Treatment This is a more concentrated cream which helps make your skin look firm. Make your arms and legs look firm pool side or beach days during summer months.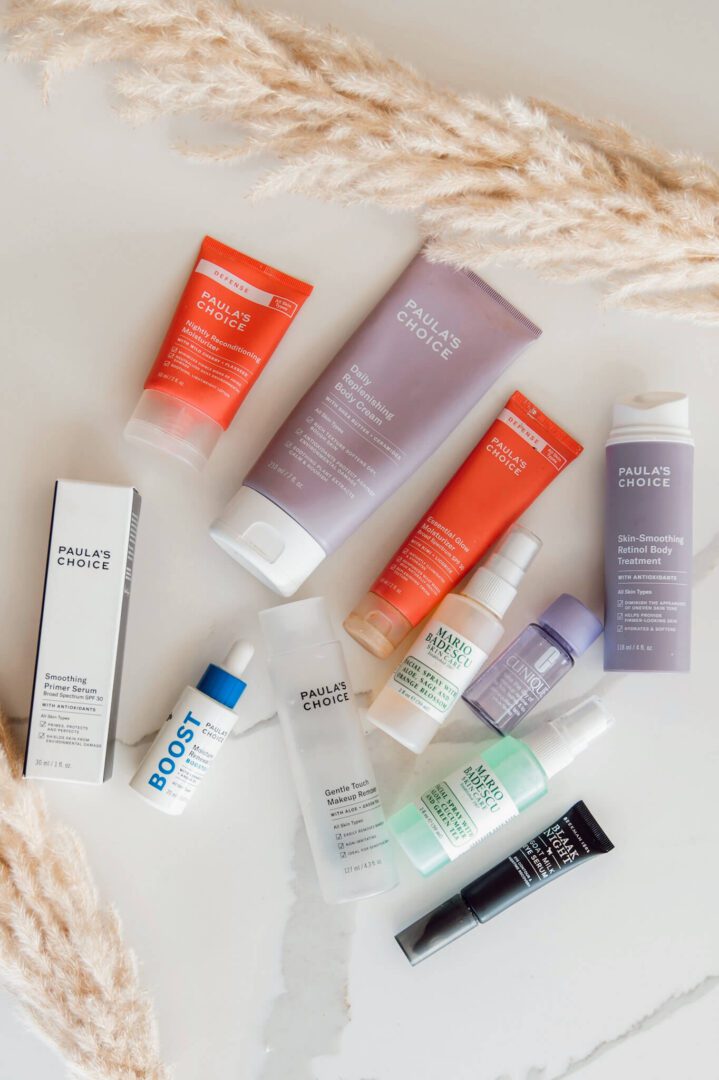 I was introduced to Beekman 1802 via a gifted package they sent to test their product. In the package was, Beekman 1802 Goat Milk Blaak Night Eye Serum. I fell in love with this product for the metal tip roller. I wake up with puffy eyes (the struggle is real) and this is the ultimate de-puffer! It depuffs my eyes while feeling ridiculously soothing. I can't even explain the relief I feel when I'm rolling this under my eyes. The serum is lightweight and refreshing, put it in the fridge for extra relief feels!
Mario Badescu Facial Sprays I'm new to this product. My girlfriend got these as a birthday gift for me (about a month ago). The reason I quickly came to love the spray is because it's a great mid-day refresher. I wear pretty light makeup throughout the week so it's a great way to liven up my face without applying makeup.
Clinique Take The Day Off I mentioned before, I'm not a fan of most makeup removers because of the oily residue. This one comes second to the Paula's choice makeup remover.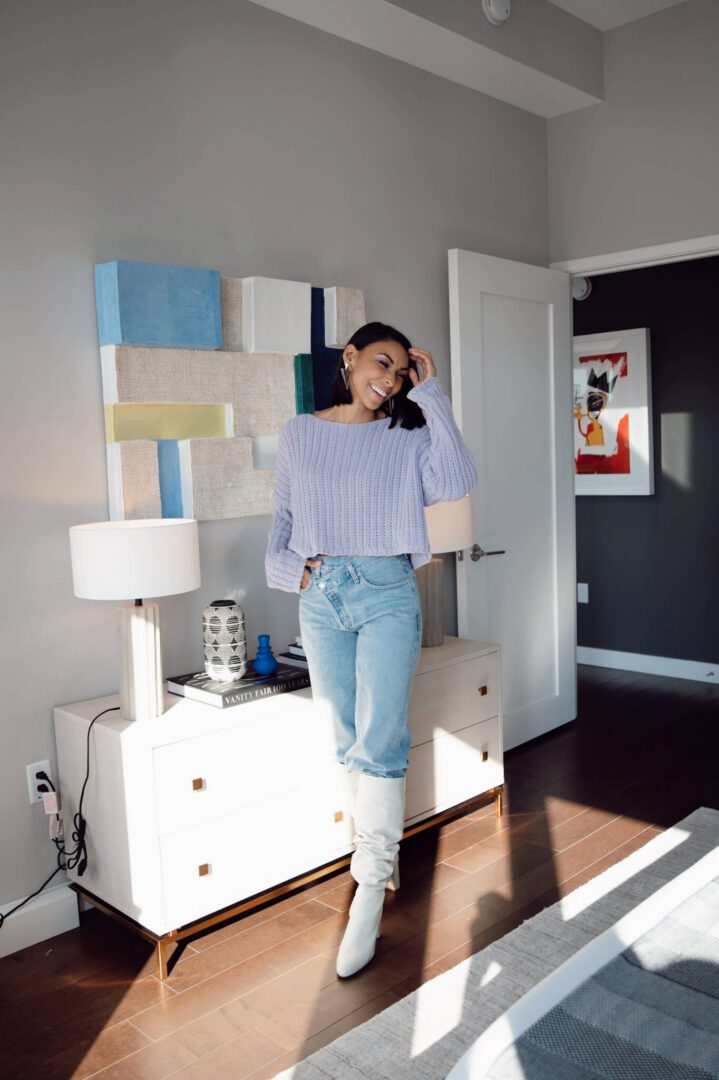 Shop my look

My makeup and hair by: Glamsquad New user ($25 off your first appointment) with code: LFFGLAM25 Repeat user ($15 off your next appointment) with code: LFFGLAM15
Shop the products that keep my skin flawless

What did you think of this post on products that keep my skin flawless? Should I continue to share beauty/skincare posts?
---
DISCLOSURE| SOME OF THE LINKS ABOVE ARE AFFILIATE LINKS, MEANING AT NO ADDITIONAL COST TO YOU, I WILL EARN A COMMISSION IF YOU CLICK THROUGH AND MAKE A PURCHASE.
Photos by Johnathan William