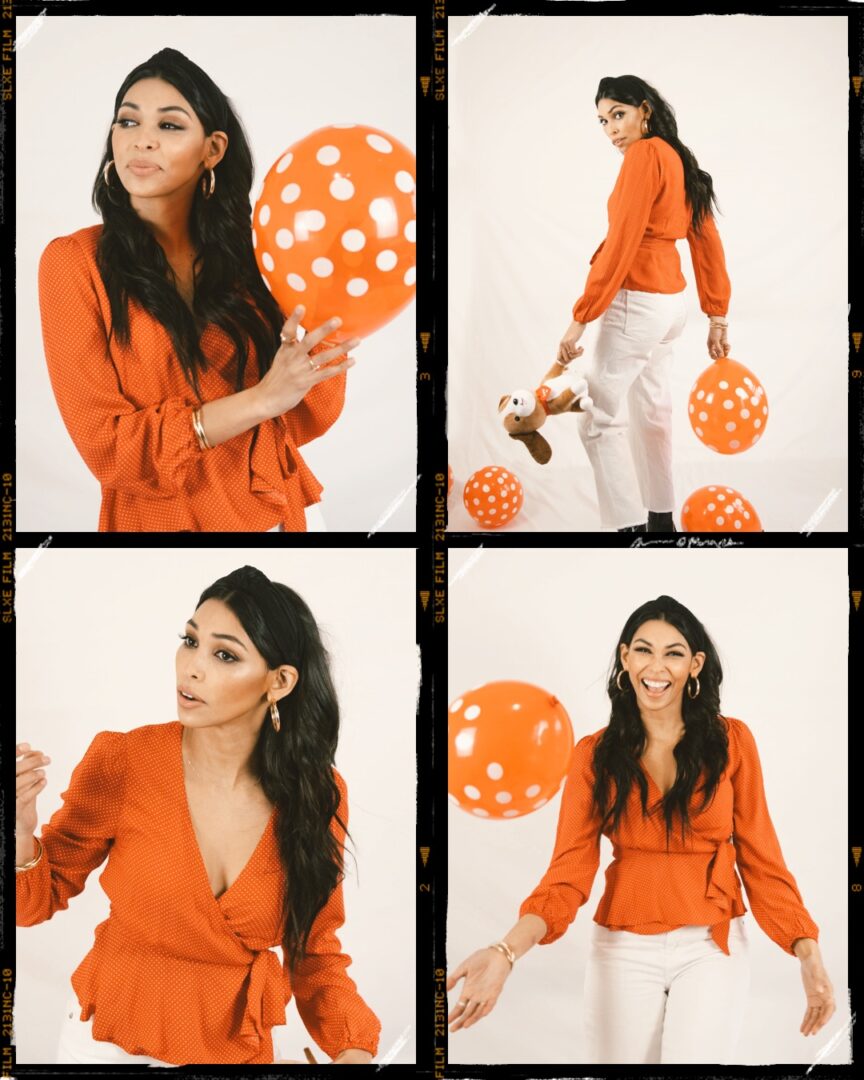 It's Valentine's Day and while every couple out there celebrates their real life love I celebrate mine too but for a different reason. Valentine's Day is my anniversary along with a bunch of other milestones in my relationship i.e. the day we announced our pregnancy, the day we got engaged and our wedding date. I met Todd online, a dating app. While we texted for a few days before Valentine's Day, he asked me, a stranger at the time – to be his Valentine. I thought it was corny and I didn't want to go (being single for 5 years made me a bitter bitch). He convinced me by saying, "This will either be our anniversary or a bad date, regardless we'll have a story to tell." Here we are 7 years later… Happy Anniversary to us!
We all scroll through IG daily, looking at other couples, thinking, wow, they seem to have the perfect relationship. Someone put up a photo, a single photo, a millisecond of their relationship and we've made up our minds of how THEIR relationship is. It's nuts.
News flash, no one has a perfect relationship. Okay Dileiny, what are you getting at? Todd and I were featured on, Chicpea.com — "Hot couples of Jersey City" we were asked to answer question on what makes our relationship so successful. For a second I thought, I don't want to be featured. I don't want to make anyone think I have this wildly perfect relationship. People are vain and they think because Todd and I are an attractive couple that somehow solves everything and makes us the perfect couple. My therapist said, share your truth.
So how has being together for 7 years worked? We go to therapy every week, we travel together. When we need a refresher, we go to Miami. When we need a night out we give each other the freedom. When ever I want to give up because its so much easier to be alone, Todd doesn't let me. You cant give up, even when you're overwhelmed and frustrated and the bills and the kids and the lack of alone time. You can't forget whose the person there for you on your bad, good and everyday. I walked my first runway show last year, only one person came, Todd. I walked down the runway and he yelled out, "Go dee!" Totally embarrassing but he was the only person who showed up for me. When my car broke down who went and sat at the car dealership with me? All. Day. And signed for my new car? When I got pulled over this summer and was taken into custody (I had a warrant out for my arrest for a missed court date, don't judge) who came to bail me out? You guessed it, Todd (and one of our friends but you get the point). Through the labor of our son, Kingsley, Todd never stopped cheering me on or saying how much he loved me. We fell in love so fast and so hard that we went and got matching tattoos within a few weeks of knowing each other! It's easy to forget these things when you're not coming home to a bed made up of rose petals. When your, "just because gift" is a pair of sneakers and not diamond earrings (I know it's the thought that counts). That is real life love and a real relationship.
To all my real couples out there, send the kids to the sitter — rent that hotel room. Who cares about the money and the bullshit today? Go on and enjoy your real-life love and have Happy Valentine's Day. To my single peeps, go on a dating app and ask someone out on Valentine's date. Wear some visually appealing clothes, wear your favorite perfume or maybe even use some pheromones oils to meet someone attractive, and let me know what it feels like!
---
Photos by Johnathan Williams