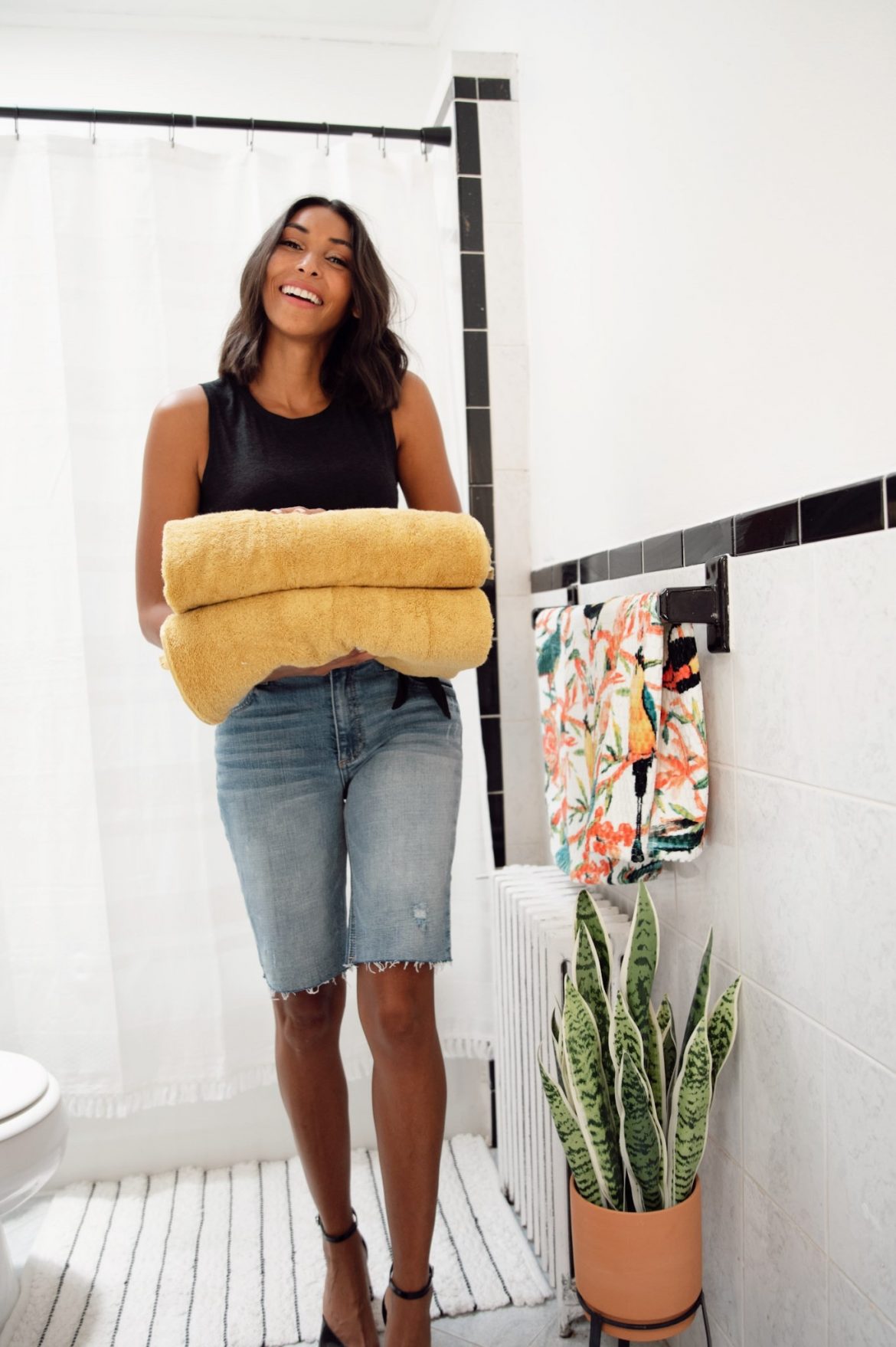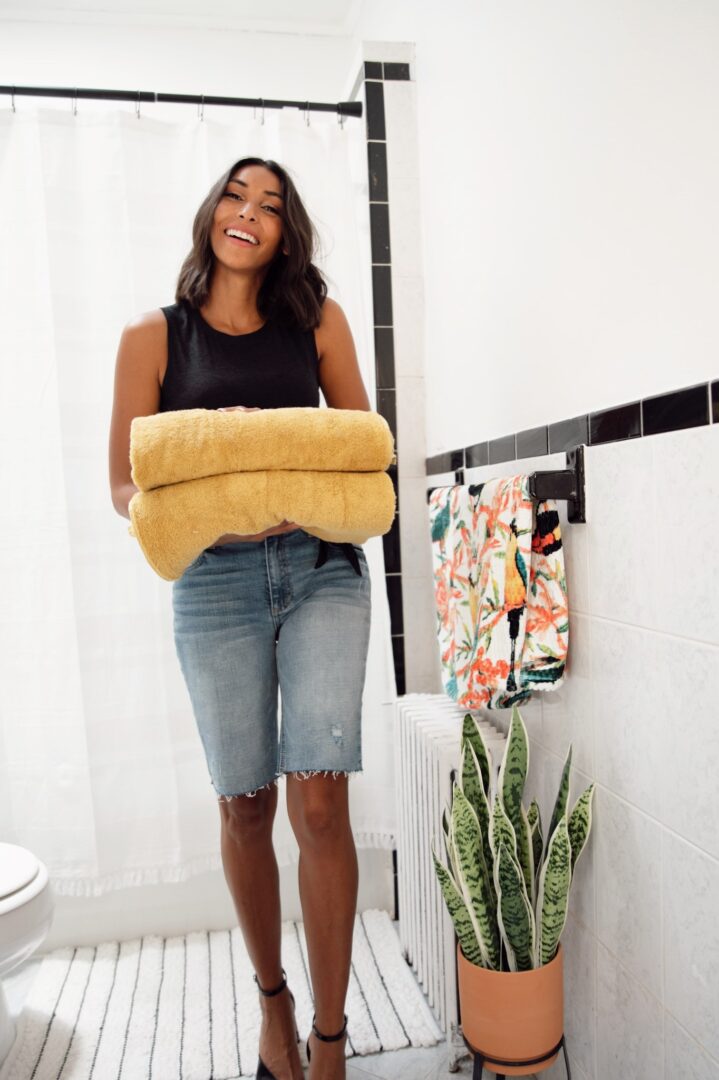 My husband and I recently purchased a fixer-upper brownstone. While renovations go on in the rest of the house our bathroom needed a little TLC and some refreshing to make it suitable for us (for now). I had a very tight budget of $200 for the bathroom but I made it work! This doesn't include the recent installation of our toilet. For more info on how much this can cost it might be worth visiting summersphc.com/anderson/services/plumbing/toilet-installation/. If you're looking for ways to stretch your budget somewhat, whether that be to refresh your bathroom or anything else, what you need is a source of passive income. Many people look into trading of various kinds in order to make money back from their investments. Making sure you're with a good broker is key to your success in this endeavor so make sure you look into ones like ETX Capital and see what other people are saying about them online to inform your decision. Once you start to see your investments paying off, you can reassess your budget and adjust it appropriately. With any luck, you may end up doing a full remodel. Who knows? There are investors out there who are certainly working with profits that large! But even a small return could allow you to budget for even something basic that will transform your room. Scroll below to see the scary before picture of my bathroom and my tips on how to refresh your bathroom on a budget.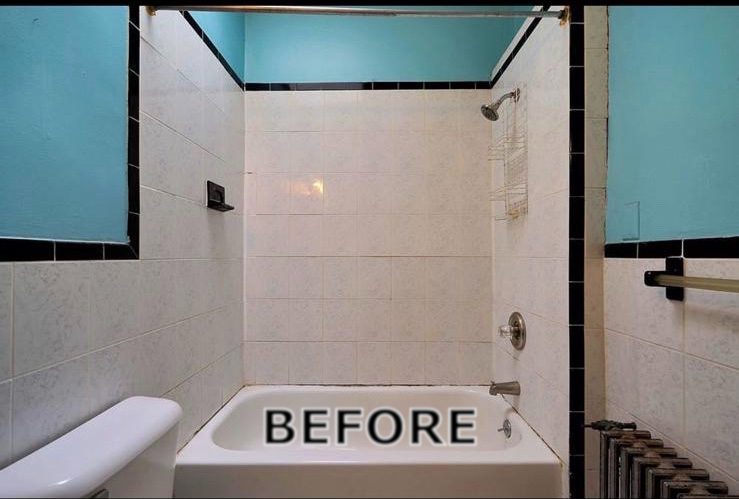 It's all in the textiles
The easiest way to refresh your bathroom on a budget is to get rid of your curtains, rugs and towels (sashay away!) and get all new ones. If you can do it quarterly, that'd be a great way to keep the bathroom lively and a room in the house you'll always love. I love the OpalHouse Collection at Target, it's affordable, stylish and good quality.
Paint
Painting was a no brainer for my bathroom, the blue was so loud and draining it was my first project in the new house. The best color to brighten and give life to any room is white. I went with a calming white, Bohemian Lace by Sherwin-Williams.

Accessories + Candles
Accessories and candles is a budget-friendly way to beautify your space. Personalize your bathroom with your favorite scented candles or a ring tray with your letter.
Plants
I know the plant enthusiast will not be okay with my faux plant *plant enthusiast rolls eyes.* But right now I have too much to do and watering plants doesn't fit my schedule. So… Hello, faux! Try to go with a plant that looks like a real one, otherwise you'll risk having cheesy décor. I think I did a pretty good job with picking a real-fake plant. What do you think?!
Light Bulbs
I love vintage light bulbs! I discovered them last year when I was shopping for a pendent light. It's a forgotten detail that makes a statement. If you have exposed bulbs in your vanity lighting, change the bulbs to vintage! That said, I've been hearing about this trend where people often put up small customized neon lights on the bathroom walls and I think that would be really cool to try out someday! I might need to research more about the websites such as www.neonfilter.com and alike, but if I do decide to get a neon installation, I'm sure it'll be worth it!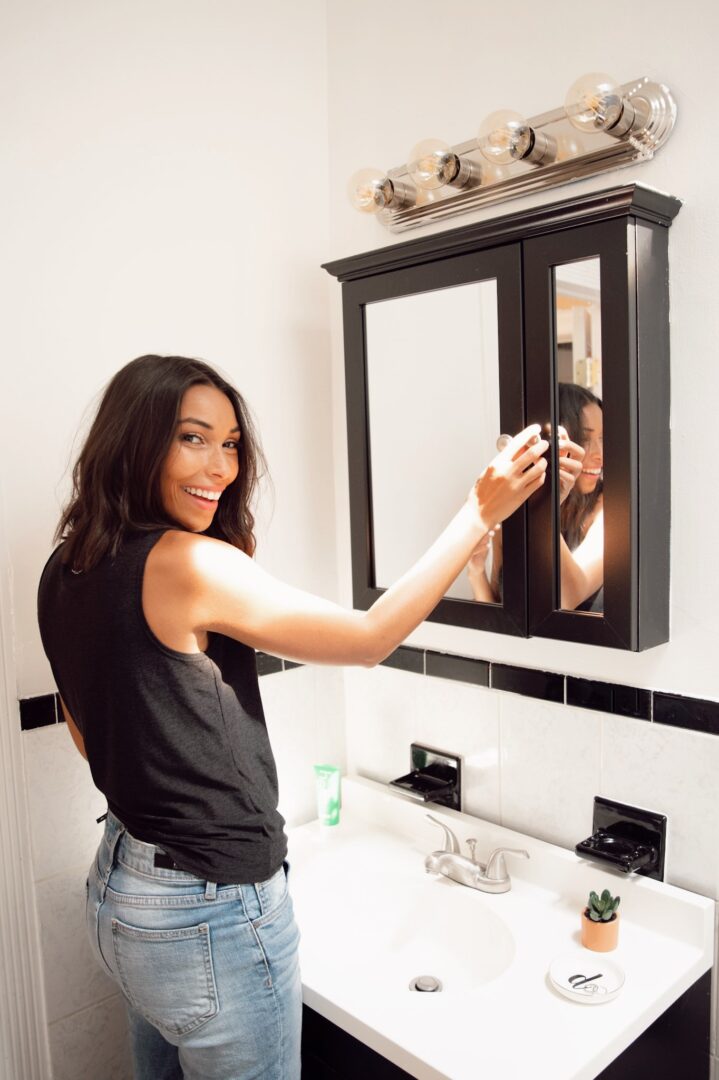 For daily style inspiration and a chance for us to connect everyday, follow me on Instagram! I post on my stories daily for a look behind the blog and much more!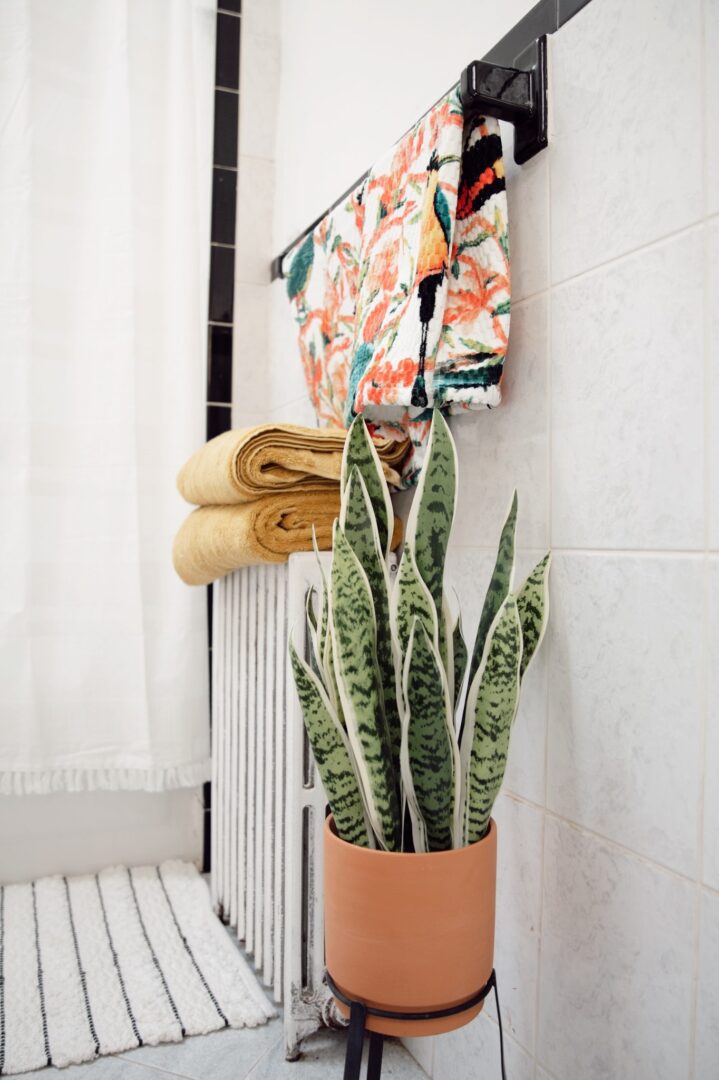 Shop my bathroom
What do you think of my first house project? Do you want to see more? Did you enjoy the tips on how to refresh your bathroom on a budget?
---
DISCLOSURE| SOME OF THE LINKS ABOVE ARE AFFILIATE LINKS, MEANING AT NO ADDITIONAL COST TO YOU, I WILL EARN A COMMISSION IF YOU CLICK THROUGH AND MAKE A PURCHASE.
Post Photos taken by Jonathan Paul
Download my e-book!