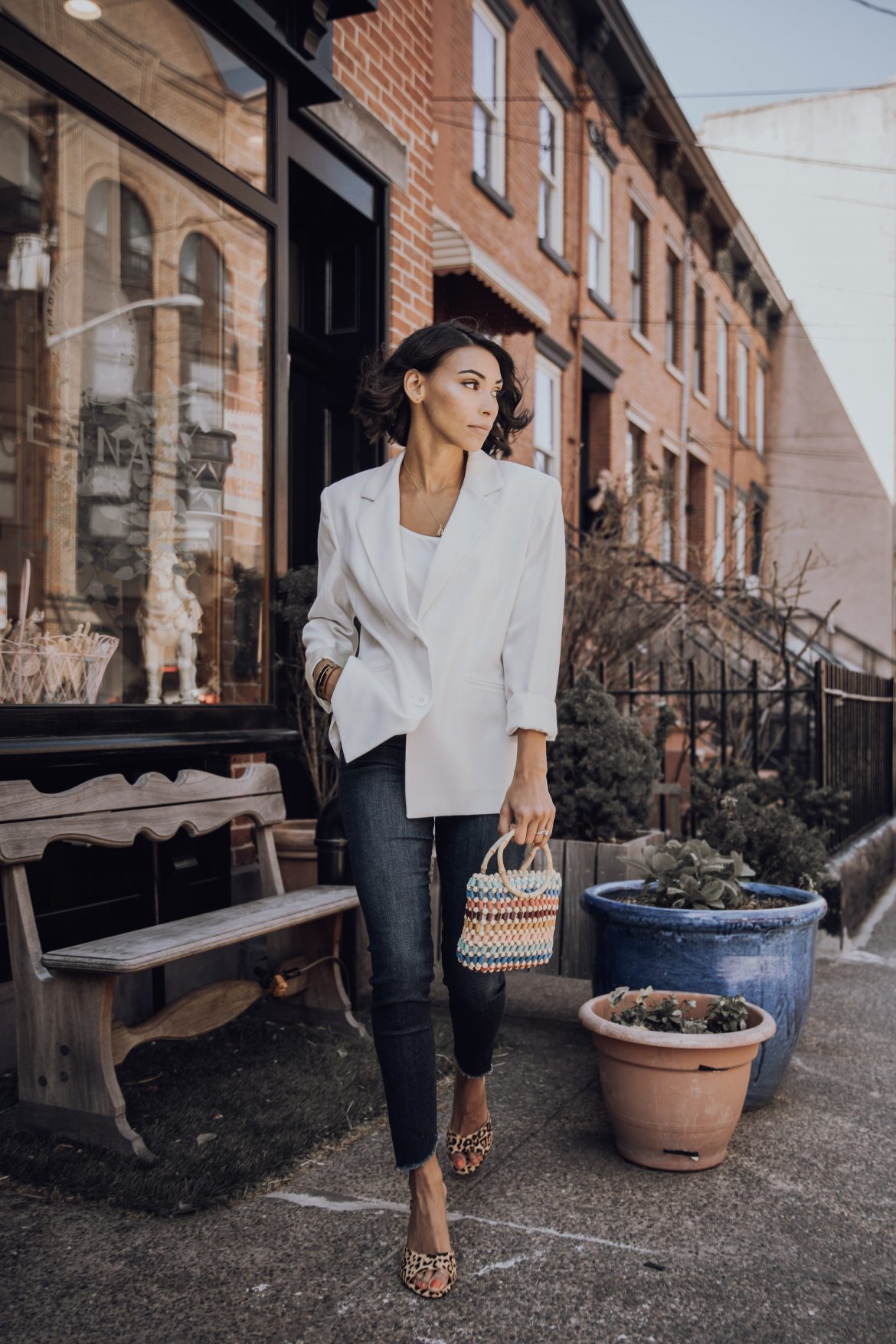 I'm not going to sit here and tell you that you should have at least a black and white blazer in your closet-– you should know that already… *runs to the mall to buy staple blazers*  A blazer is my savior when I don't know what to wear, yes– even I have those moments. Johnathan calls me, "The Blazer Queen" because I have a black blazer in every style and material– along with other colors and patterns. For the most part, my style is classic/chic with an edge. A classic style is great but something about that extra touch gives off a chic, effortless and trendy vibe that I love.  So today I'm going to cover two super simple ways to add an edge to the not so edgy white blazer.

1
Pair with denim
A pair of jeans is the mother of effortless cool and edge. Anything paired with a good pair of jeans has a 99% chance of looking cool. So its a no brainer to pair your pretty white blazer with your favorite jeans.
---
---
2
Go bold with your accessories
I added leopard print shoes AND a colorful bag. I would normally advise against that and just pick one– but this time I felt like it flowed. Use your best judgment! If you have the slightest doubt then just pick one bold accessory. The color or pattern of your accessories is where the edge comes in. I say go bold or home!
---
---
What do you guys think of these tips? Would you try them?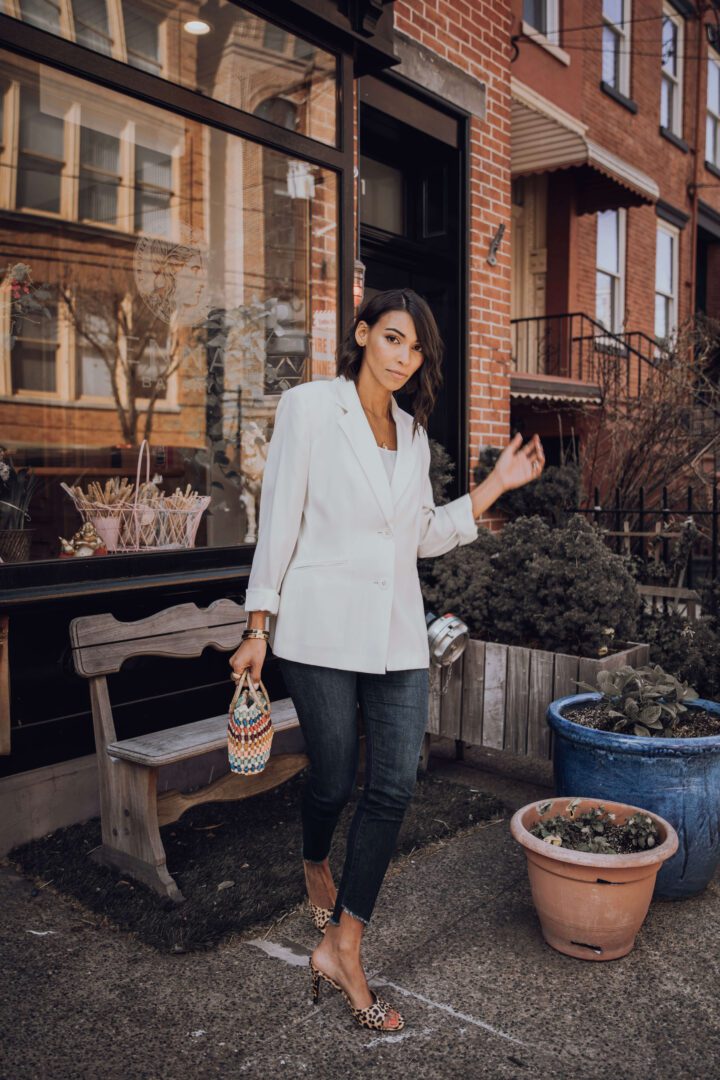 Similar White blazer | My Jeans | My Shoes | Similar Beaded bag | My Bracelets | Similar Ring | My Necklace
—LFF TOP PICK—
---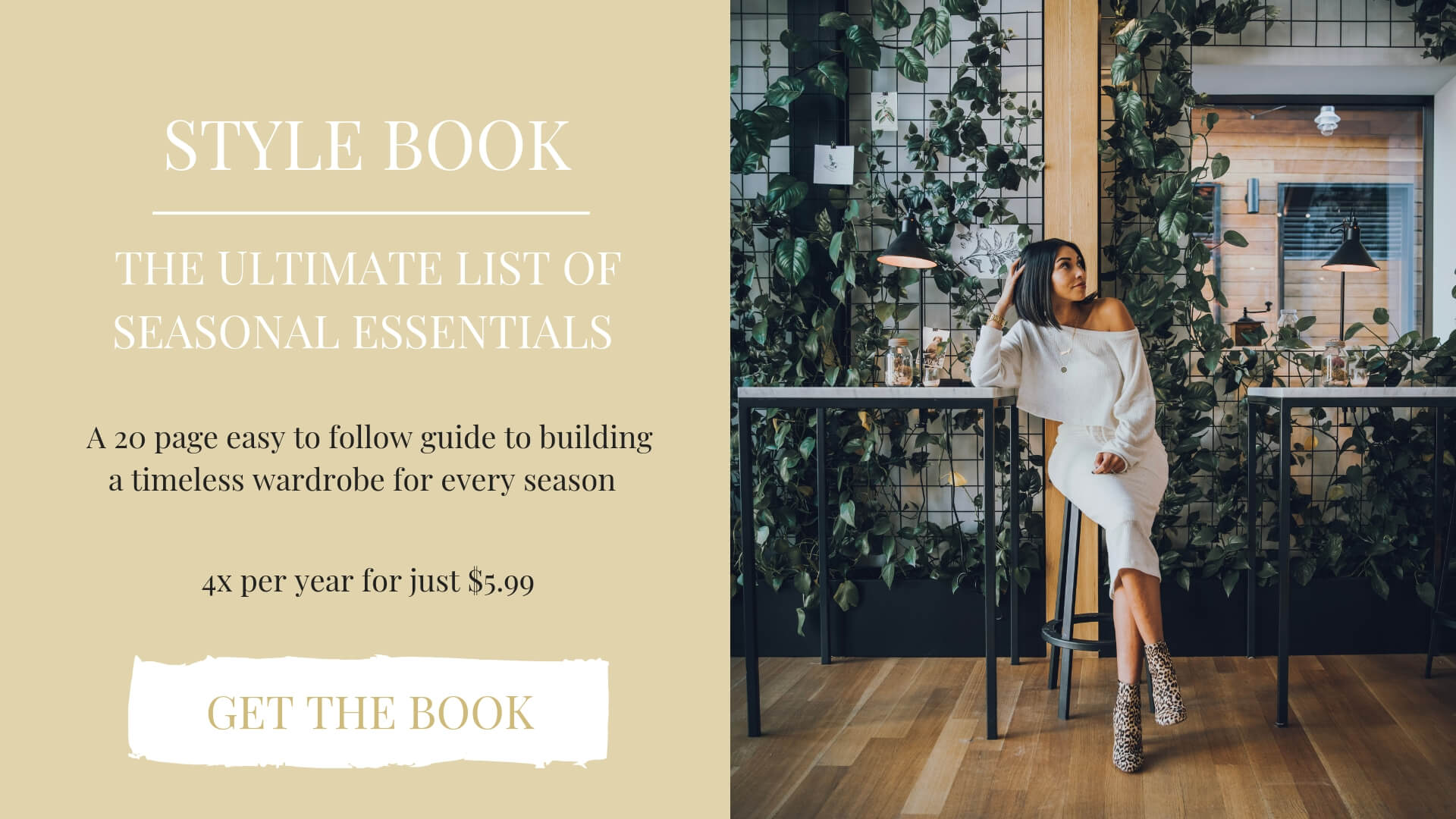 ---
DISCLOSURE| SOME OF THE LINKS ABOVE ARE AFFILIATE LINKS, MEANING AT NO ADDITIONAL COST TO YOU, I WILL EARN A COMMISSION IF YOU CLICK THROUGH AND MAKE A PURCHASE.
Photos by Jonathan Williams