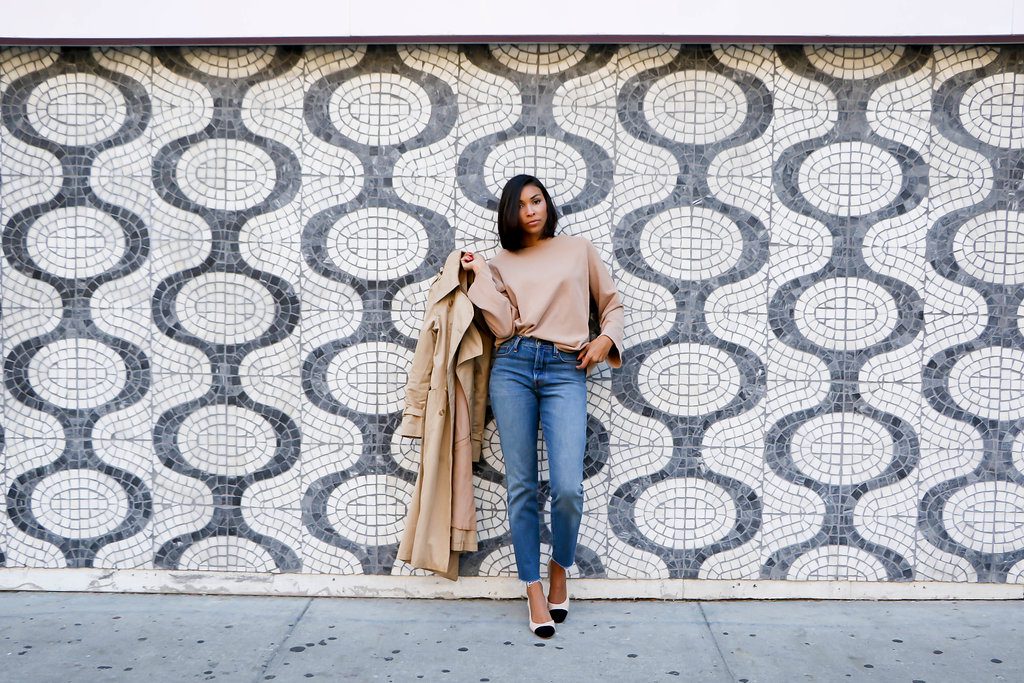 Its finally Fall! By far the best time of the year when it comes to a woman's closet. I created a list of  4 Classic must have pieces for your Fall Closet. I know sometimes "classic" sounds boring, but it doesn't have to be. You can make classic feel trendy with just a tweak in how you style it. For example, that plain sweater you have in your closet, tuck it in a skirt or a pair of jeans for a cleaner updated look, wear it over leather leggings.
4 Classics Pieces for your Fall Closet
1. The Trench Coat
During the Fall I barely take off my trench. It makes even a pair of sweats and sneakers look chic. This is at the top of my list of classic must haves. A trench coat is definitely a splurge worthy piece, but you can find affordable ones that will also last, just have to work a little harder to find. Mine is from a thrift store and I paid $12 but before that I had paid $300 10 years ago, for a quarter sleeve BCBG trench, in which I still wear.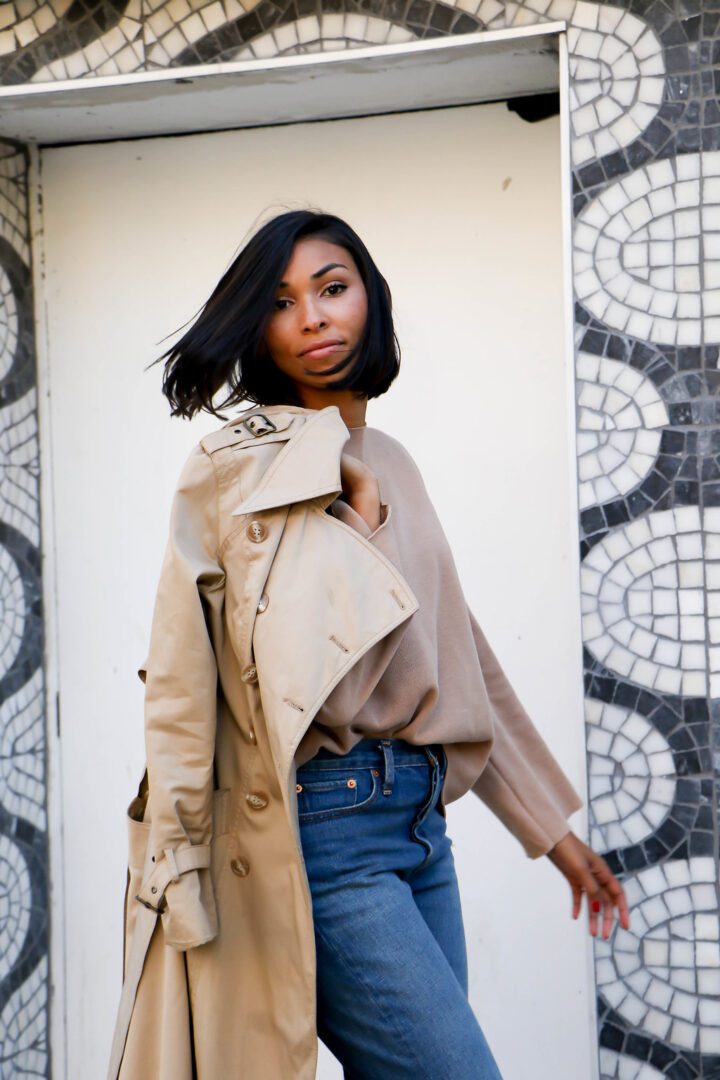 2. The Slouchy Sweater
A slouchy sweater is so versatile and easy to update depending on the bottom you choose. Tuck it in your jeans for a cleaner look. These can also vary in pricing, determine how much use you will get and that will help you decide what you're willing to spend.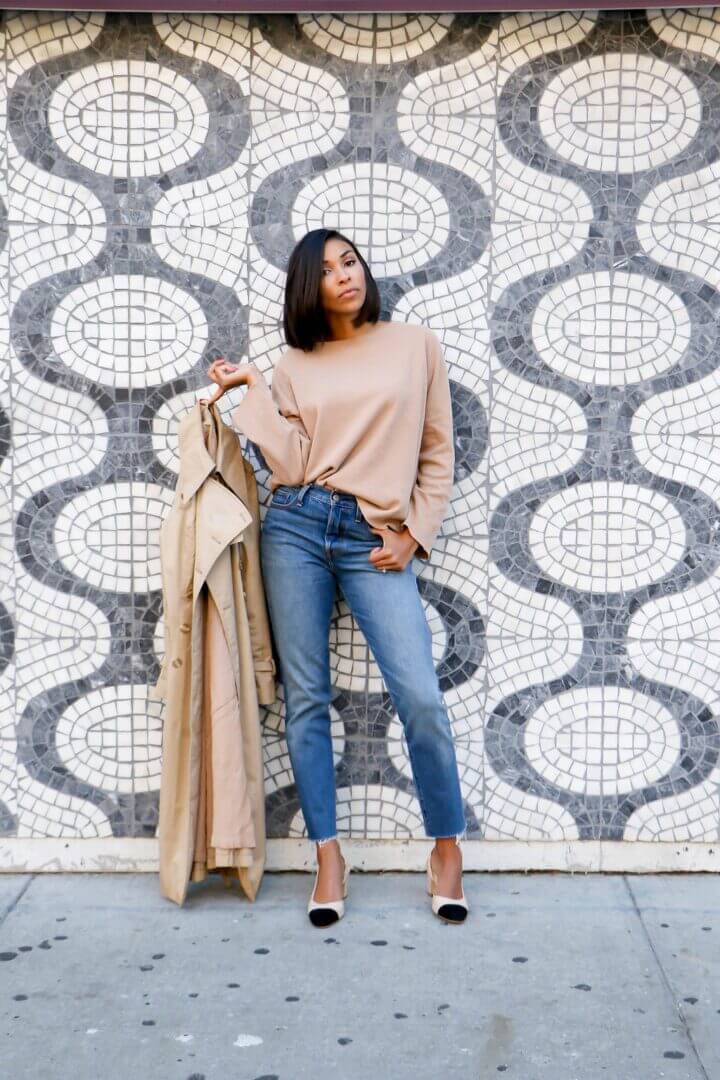 3. Classic Jeans
A classic pair of jeans will always be on my list of must haves. Levis is a great go-to for a classic pair. Splurge on a good pair of jeans because they will be on weekly wardrobe rotation.
 
4. The Sling Back
Sling backs have made a comeback and these Chanel inspired ones are a favorite this Fall. They are much more comfortable than a pair of pumps and still look super feminine and chic.