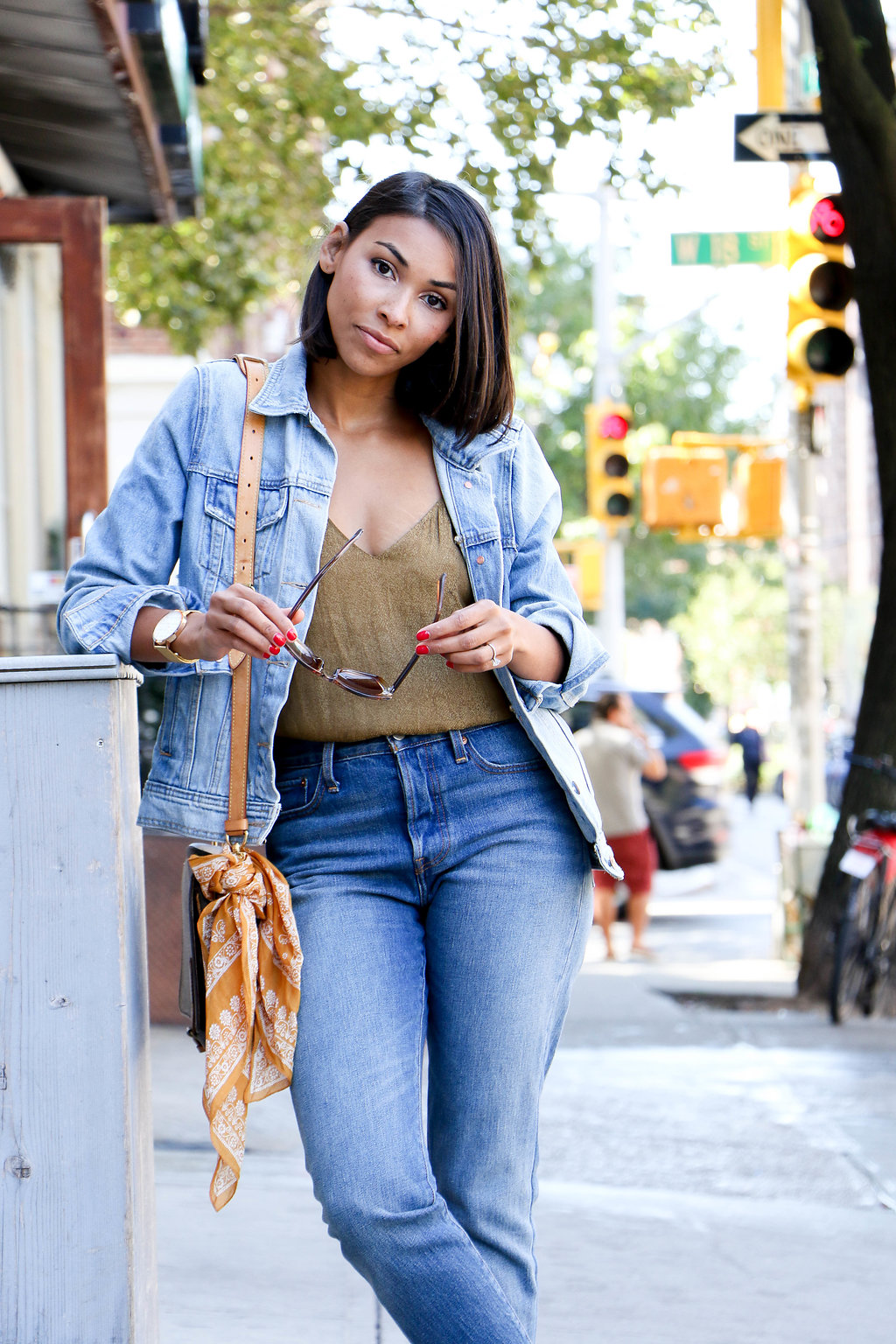 I find myself feeling overwhelmed sometimes. I'm a working mom of two boys, a blogger (pretty much my side job), and also planning a wedding (eternal sigh). Just like you, I want to walk out the door in my PJs to do ALL OF THE THINGS! Realistically that isn't going to make you feel good, a happy mom = happy children.
"You always look good," a line I often hear even when I don't agree. It literally takes me 10-15 minutes to get out the door. How do I do it?  First off, if you need a closet cleanse, lets start a season at a time with only the essentials.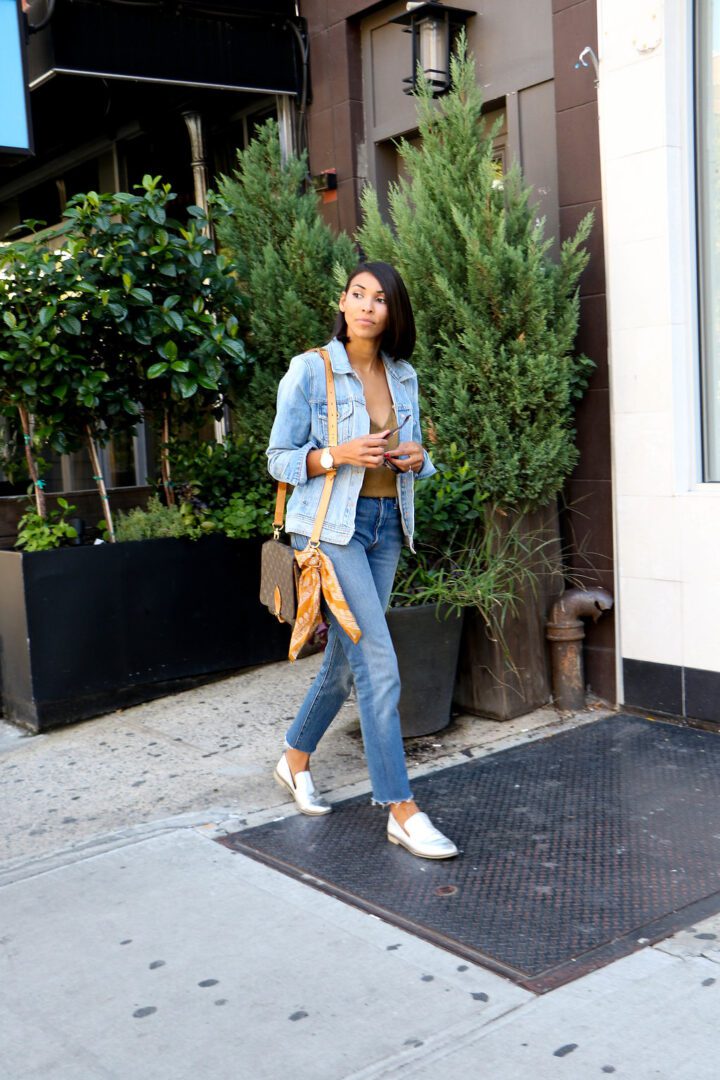 Here's my list of 8 Fall Essentials for the perfect Fall outfit
1. Camisole or Tee
I must own about 5 gray & 5 white tees. These silk camis- about 4- in a few colors. You should own a nice amount of tees and camis to keep them in rotation.

2. Denim Jacket
It doesn't get any more classic than a denim jacket. I own a light denim and dark, the dark one I've had for close to 8 years.

3. Classic Pair of Jeans 
By classic jeans I mean no rips, no patches, just a clean pair of jeans. Levis is a great start!

4. Minimalist Watch 
It doesn't matter if its leather, silver or gold. A simple clean watch works with any outfit.

5. Loafers 
Shoes are usually the most important part of your outfit, they define the look you are trying to accomplish. Loafers are always going to add a sense of effortless chic and confidence. Metallic is trending this season and also adds a little pizzazz!


6. Messenger Bag
Perfect for everyday use and looks effortless no matter the brand logo or color.

7. Bandana or Silk Scarf
Tie it around your neck, wrist or bag and it's the dose of "cool" that can update your current look.

8. Sunglasses
If you can't get any of the accessories I mentioned above, sunglasses are a must! No excuses. You can grab a pair of for $10 at H&M, Marshalls, TJ MAXX.

Shop The Post