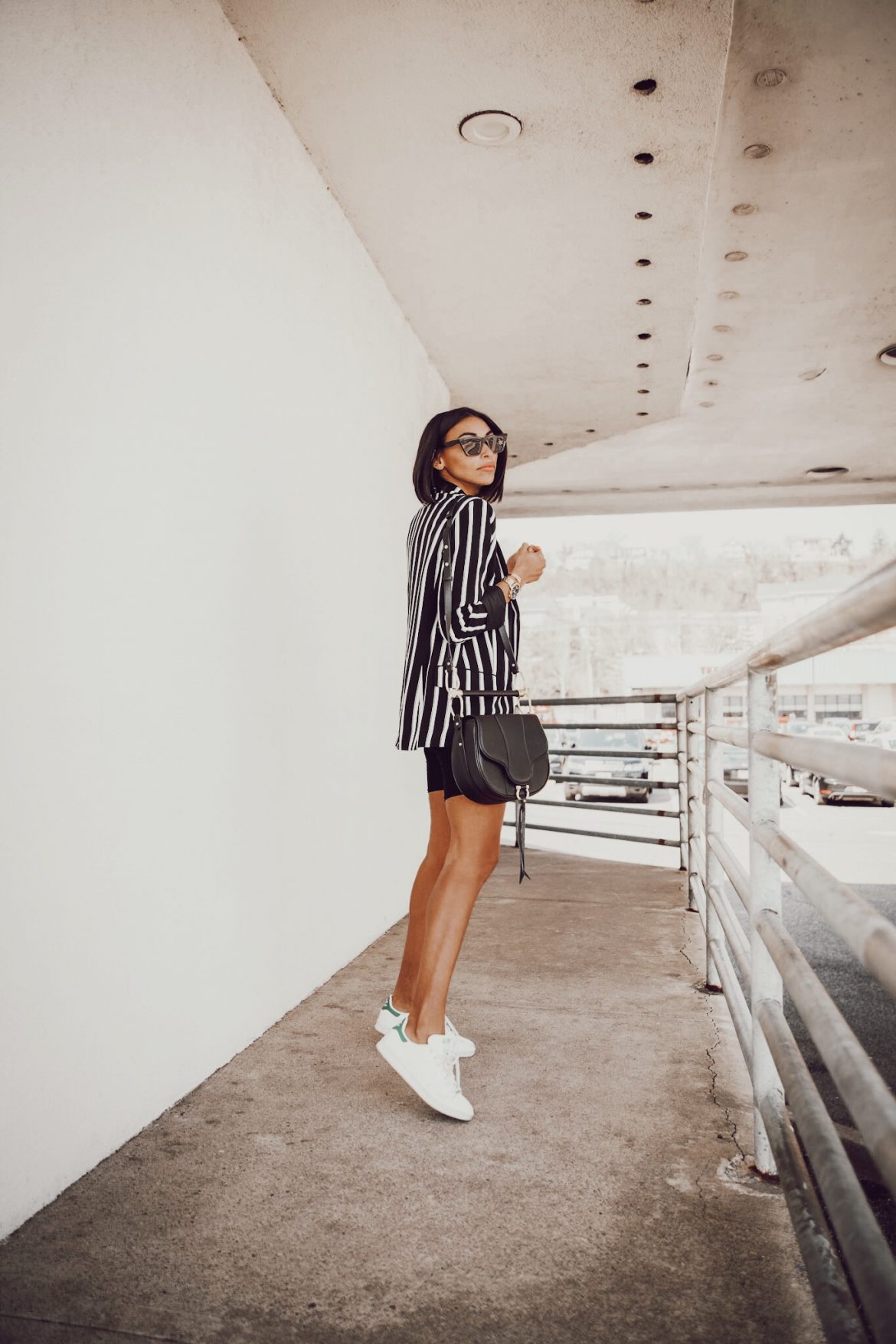 Spring is finally here, and sunshine and warm-weather fashions are calling my name. An all-time favorite of mine for chic spring looks, biker shorts are my go-to this season. Big Shoutout to Kim K and the Kardashian squad for popularizing them.
Biker shorts are easy to wear and comfortable. They can accentuate your legs, making you look long and lean, or show off your curves when paired with a crop top. Biker shorts are the perfect complimentary piece to every woman's wardrobe and can elevate anyone's style. From the gym to the street, biker shorts are here to play. Who's ready for them?! Here are 5 simple yet sharp ways to wear your biker shorts this spring.
1. Dig out your denim jacket
An oversized jean jacket worn with biker shorts makes for a dynamic duo. This look can be worn with flats or heels, depending on how you feel. Matching a loose jean jacket with tight biker shorts pairs flirty with modest for the ultimate balance.
2. Sport them with a printed tee
If you're wearing solid-colored biker shorts, find a fun top to go with them. This can be a baggy printed tee or even an untucked, patterned button down. You have the opportunity to go bold here, so run with it girl!
3. Go athletic with fresh kicks and a baseball hat
Dedicate your look to the sporty vibe your biker shorts are serving. Showing off in biker shorts with cute sneaks and a cheeky hat completes the casual look while showcasing your confidence. This fit is the definition of sporty chic!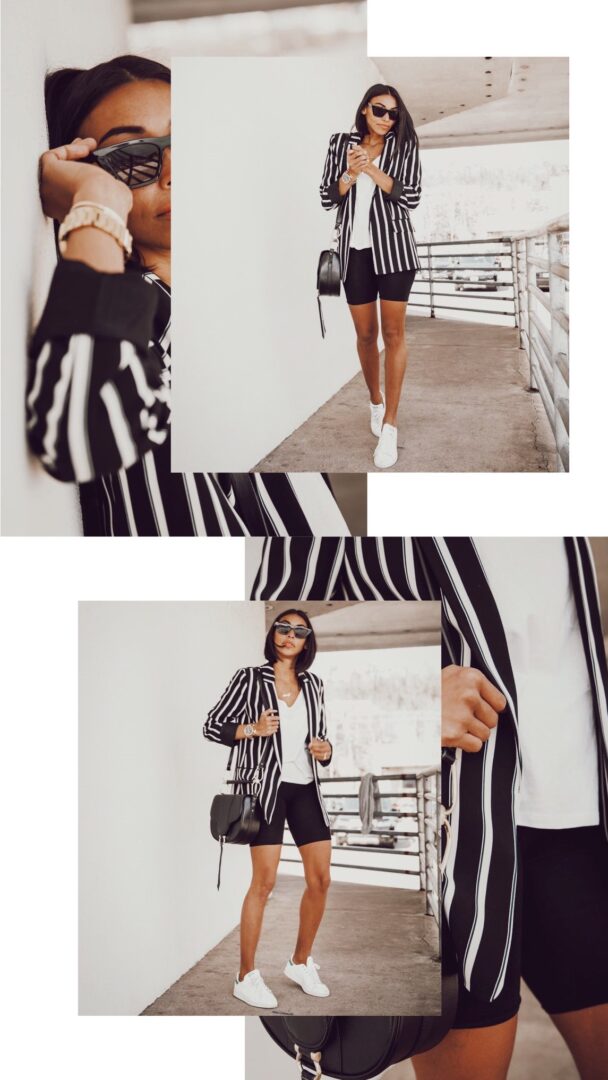 4. Flaunt in a kimono and over the knee boots
With a long kimono thrown over your biker shorts, you'll have a breath-taking guise. And when you add scrunched, over the knee boots to it, you'll bring something sexy to the look, creating the perfect blend of feminine and edgy.
5. Pair with a blazer
Pairing a blazer with your biker shorts takes the look from casual to business and crafts a combo that will set you apart (business on the top– party on the bottom). Bringing some accessories into the equation makes the ensemble a winner, serving just enough glam and just enough business at the same time. Take it up a notch with a patterned blazer!
Looking for a trendy pair of biker shorts?
My biker shorts are from Femme Luxe, a UK brand that's a staple for me now that we can shop it in the US. Femme Luxe offers an incredible selection of biker shorts in so many colors — blush latex, matte olive green and gray snakeskin are a few of my favorites from their collection.
While staying on trend, Femme Luxe manages to make styles for every budget, offering stylish products at low prices. They offer basics, statement pieces and everything in between, so you can find your bodysuits, jeans, dresses, shapewear and earrings all in one place.
Check out Femme Luxe and let me know how you're wearing your biker shorts this season.
---
This shop has been compensated by FEMME LUXE and its advertiser. All opinions are mine alone. 
Co-written with Victoria Pallien
Photos by Jonathan Williams